If you are buying a new home then it is vital that you include a CCTV drain survey with the other surveys of your potential new home. Standard house surveys do not tend to include a drain survey and if you do not get the drain system on the land checked you could very easily be buying a house with a multitude of problems, which you will then have to pay to fix.
Drain Survey
The CCTV drain survey is a process where our team of drainage technicians feed a camera through the drainage network on the property. This allows us to check the integrity of the drains without having to carry out messy excavation work. We create a DVD of the survey for you, along with a survey report.
If there are any problems we will provide a no obligation quote for the repairs, which you can then pass on to the current owner of the property to resolve, or deduct the costs from the purchase of the house. As our drain survey will have identified exactly where the repair is needed the work involved will be considerably easier than if you find out there is a problem the hard way, by having a pipe burst or a blocked drain and we have to dig up the garden! We use the latest techniques to ensure minimal disruption to your home.
Drain Survey Special Offer
We are in the midst of a recession and everyone is feeling the pinch. To try and help you out during the costly process of buying a new house we are offering a special offer for home buyers in East and West Sussex, from Worthing to Eastbourne and all the towns in between and towards Burgess Hill and Haywards Heath.
New house buyers can have a full BlockBusters CCTV Drain Survey for £95+VAT, just fill in the form on this page and wait for a member of our team to give you a call*.
Or call us free on 0800 0689282 and quote ref: HB45
*Call back facility available between 8am – 7pm Monday – Friday. Out of hours please call 0800 0689282 .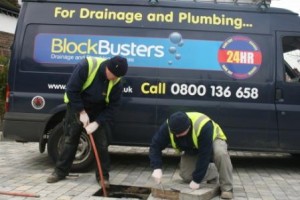 Low Cost House Buyers Drain Survey
Contact the team