BlockBusters delivers comprehensive, efficient, and hassle-free drainage services. We swiftly pinpoint and address blockages in your home drains using our specialised tools. Your property will be up and running in no time, at a time that fits your schedule and a price that suits your budget.
We pride ourselves on our commitment to quality of service and customer satisfaction. Check out what other customers have said on Checkatrade and Trusted Traders about our cleaning, maintaining, and repairing of drains. Or, you can call us on the phone or send us a contact form right now to see for yourself and say goodbye to blocked drains in your home today.

Our Fast Expert Service
We'll be there for our customers at any time of day or night, whenever they need us. Our 24-hour services, available 7 days a week, 365 days a year mean that you can call us as soon as a plumbing problem arises, and one of our drainage engineers will be with you within hours.
Our wide-reaching network of expert employees across the South East ensures prompt responses and personalised service from knowledgeable, local professionals. They'll diagnose your drain blockage and swiftly devise a solution.
No Hidden Fees
We believe in transparency and trust. With BlockBusters, you pay only for completed work. We do not charge for call-outs or repair quotes. Couple this with exceptional customer service and competitive prices, and you get excellent value for your money.
Customer Reviews
Call our drainage and plumbing team for advice or a quote on 0800 136 658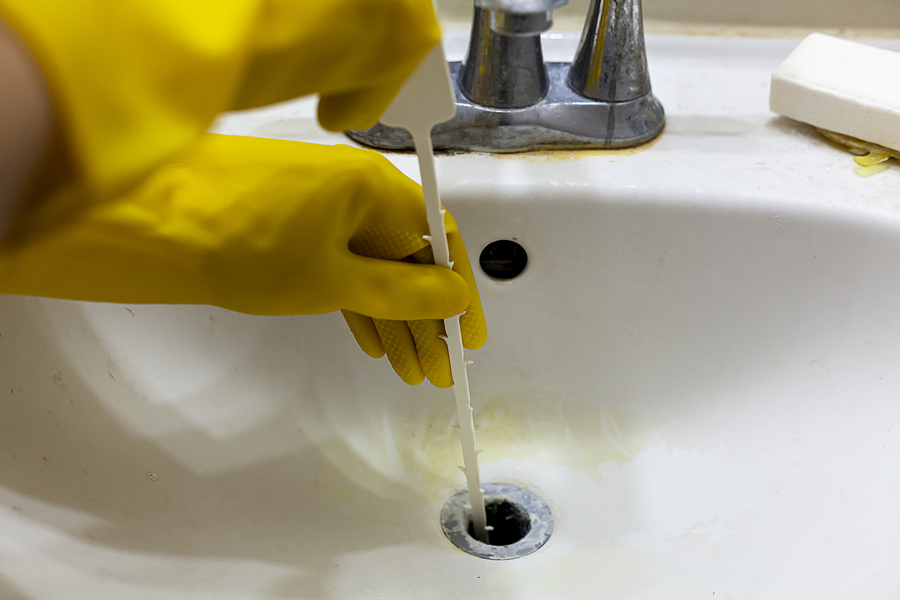 Banishing Foul Odours
Bad smells coming from your drains and invading your home can have an impact on your quality of life and are extremely unpleasant to be around. It doesn't matter if it's coming from a sink, toilet, or even an external drain or private sewer pipe; all you want is to make it stop. Our services are guaranteed to remove foul odours from your property, taking care of the problem at the source and clearing the air around your home.
Sewage, food waste, and even mud stuck in your drains can all contribute to the issue. You can get it taken care of by getting in touch with us right away.
Mitigating Water Damage
Ignoring a drain blockage, especially in a bathroom or kitchen, risks future overflow and potential damage to walls, floors, and furniture. These damages will require expensive repairs. Our professional drainage service can prevent such mishaps.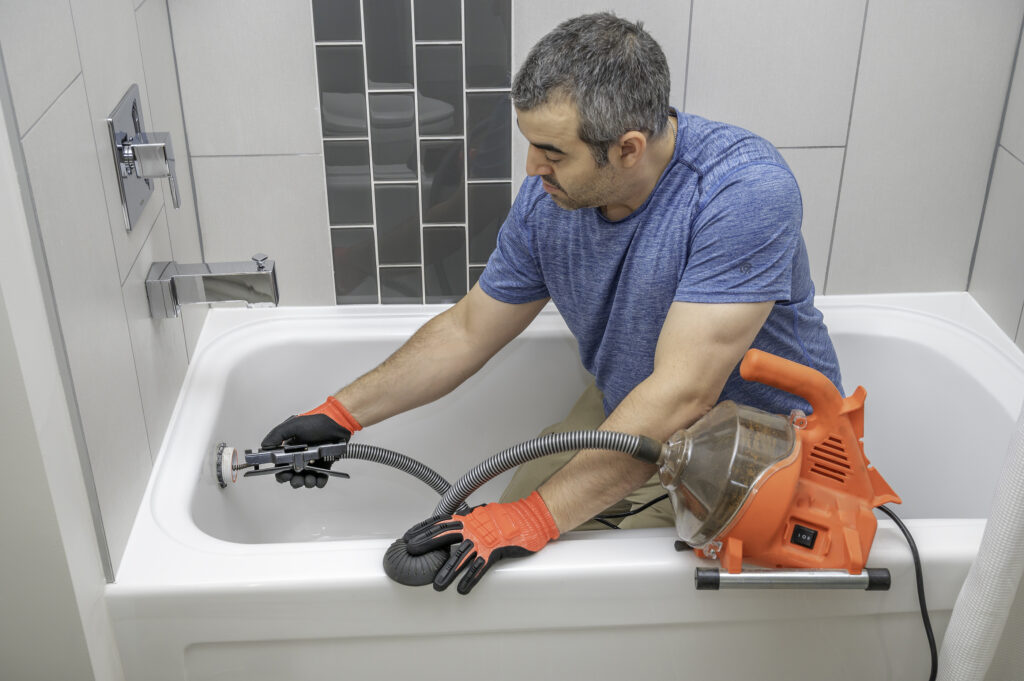 Eliminating Health Hazards
Blocked drains can breed harmful bacteria and viruses, including E. Coli, Salmonella, and Listeria. These pathogens can pose a threat to your household's health. By unblocking your drains, we help eliminate these health risks.
Preventing Structural Damage
Persistent blockages can cause extensive damage to your pipes and drains, leading to costly structural damage. Our services can clear your drains before this becomes an issue, and we're also equipped to map and survey your drains to identify potential problems, helping prevent future emergencies.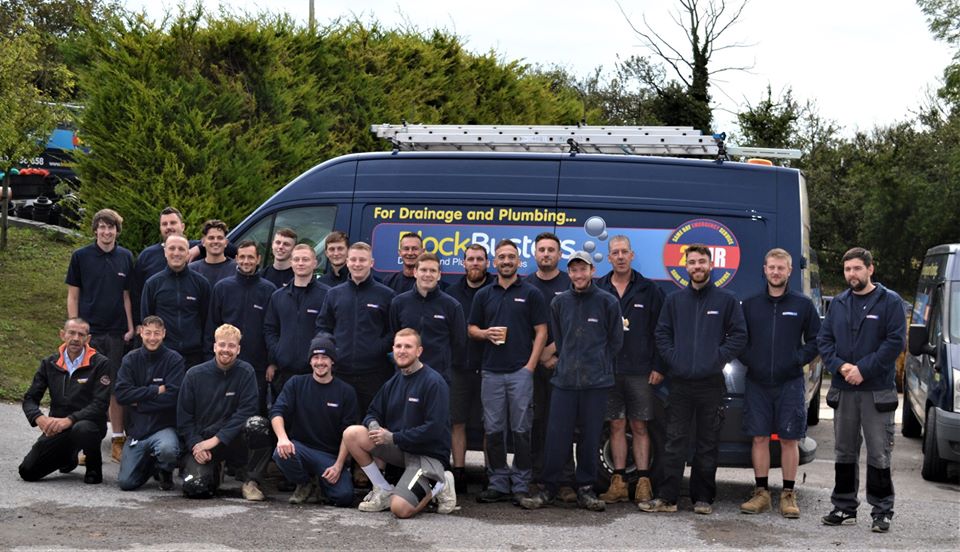 Dispersing Pest Infestations
Blocked drains, particularly outdoor drains near your kitchen, can attract pests ranging from flies to cockroaches and rats. Our experienced team uses modern, safe, and innovative methods to clear blocked pipes before pests make it their home.
Maintaining Convenience
You deserve a comfortable home, and blocked drains can be a significant disruption. We strive to make our services comprehensive, transparent, and convenient for you.
From prompt arrivals and affordable fees to leaving your property pristine post-work, we take care of it all. In return, you regain a fully functional home and the freedom to resume your routine swiftly.
A Swift and Thorough Clean for Your Home Drains
When your home needs BlockBusters, just reach out. Our experts stand ready to assist, equipped with the necessary tools and skills to handle any situation, from blocked toilets and foul-smelling sinks to outdoor drains attracting vermin.
Our friendly team members are also available to discuss our other services or answer any queries you may have. We're here to ease your mind and restore your drains to their normal state. Contact us today and let's get started.
Call our drainage and plumbing team 24 hours a day, 7 days a week (including Bank Holidays) on 0800 136 658
FAQs
Blocked drains can be a real nightmare. Even a small problem can build up quickly into a major issue if it's not dealt with quickly and efficiently. Often the first we know of a blocked drain will be flooding in our home or just outside the property. When water or sewage is flooding your property you need it dealt with as quickly as possible, and you need it done properly.
Why do my drains keep getting blocked?
Often when a drain is blocked we use DIY products and think we've dislodged the blockage, but then it comes back within a few weeks – or even a few days. This is because the blockage was not completely cleared. The problem is that parts of the original blockage remain around the edges of the pipes, and as debris such as grease, food particles and hair are flushed down the drain they become stuck to the original blockage. This soon creates a complete blockage again.
If a blockage is cleared properly the first time there is nothing left in the pipe for debris to get caught on so the blockage will not recur.
Sometimes a blockage is caused by tree roots which have infiltrated the pipe. When this happens, bits of debris will collect around the tree root. DIY or chemical solutions may remove parts of the blockage but without removing the tree root, it will continue to become blocked. If you have a recurring blockage we can perform a CCTV drain survey to investigate what might be causing this.
How can I get my drains unblocked?
To ensure your drain is unblocked properly the first time, it's best to call in the experts. We have years of experience in dealing with blocked drains, and will be happy to help. We use high pressure water jets to flush out any blockages and in most cases this can resolve the issue for you. Our local drainage experts can be with you quickly to help get your drains flowing freely again.
Who is responsible for blocked drains?
The drains within the boundary of your property are your responsibility – so if they become blocked, it is down to you to get them unblocked. This can be daunting, considering that most people don't really know much about the network of pipes running below and around their property. It can be hard to figure out where a blockage might be or what might be causing it without expert help. The good news is that BlockBusters is always here to help.
We have over 30 years' experience in dealing with blocked drains; our friendly, reliable engineers are all highly trained and carry the most advanced equipment available. Our plumbers and engineers hold the latest accreditations and always work in accordance with industry regulations. We operate a "Buy with Confidence" Trading Standards-approved service, which means our work is guaranteed and of the highest standard.
Contact us today for help with your blocked drains.
We know how important it is to get your home back to normal if you have blocked drains; you don't want to wait around or have the problem only half cleared. We are highly skilled at drain clearance and always aim to resolve any blocked drain problem quickly and efficiently.
Contact the team