Did you know…
BlockBusters Drainage and Plumbing Services are experts in all aspects of septic tank repair and replacement?
Our Septic Tank Division have ensured that septic tanks throughout East Sussex, West Sussex, Kent, Surrey and Hampshire meet the binding rules and regulations set out from the Environment Agency.
These extensive regulations must be adhered to in order to avoid any fines. Especially in older septic tanks which now may not meet the standard, even if the tank appears to have no issues it may have attributes which are now out of date and breach the rules.
To book an assessment or inspection of your septic tank or cesspit, give us a call on 0800 136 658.
Free Upgrades for Septic Tanks
"
Problem with your septic tank? Get it upgraded to a sewage treatment system – all for free! It's covered by insurers and can save you thousands, so contact us to find out more. What are the main septic tank regulations?
The Environment Agency set out that septic tanks and cesspits must meet:
No foul water to discharge to ditch or ground surface from septic tanks
Septic tanks must have T pipes in place to avoid sewerage contamination
All septic tanks must be registered with the Environment Agency
Any damage to the existing septic tank itself would require a new tank to ensure it complies
All septic tanks must be within 30 metres of a hard-standing area
If a public sewer is within 30 metres of the property and the existing septic tank does not comply, the drainage must be diverted to the sewer system
What happens if my septic tank doesn't comply?
Enforcement notices will be issued by the Environment Agency which can result in fines up to £150,000.
Full details can be found on the government website or give us a call on 0800 136 658 to discuss any concerns you may have.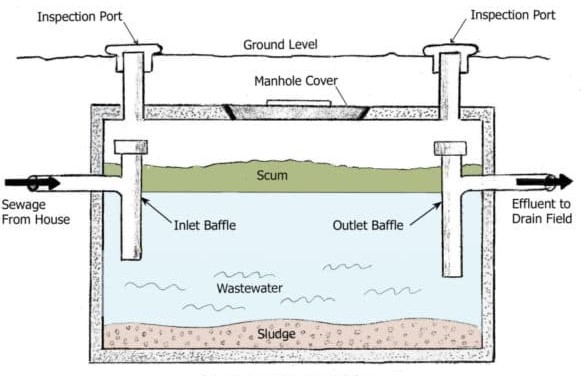 Does my septic tank need an inspection?
We recommend that all septic tanks and cesspits should be inspected every six months. Especially when there are quite a few people within a household the tank is servicing.
BlockBusters can come and inspect the tank and ensure everything is working properly. A septic tank can suffer structural damage (including root damage) or begin to deteriorate over time, so it's important to be aware of any potential issues such as becoming clogged or at risk of overflowing.
Do I need a new septic tank?
If your septic tank or cesspit does not meet regulation, then yes, the system will need to be replaced if it can not be repaired or if repair costs exceed that of replacement.
We can offer both repair or replacement services, our experts can visit the site, explain the process to you and make recommendations to keep your septic tank or cesspit not just working efficiently, but also making sure it complies and you avoid any fines!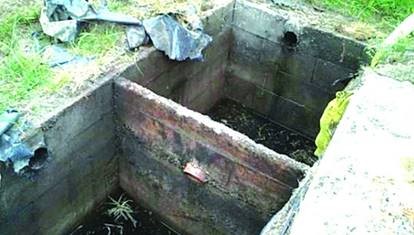 Give us a call on 0800 136 658 for further information and advice.
Contact the team