Septic Tank Inspections Southampton – Repair, Installation, & Other Problems
Septic tanks in Southampton will require routine maintenance, repairs, and installation in order to ensure the continued smooth running of your septic tank and to prevent any dangerous contamination to the local environment and public health.
Depending on their size, septic tanks can serve commercial and domestic properties, so how frequently the septic tank on your property requires emptying will depend on how frequently it is used; and by how many people are using it.
Here at Blockbusters, our team of drainage and septic tank experts has over 20 years of industry experience. This means that they are able to provide the most efficient on-site, and cost-effective septic tank inspections in Southampton alongside the wide range of septic tank services we have on offer throughout the Southampton and greater Hampshire area.
Free Upgrades for Septic Tanks
"
Problem with your septic tank? Get it upgraded to a sewage treatment system – all for free! It's covered by insurers and can save you thousands, so contact us to find out more. If you require the services of an expert Blockbusters engineer, we can offer the following essential services:
Emergency call-outs
Septic tank repairs
Cleaning septic tanks
Installation of a brand new septic tank
Safety is our number one concern, and it should be yours too. So in order to remain safe, you should by no means ever attempt to undertake any septic tank duties yourself. Septic tanks require specific, professional maintenance from qualified engineers in order to deal with any current problems; and to prevent any potential problems from arising in the near future.
If you require septic tank inspections in Southampton in order to diagnose your drainage problems, always hire a fully qualified professional, like our experts at Blockbusters.
For efficient and cost-effective septic tank services in Southampton, we have experts you can trust who can also deal with emergency drainage situations. Don't delay if you have drainage or septic problems, get in touch with BlockBusters today.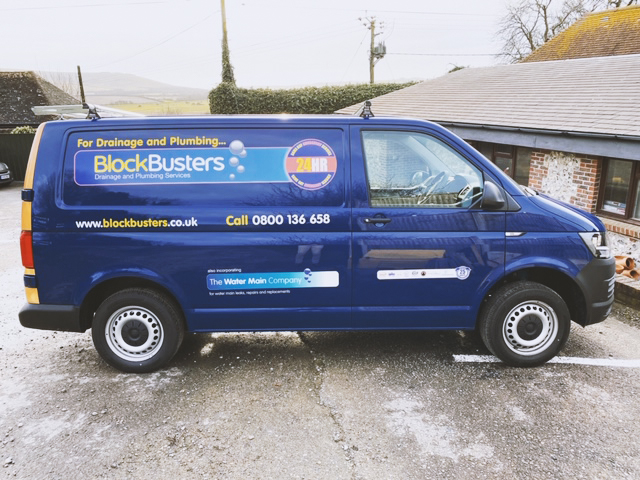 Septic Tank Regulations in Southampton: What Do You Need To Know?
What are the main rules and regulations that you need to follow as the owner of a property with a septic tank in Southampton? There are a few guidelines that are outlined by the Environment Agency that you must keep in mind in order to remain lawful. If your septic tank doesn't meet these regulations, we highly recommend contacting Blockbusters to remedy this – otherwise, your local council may get involved.
Foul water must not discharge into a ditch or ground surface from septic tanks
T pipes are required within septic tanks in order to avoid contamination with sewage
Your septic tank must be registered with the Environment Agency
If your septic tank is damaged structurally in a way that could lead to problems, you must have a new septic tank to replace the damaged unit
Septic tanks on your property must be within 30 metres of a hard-standing area
If there is a public sewer within 30 meters of the property, and the existing septic tank does not comply, the drainage must be diverted to the sewer system
Septic Tank Inspections in Southampton: How Do You Know If You Need One?
Our experts at Blockbusters recommend that all cesspits and septic tanks in Southampton should be inspected every three years, however, this number can increase or decrease depending on the number of people using the septic tank, and how frequently it is used.
If you need your septic tank repaired in Southampton, Blockbusters can come to your property to inspect your tank in order to ensure everything is in good working order. During the inspection, we check for structural damage, which could be caused by tree roots or natural deterioration over time. It is important to be on top of any potential issues in order to prevent clogging or overflowing in the future.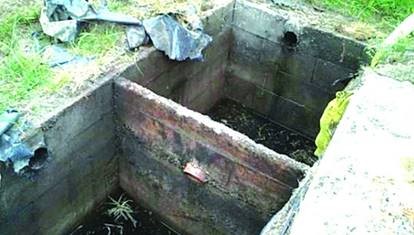 How to Know if You Need a New Septic Tank in Southampton
If you find that your cesspit or septic tank in Southampton does not follow the rules and regulations laid out by the Environment Agency, and it cannot be repaired or if repair costs exceed that of a new septic tank, then your septic tank system will need to be replaced.
Here at Blockbusters, we can offer septic tank repair and replacement services throughout the Southampton area. We can visit your property in Southampton, help make you aware of the whole process and make recommendations to keep your septic tank working efficiently and lawfully.
If your septic tank doesn't comply, and you continue to not do anything about it, then the local authorities may get involved like mentioned above. This may also involve enforcement notices being issued by the Environment Agency which can result in fines of up to £150,000.
What happens if my septic tank doesn't comply?
Enforcement notices will be issued by the Environment Agency which can result in fines up to £150,000.
Full details can be found on the government website or give us a call on 0800 136 658 to discuss any concerns you may have.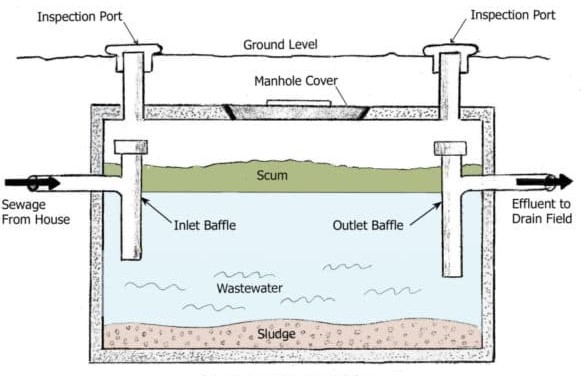 Septic Tank Installation Southampton
The upgrade or installation of a new sewage treatment plant or septic tank in Southampton can be very costly, however, we have found that these costs can be covered by your building's insurance policy in numerous cases – but only if the claim is handled correctly from the very start. If the claim is handled the wrong way, then it will be repudiated and there may be no contribution from your insurer whatsoever.
Blockbusters have numerous satisfied customers where the claim has been handled correctly from the start, resulting in the insurance company covering the entire cost (less the policy excess) for the new septic tank or sewage treatment plant. Our customers find this to be a massive relief as these kinds of things aren't what you think of when you put savings aside.
Our services also include a free report, and a free Mediation Service with policyholders to minimise all potential costs. We provide these services in order to ensure our customers end up with a repaired sewage system, or a brand new sewage system being installed – with the only cost being their policy excess.
Contact Blockbusters for Septic Tank Services in Southampton
Blockbusters have your back when it comes to septic tank and drainage services in Southampton. From the installation of a new septic tank to regular maintenance, installation, and repair services, our experts have you covered with a minimally invasive, cost-effective, and efficient service that will leave your systems in the best working order.
Benefits of contacting Blockbusters for your drainage issues include:
Fast, minimally invasive solutions
Emergency services available 24/7
No call-out charges
All septic tank services covered
On-site solutions for all properties in Southampton
Our experts at Blockbusters are always available in Southampton to provide high-quality advice and support. If you're experiencing drainage or septic tank problems, don't wait around. Get in touch with Blockbusters today.
Give us a call on 0800 136 658 for further information and advice.
Contact the team