Septic Tank Chichester West Sussex – Septic Tank Emptying and Installation Servicing
Septic tanks are used for the safe disposal of liquid waste and are more commonly found in rural areas of the country. They have many advantages, such as being a typically low-maintenance solution that doesn't cause other problems to occur. However, in order to keep any problems with your septic tank from arising, such as bad odours coming from drains on your property and slow draining from draining appliances, periodic servicing that is undertaken by professionals is required.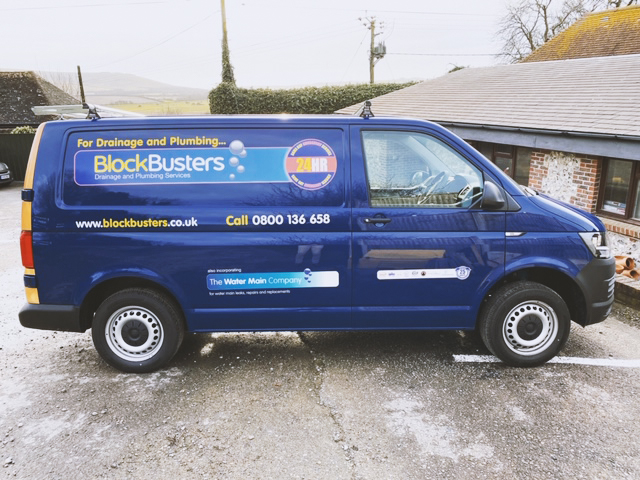 Here at Blockbusters, our septic tank specialists are always on call to deal with any problems relating to your septic tank in Chichester. Our experts have years of experience in the drainage industry and are able to offer extensive septic tank replacement, maintenance, and installation services.
Are you in need of a septic tank emptying service? Or are you looking for septic tank replacement installation services? Waiting around can only make the problem worse – get in touch with Blockbusters today.
Free Upgrades for Septic Tanks
"
Problem with your septic tank? Get it upgraded to a sewage treatment system – all for free! It's covered by insurers and can save you thousands, so contact us to find out more. Blockbusters Services for Septic Tanks in Chichester
Our years of experience allows us to provide a wide range of septic tank services throughout the Chichester area. Our septic tank experts can offer their services from all the way from Bognor Regis to Haywards Heath – there is nowhere too far for us to reach. Some of the services we have available are:
Septic tank surveys and inspections
Septic tank installation
Cleaning septic tanks
Septic tank emptying
Unblocking septic tanks
Repairing and maintaining septic tanks
Replacement of whole units by septic tank installers
If you know your septic tank has developed a problem that is affecting your drainage system but aren't quite sure what the cause of the issue is, we can also begin our servicing with a CCTV drain survey – allowing us to take a peek into your drainage system to effectively diagnose the root of the problem. This service involves the use of a state-of-the-art flexible camera which allows us to complete this service efficiently and provide a cost-effective solution.
Installation of Septic Tanks in Chichester
If you're looking to install a septic tank on your property, or you need a replacement service, we always begin the process with a series of tests to determine whether or not you have enough space to fit the entire septic tank system and to find out if the ground on your property is suitable for your choice of septic tank. Testing percolation is also included to discover if your land is porous enough for a drainage field to work effectively.
If the results of these tests yield a positive result, we will then move forward and carry out our efficient and minimally invasive installation process. If you would like to find out more about what this process involves, please don't hesitate to give our friendly team a call – we can answer any questions you may have in order to put any worries at ease.
Once the septic tank is completely installed and made up and running by our septic tank experts, your drainage systems will work effectively to ensure your home or business doesn't encounter any problems. This job is always completed whilst using the latest industry-standard technology – ensuring minimal disruption to your schedule and your property.
Interested in installing a septic tank in Chichester? Get in touch today.
Cleaning and Emptying Septic Tanks in Chichester
Leaving your septic tank to become full to the brim with liquid waste is an extremely bad idea. Regular cleaning and emptying is an essential part of your responsibilities as the owner of a septic tank in Chichester. If this regular maintenance of your septic tank is not followed, the buildup of solid matter and liquid waste will inevitably block your entire septic tank and drainage system – causing the tank to overload and break down which will lead to less waste being allowed to pass through to the drain field. This will leave your property without a working sewage system until the problem is taken care of – and the problems can only get worse whilst the system is not working.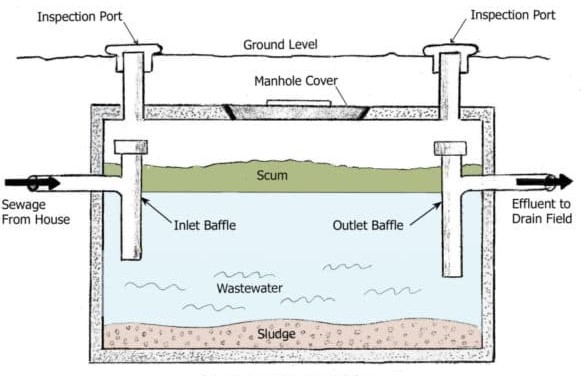 The frequency of emptying and cleaning depends on how many people your septic tank is used, as well as how frequently it is used. A regular septic tank cleaning and emptying service allows your system to stay in top shape for a longer period of time.
This service involves our fully trained septic tank experts who have years of experience in this industry – we only use state of the art equipment, like heavy-duty tankers that pump out the liquid waste, to complete the task at hand. We also de-sludge the walls of your tank's chambers in order to prevent any blockages from building up over time.
Has your septic tank in Chichester not been emptied in over 6 months and are in need of a septic tank emptying and cleaning service? Get in touch today.
Contact us Today for Services to Your Septic Tank in Chichester
Do you own a septic tank in Chichester and require the services of our septic tank experts? Do you think you'll need a septic tank installed on your property in the near future? If you're in need of drainage and septic tank services, get in touch with Blockbusters today. Our drainage specialists are passionate about delivering the best possible services to our clients throughout the Chichester area, from Bognor Regis to Haywards Heath; we've got you covered.
Do you require the services of highly qualified drainage technicians? Get in touch with Blockbusters today.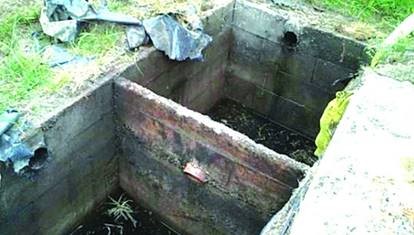 Contact the team