Certified Services for Septic Tanks in Petersfield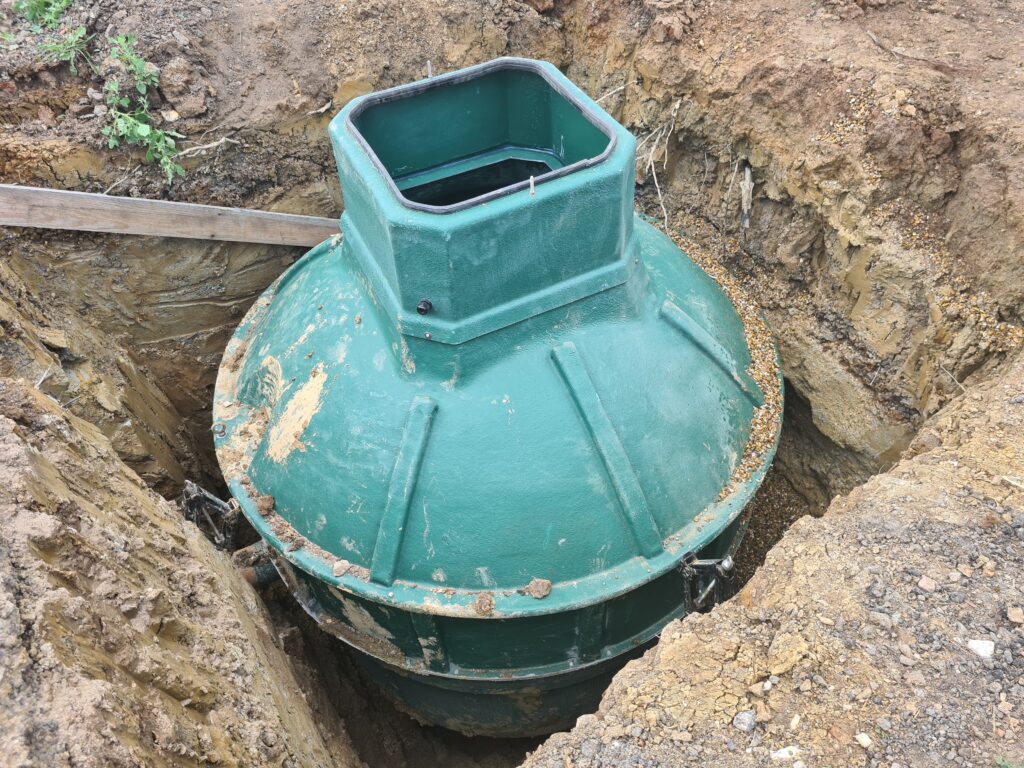 In order to ensure that your septic tank in Petersfield continues running safely and efficiently, a proper installation and a range of quality septic tank services from registered drainage experts are essential. Not only will a poor installation and irregular maintenance services cause an expensive problem to arise in the future, but there is a high risk of contaminating the local environment – which could lead to the possibility of hefty fines.
The expert drainage engineers at Blockbusters have years of experience offering a comprehensive range of services for septic tanks in Petersfield, West Sussex. From the installation of a brand new tank, the replacement of an old one, to effective repairs when things go wrong, we aim to give you peace of mind through our certified services.
Our team is able to provide our cost-efficient and highly effective services to both commercial and domestic properties, never charging for callouts even when there's an emergency. Get in touch with our team to arrange a date for services to your septic tank in Petersfield, or discuss your options today.
Free Upgrades for Septic Tanks
"
Problem with your septic tank? Get it upgraded to a sewage treatment system – all for free! It's covered by insurers and can save you thousands, so contact us to find out more. What Are The Benefits of Septic Tanks in Petersfield?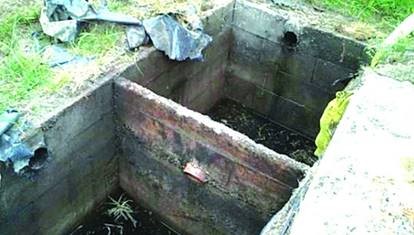 Our expert drainage engineers are able to provide commercial and domestic septic tank installations throughout Petersfield and the surrounding areas. Some of the main benefits of installing a septic tank on your property include:
No public sewer charges
Septic tanks installed, maintained, and repaired by Blockbusters have a lifespan of over 40 years
Save money on property taxes as your property isn't connected to municipal sewer lines
Septic systems allow you to live further away from busy and loud towns and cities
A brand new septic tank in Petersfield will tend to range from £4,000 to £7,000, however, the maintenance required and rarity of repairs will keep the system running effectively for over 40 years.
Septic Tank Installation in Petersfield
One of the most common reasons for a septic tank installation in Petersfield is for customers who have recently moved house to find that the septic tank on their new property needs a replacement. Another common reason is that the new property doesn't have a septic tank, or simply isn't connected to a public sewer system.
When it comes to the installation of a septic tank, some core factors will need to be addressed by our engineers. These include:
Figuring out the size of the septic tank you require
Discovering the current conditions of the ground where the installation will take place
Identifying the most accessible routes to enter your property and install the tank
Measuring how big of a drainage field you need to accommodate the septic tank
Do I Need a Septic Tank in Petersfield?
If you've recently moved into a property in Petersfield or the surrounding area that is not connected to a mains sewer line, or it is located too far away from one for it to be connected, it is highly likely that you will require services for septic tank installation in Petersfield. Septic tanks are most commonly found in properties located in more rural areas, however, they can be installed in almost any commercial or domestic property that needs one.
Septic tanks are essential tools for the storage, treatment, and disposal of wastewater that is generated through daily life on your property. By not using one, and your property is not connected to a mains sewer line, you will be forced to use less efficient and cost-effective alternatives like cesspits; which have a high risk of causing environmental problems and dangers to health.
If your property has no viable sewage drainage system, your property will not be able to operate properly or legally. You could even face fines of up to £150,000.
How Much Does a Septic Tank Cost?
Multiple factors can alter the cost of a septic tank in Petersfield. These include, but are not limited to:
How big of a tank you're looking to install
The conditions of the ground where installation is taking place
How accessible your property is – and whether special circumstances need to take place
The size of the drainage field you require
We also recommend taking into account the frequency for repairs, maintenance, and emptying services for your septic tank and how much they will cost. In most cases, the low frequency of these services will make the septic tank a cost-effective solution overall.
Septic Tank Repairs in Petersfield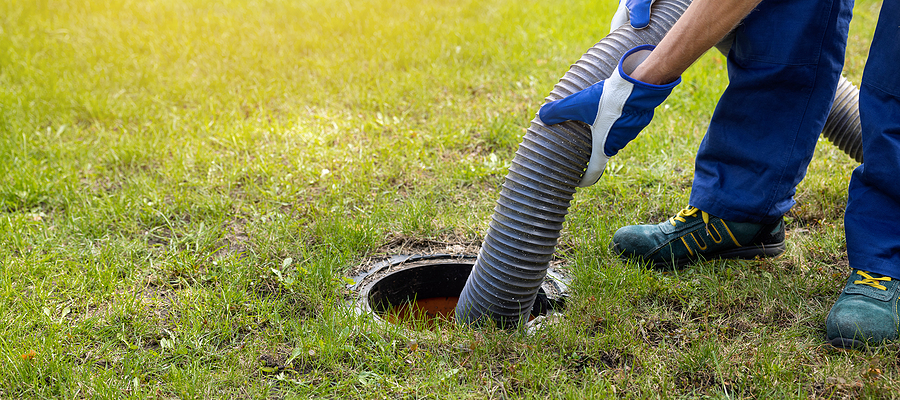 Sometimes, things can go awry with your septic tank and it will require a repair service from expert drainage engineers. Whether you're experiencing drain blockages in your property that are related to your septic tank, or you've neglected to empty the septic tank which has caused the tank to malfunction, our expert septic engineers are fully trained in offering a wide range of septic tank repair services in Petersfield and the wider West Sussex area.
If you're considering servicing or repairing your septic tank yourself, we highly recommend that you do not attempt it as this is an extremely dangerous procedure for someone who is untrained with septic tanks; and this can even lead to serious injury. Not only is this a dangerous and unpleasant task for yourself to undertake, but septic services must adhere to the General Binding Rules and, failure to do so, can lead to the generation of hefty fines.
If your septic tank has a fault, get in touch with the team at Blockbusters.
Contact Blockbusters to Service Septic Tanks in Petersfield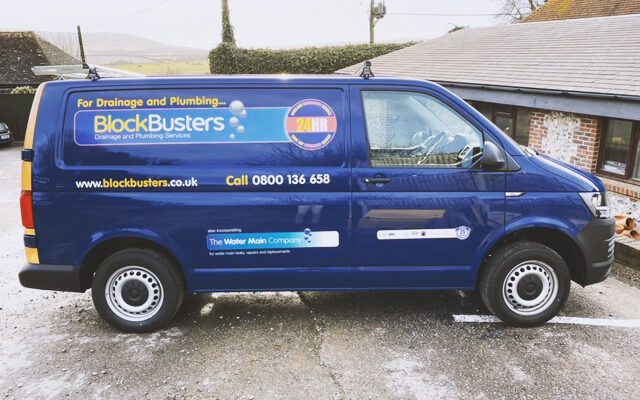 Have you recently moved house and are looking for a well-respected company for septic tank installation in Petersfield? Or does your current septic tank have a fault that needs a septic tank repair service? Whatever the reason, if you have any issues or queries related to septic tanks in Petersfield, get in touch with the team of expert drainage engineers at Blockbusters.
The certified services we provide aim to offer peace of mind, ensuring your septic tank works as effectively and efficiently as possible.
Contact the team