For blocked drains or emergency plumbing in Brighton and Hove, BN1 and surrounding areas, BlockBusters can flush out the problem: 01273 936610 or 0800 136 658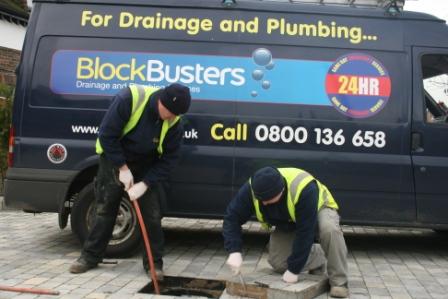 Plumbing emergencies can occur day and night so we offer the impeccable services of our 24-hour emergency plumbers in Wadhurst – and many of the surrounding areas in East Sussex. Our capable team is ready to help.
When you choose us you also get the following advantages of our fantastic service:
Low costs: An emergency plumber can be a cumbersome cost to bear, but we offer highly-competitive plumbing services in Wadhurst and every other area that we operate. We provide low-cost guarantees.
Fast response: We are ready for any situation and can provide a fast, proactive response to any emergency. Our team will fix the problem and provide lasting solutions once the crisis is under control.
Professional service: Our highly-trained and fully-accredited team use the latest techniques and advanced equipment to ensure the very best results. We always offer emergency services in a friendly, reliable and honest way.
When you call us there is also never any type of call out charge! You will see our impressive team is ready for action in any eventuality – 24 hours a day when you get in touch with us for a solution to any emergency plumbing problem.
Watch our video for an idea of the quality plumbing services we offer:
How Our Emergency Plumbers in Wadhurst Can Help
As a thriving market town with a deep, rich history stretching back over 1,000 years Wadhurst is an important and well-established area of East Sussex. However, with old housing stock, historic public buildings and intricate utilities reaching into ancient infrastructure – problems with plumbing can often arise.
Our domestic and commercial plumbing services can help with the following common emergency issues: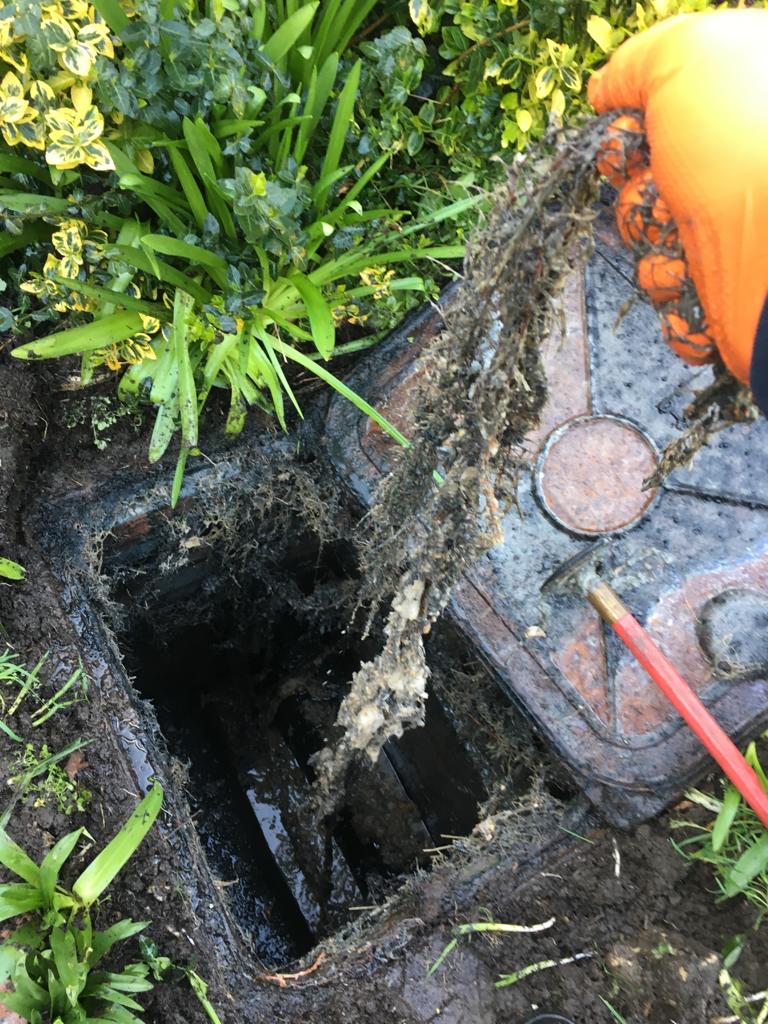 Burst pipes: We can send out an emergency plumber to Wadhurst who can deal with burst pipes, which is a particular problem in the winter months. We will find the source of a leak and fix it very quickly.
Blocked drains: One of the most common, frustrating and alarming plumbing issues is blocked drains. But with quality CCTV drain surveys and high-pressure water jets, we can clear any blockage with ease.
Flooding: Flooding might be the result of a burst pipe, blocked drain or another issue. Whatever the cause we can fix the source of the flood and remove water from the affected areas.
As a highly-resourceful provider of emergency plumbing services, we can adapt to the circumstances and find a solution – even if you are not quite sure what the problem might be. With a smart, experienced team we can fix issues at any time of the day or night.
Our emergency plumbers have experience of fixing issues in both modern and period properties throughout Wadhurst – as well as in both commercial or domestic buildings. We are confident that we can fix almost any problem, fast!
Why Choose Us for Your Emergency Plumbing?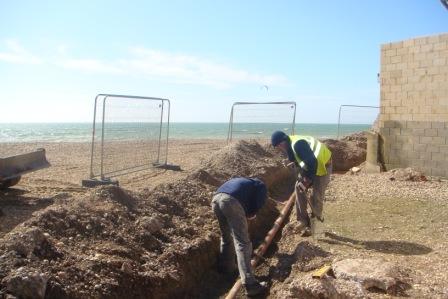 We have many years of experience in providing emergency plumbers in Wadhurst and other areas of East Sussex, with first-class results. We can repair and install all kinds of hot water pipes, drainage systems and other solutions to all kinds of plumbing issues.
Our fully qualified and insured team will offer the following crucial advantages:
30 years of experience in the trade, dealing with all kinds of common and uncommon plumbing issues
All work is East Sussex County Council Trading Standards Approved, and we are full members of the Buy With Confidence scheme
Local plumbers, our team have a wealth of experience in Wadhurst and the rest of East Sussex – so are very familiar with the area
Due to our brilliant quality of work, professional service and friendly, honest approach we get a lot of enthusiastic reviews. See below for what one very happy person has to say about using our top-shelf plumbing services:
"From ringing and speaking to a lady to Jamie the plumber attending to my emergency job to remedy a botched job previously done the day before by another plumbing company. Jamie told us all the way what he was doing, cleaned up afterwards and he was very professional and I will 100% be using Blockbusters again." – Anonymous Customer in East SussexThe main reason to choose us is that we will provide outstanding results at highly competitive prices in Wadhurst. We are a Which? Trusted Trader and also have excellent ratings on leading independent trade sites such as Checkatrade too.
Call Our Emergency Plumbers in Wadhurst Today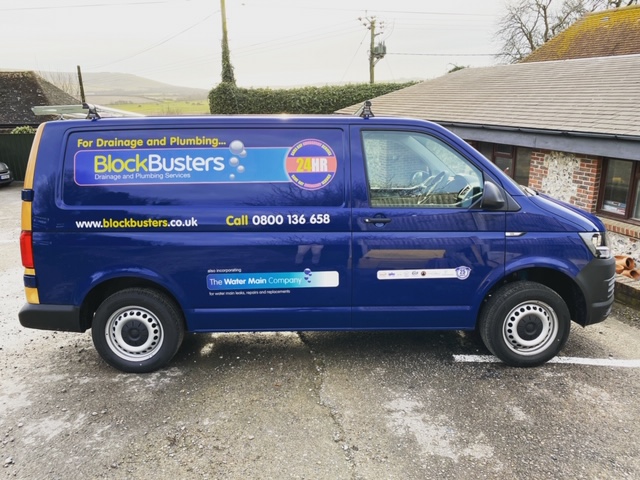 We provide outstanding drain cleaning, burst pipes repair and other emergency services in Wadhurst and many of the surrounding areas. If you have a plumbing issue at any domestic or commercial property near Wadhurst we can help you!
For helpful information and tips that can help avoid plumbing emergencies please take a look at our fantastic blog – a helpful resource that we update regularly to showcase our knowledge and expertise. Our services are extremely cost-effective, fast and of the highest quality. Whether you have an emergency now or you are worried about what to do in an unexpected plumbing event please make sure you get in touch with our team.
---
FAQs and Useful Information
The following are some common questions about emergency plumbing in Wadhurst and the services we provide:
Do you have a call out charge?
No. We never charge any kind of call out charge for our work. We are committed to providing high-quality emergency plumbing services at the most cost-effective price – so you only pay for the work we complete.
Will you come to my area?
We will provide emergency plumbers in Wadhurst, East Sussex, and many of the surrounding areas. Our fleet of vehicles and professional plumbers are available throughout the region, which is part of the reason why we can provide such high-quality services – even in an emergency. We operate in West Sussex, Surrey, Hampshire, Kent and South London. If you are unsure whether you are in a suitable area for our team to access please enquire with us. In many cases, we will be able to arrange slight detours out of our normal areas of operation.
Get in touch with us today to learn more or to use our fantastic services.
Contact the team
Almost 100%
of estimates
are accurate
Established
for over
30 years
Contact the team
We don't often think about the drains in and around our homes until they become blocked and we need drain clearance services. Unfortunately, when we do have blocked drains the first time we think about our drains is in a potential emergency situation, with waste water backing up into our home or garden. Luckily we have a team of emergency plumbers on standby and ready to help.
We know that plumbing and drainage issues always happen at the most inconvenient time – mainly because there is no convenient time to have blocked drains! Our emergency 24-hour callout is only ever a phone call away and our local team of emergency plumbers will be on hand quickly to help with drain clearance and drain repairs.
We provide free, no obligation quotes for work, and pride ourselves on our estimates being correct in 99% of cases. We won't sting you with hidden charges and will always be transparent and honest in our work and charging structure.
For blocked drains in Bexhill on Sea, call Blockbusters today on 0800 068 9282