For blocked drains or emergency plumbing in Brighton and Hove, BN1 and surrounding areas, BlockBusters can flush out the problem: 01273 936610 or 0800 136 658
Emergency Plumbers in Lewes ‒ Quick Professional Services at Any Time
At BlockBusters, we've got a team of emergency plumbers in Lewes who'll be glad to help when your pipes and drains suddenly develop a problem. No matter if there's a blockage in one of your appliances, a pipe has cracked or burst, or even if you can't tell what the actual issue is and need someone to take a look, they'll be there to get the job done.
We've got a list of services and fantastic benefits that you can use when you call to book a plumber:
Free quotes and advice on all plumbing and drainage issues
No call-out charges
Fault finding services
A range of solutions for blocked and clogged drains
Drain cleaning and repair services (domestic and commercial properties)
Routine maintenance and repair
Kitchen sink fittings and repairs
Shower fittings and repairs
For most of the emergencies we're called to address, we'll be able to provide same-day fixes and solutions. By booking a service with us, you'll be guaranteeing
fast, efficient work that's carried out by experts and that will see your drains kept free from blockages and flowing to optimum capacity for a long time to come.
There's no need to wait and see if the problem will sort itself out. We'll take care of any drainage or plumbing problem you've got in no time at all, at a price which will always be good for your budget.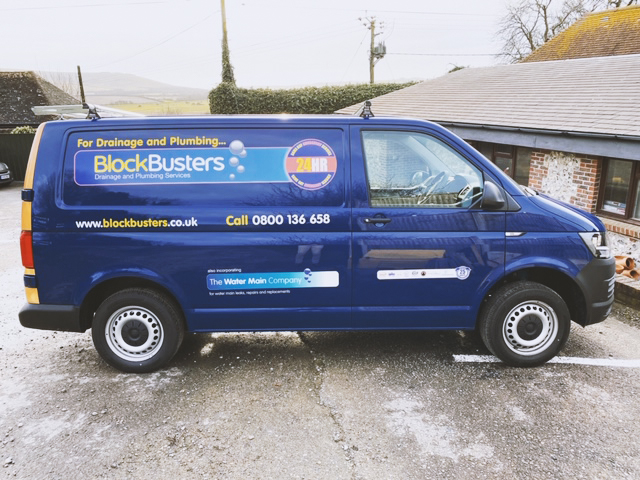 Common Drain Problems in Lewes
We're ready and waiting to tackle a variety of problems with plumbing systems in Lewes, but there are some problems that you're more likely to see than others. We've listed them here, as any of these may be the issue you're currently experiencing:
Blockages and clogs in the drain
Fractured and cracked pipes
Collapsed or broken drains and pipes
Displaced or open joints (commonly caused by ground instability or subsidence)
Tree roots intruding into the drains
We've been called to deal with each of these many times in Lewes, so you can feel assured that we'll be able to handle them if they're causing problems for your property as well.
Burst Water Mains in Lewes
On occasion, there may be a problem with your plumbing or drainage that's actually being caused by a burst water main somewhere around your property. When this is the case, you will not need to get in touch with a professional plumber because public water mains are not found within the boundary of private residences and businesses. This means they are not your responsibility to get fixed.
Instead, you will need to get in touch with your local water authority and report the problem. They will send their own professional team to take a look at the issue and carry out repairs where necessary. In Lewes, your local water company is Southern Water.
Contact Our Emergency Plumbers in Lewes
If your home or business is in Lewes and you need help with a plumbing or drainage emergency as soon as possible, contact us right away. With years of experience in handling a range of problems and services that are available 24 hours a day, 7 days a week, we're confident that we can get your property back to normal before you know it.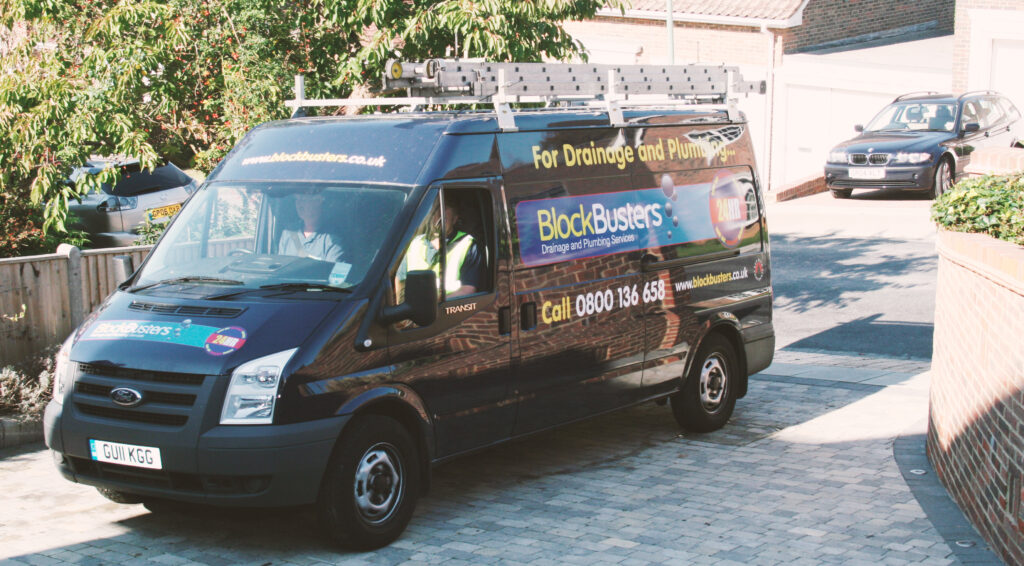 FAQs
What's the difference between plumbing and drainage in a house?
It's common for people to confuse the terms plumbing and drainage, as both deal with pipes and the flow of water running through a property. However, there is actually a difference between the two; plumbing focuses on the water that is coming into a property, while drainage focuses on the water that is leaving that property. By remembering that drainage is the water that "drains away", you are less likely to confuse the terms.
To give an example of how this would work, if the tap in your kitchen sink won't turn on, you've got a plumbing issue. If the water won't drain away, you have a drainage issue.
How can I tell if I've got a blocked drain somewhere on my property?
There are a few signs you can watch out for if you suspect that a drain might be blocked somewhere inside or around your property. These might not be pleasant signs, but they are easily noticeable, which means you'll be able to call a professional to get it sorted out more quickly.
For instance, you might find that there are bad smells coming from your drains (especially kitchen drains, which may get clogged up with food that will start to rot). You're also likely to find that water will drain away more slowly, or even start to back up. There might also be raised water levels in your toilet if this is where the blockage is located.
Another sign you should also listen out for is strange noises coming from your pipes. These might also indicate a blockage, as air could be trapped in the pipes and is escaping when the water is turned on.
Contact the team