For blocked drains or emergency plumbing in Lewes and surrounding areas, BlockBusters can flush out the problem: 01273 936610 or 0800 136 658
Expert Services for Blocked Drains in Lewes
Established for over 30 years, BlockBusters are your local experts in all things drainage. For blocked drains, drain clearance and drainage repairs in Lewes, BlockBusters will be there to help.
Our drainage experts have been unblocking drains in Lewes for several years and come equipped to deal with almost all drain problems on site. In most cases, we will be able to unblock your drain then and there via drain jetting, plunging or chemical solutions.
Access to a team with over 30 years of local experience
24/7 emergency support, 7 days a week in Lewes
No call out charges
Equipped to deal with all sorts of drain blockages
Whether your drain unblocking problem is a common issue such as a blocked sink or shower that doesn't cause too much of a problem or something more serious like a burst pipe or an overflowing manhole, we can also deal with this. Do not attempt to fix the problem yourself if you have tried before, as this may potentially make the problem worse.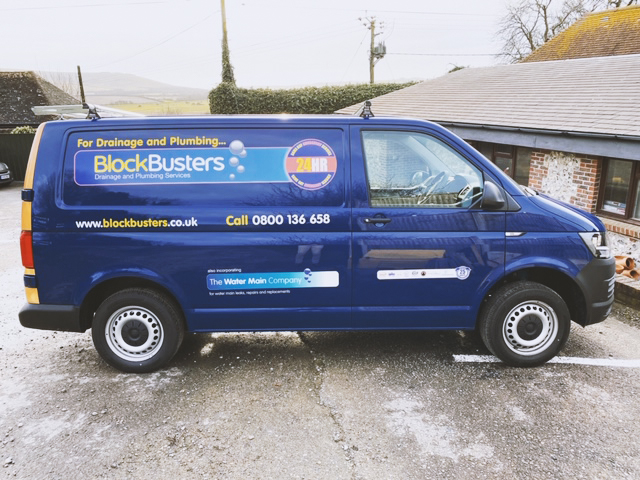 Why Are Blocked Drains in Lewes a Problem?
Blocked drains can become very stressful, especially if you are not sure what's causing the blockage. What starts out is just a bad smell and a slow-draining sink can quickly escalate into a major problem with the threat of wastewater flooding into the home and garden. When this happens we understand that drain clearance is your main priority, so we make it ours too.
When left, blocked drains can become more problematic because you are leaving the blockage inside with nowhere to go. In some rare cases, the blockage may wash itself out over time, but it is strongly advised that you contact our team as soon as possible so we can get the problem under control.
Why Choose BlockBusters to Unblock Your Drain in Lewes?
Aside from our several years of experience, our team of drainage engineers offer a range of services tackle and alleviate problems concerning blocked drains.
We offer all drain unblocking services in Lewes, including:
Septic Tank Emptying – In most cases, septic tanks should be cleaned once a year or more depending on the number of people in your home. For emptying, it should be done every 3 – 5 years. You will need to contact a professional to have your septic tank emptied, by no means should you attempt to empty or unblock your septic tank as this can be very dangerous.
Drain Cleaning – After we have removed the blockage (if there is one), we can offer a drain cleaning service (or you can opt for this as a single service). Cleaning a drain can involve a number of methods, including drain jetting and chemical cleaners. These methods are ideal for any drains and are able to make like work of fat, grease and oil build ups as well as tree roots.
Drain Repairs – When your drain becomes blocked, it's not uncommon for it to have become damaged in the process. This may be because of tree root ingress growing through and inside the pipes, or the blockage has expanded and cracked the pipe.
CCTV Drain Surveys – For most of us, drains are not a priority and many of us probably don't even know where the drains around our property are or where they run. By using a drain survey, we will be able to identify what has caused the blockage and the best solution to clear it. Drain surveys work by placing a small thin camera into your drains and pushing them through until we locate the blockage.
No hidden charges – free quotations – no call-out charge
We are happy to visit your home and provide a free quote with no obligation. Our estimates are correct in 99% of cases, and we promise you'll never be hit with any hidden charges when the bill arrives. We are committed to doing a great job at a low cost, every single time.
Contact Our Drain Unblockers in Lewes Today
For all drain problems in Lewes, get in touch with BlockBusters today. With a free quote on all drain-related issues, we'll be able to tell you how much unblocking your drains will cost so you aren't left with any hidden additions.
For more information on our services or to contact us right away for emergency drain unblocking in Lewes, contact us directly via email or by calling.
Contact the team