For blocked drains in Horsham, come to Blockbusters.
Trusted Drain Repairs in Horsham and Surrounding Areas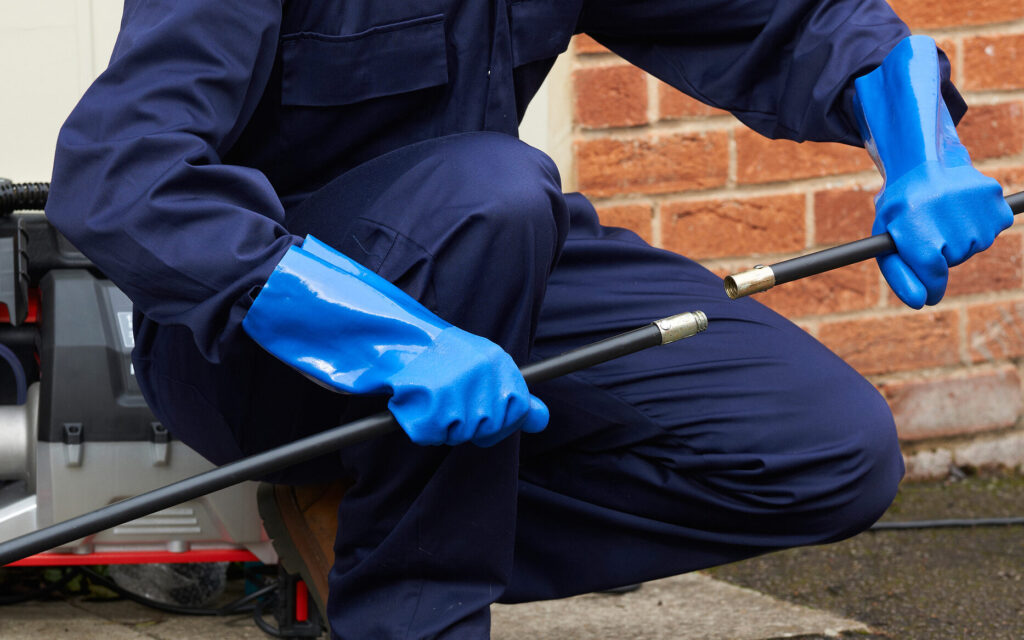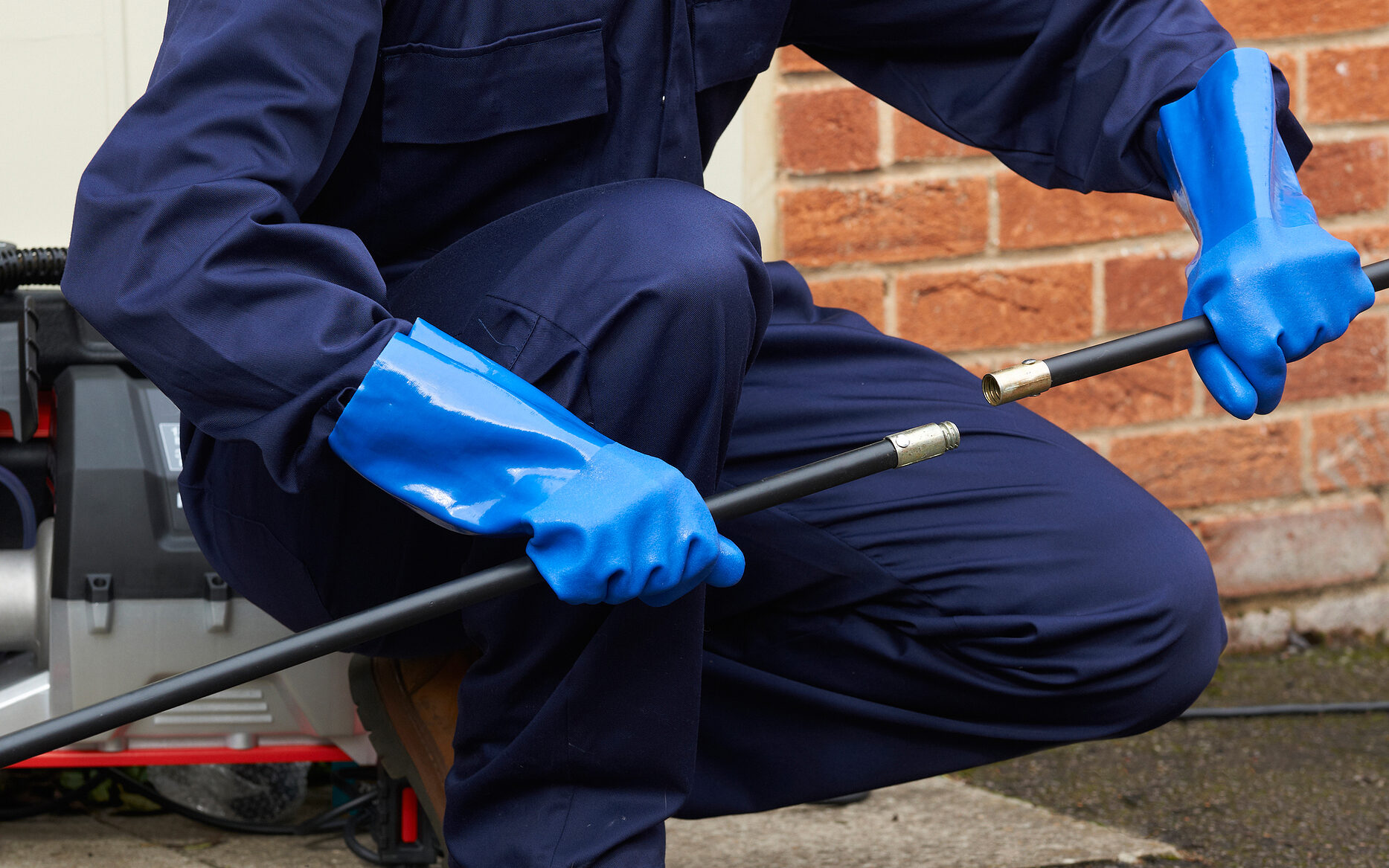 We are drainage experts with over 30 years of experience, covering Horsham, West Sussex and the surrounding areas. If you need a drain repair or drain services in Horsham, or if you have a plumbing emergency, call us now to get a fast, call-out and reliable fix.
We do not charge a call-out fee and are proud to offer outstanding customer service and care. Our drainage experts all come Trading Standards approved and backed up by exceptional Checkatrade and Trusted Trader reviews.
We deal with all kinds of drainage issues, including repairing broken drains, unblocking or clearing drains, fixing burst pipes, water leak detection and leaking pipe repair, water main repairs, drain and sewer pipe repair and lining, and more.
Read on to learn how we can help you with drainage problems and drain repairs in Horsham, or get in touch with our team of professionals for a reliable drain repair now.
24/7 Emergency Service With No Call-Out Charge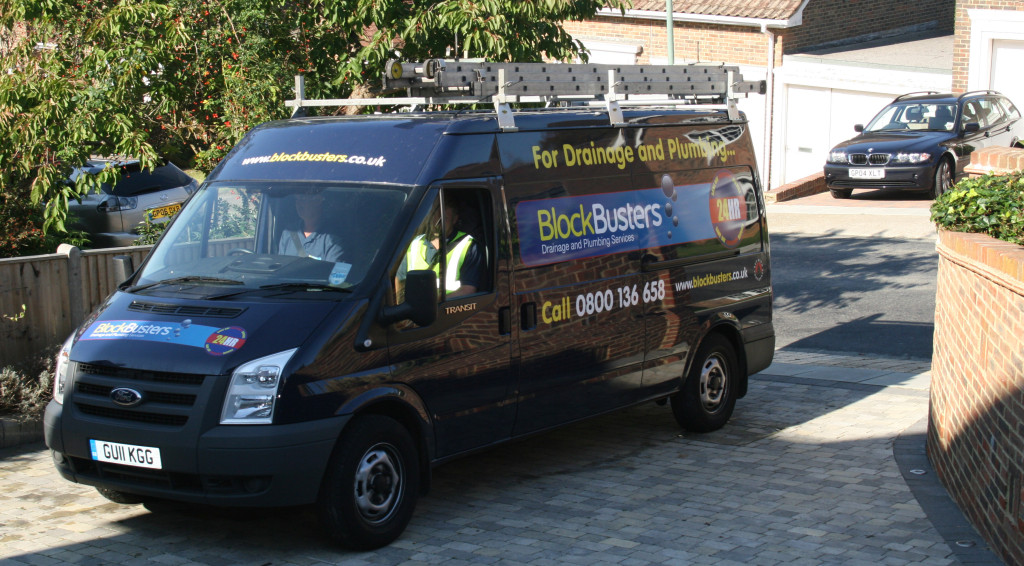 BlockBusters work with commercial business and offices in Horsham too. Work might have been interrupted by a burst water pipe, and sewage issues in a workplace are far from ideal. We project manage all our jobs, from blocked drain clearance through to a complete pavement excavation. We can manage the traffic and our vans are tracked using GPS. This monitoring allows us to quickly assign emergency call-outs across Horsham and Sussex.
We see how important it is to get you up and running again, with as little disturbance to your day as possible. That's why our dedicated customer service specialists provide free advice on blocked drains, and site assessments so you can make an informed decision.
BlockBusters operate with a Buy With Confidence Trading Standards-approved service, meaning our work is guaranteed. We closely follow industry regulations and have the latest accreditations, and you'll find our plumbers to be courteous and knowledgeable.
BlockBusters operates a same-day emergency service around the clock. When you have a plumbing or drainage emergency, you can rest assured that a fully qualified drainage expert will be with you as soon as possible.
Every van is equipped with high-end technology to aid with any drainage problem. Our office is able to track our vans and the traffic with advanced tech to ensure close monitoring and quick assignment of emergency call-outs in Horsham and Sussex.
When you have drainage issues, we know how important it is to get up and running again, whether that's in your home or workplace. Call-outs will always be free, with no hidden charges or catches.
Drainage Problems Do We Cover in Horsham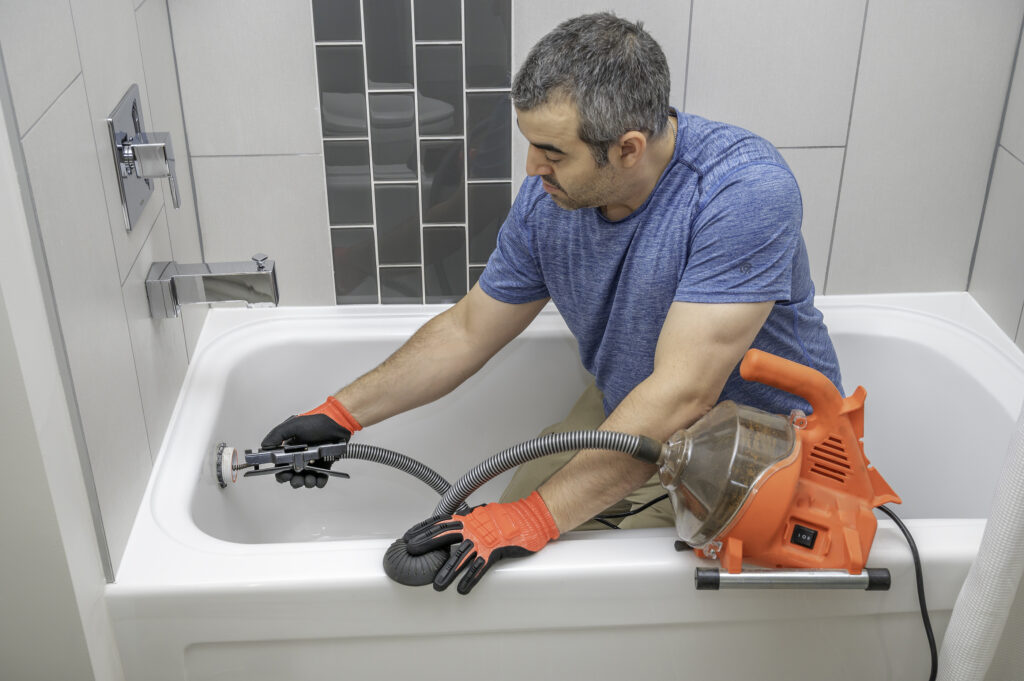 As well as providing drainage services to countless residential clients in Horsham, we also work with commercial businesses and offices, too. Every job is completely project managed by us, from blocked drain clearance to pavement excavation with dig technology.
Drain Repair and Lining
When things go wrong with drains and sewers, it's best to call the experts in. It could be a continual blockage, tree roots finding their way into cracks and expanding, or home/garden renovation that causes damage to your drains, as well as any number of other causes.
We come equipped to solve anything, whatever has caused your broken drains.
Can You Get Drain Repairs Without Excavation Work?
In many cases, we can actually line pipes instead of excavating and replacing them. This aids in keeping both the cost and timing of a job down. We always opt to line pipes if we can, to ensure the least disruptive and time-consuming fix we can for our clients.
In these cases, we offer:
Patch lining: This option is great for localised repairs on small sections of pipe and minimising disruption.
Brawloliner: A more robust solution, Brawloliner is ideal for severely damaged pipework and is capable of lining about 90-degree bends. It's suited to complex drainage systems.
Pitch fibre pipe repairs: Older drainage pipes from the 1950s and 1970s are often made of pitch fibre, which can sometimes contain asbestos. Problems therefore arise when these pipes are damaged, problems which need experts who are able to deal with these kinds of repairs safely and effectively. Thankfully, we're very experienced in this area and have the extensive expert knowledge needed to help.
Drain Unblocking and Drain Clearance
Our drain unblocking services are next to none. The powerful tools we use like our high-pressure water jetting ensure that even the toughest of blockages are no match for our drainage experts. The services we provide ensure reliable solutions that actually get to the root of the problem. Often, usual household methods do not provide the long-lasting drain clearance that we can guarantee.
Drain Surveys
CCTV drain surveys are an excellent method of seeing into a full drainage system without having to do digging work. We use state-of-the-art technology consisting of an LED-lit micro camera that is pushed through the piping. With this, we can map out the whole of your piping system in order to effectively identify issues and how exactly they can be fixed.
This service is free and the quotes for repair works are no-obligation as standard. We can also provide footage of the drainage problem for insurance claims if needed.
How Much Does a Drain Repair Cost?
As every drain repair or drain unblocking situation is different, there is no one price we can give. We can promise, however, to always be transparent and honest when it comes to cost estimation. Our drainage experts are committed to explaining the full process and talking you through everything that needs to be done.
We provide free, no-obligation quotes for any works needed and pride ourselves on our estimates being correct in 99% of cases.
---
Call BlockBusters Today For Drain Repairs in Horsham and Surrounding Areas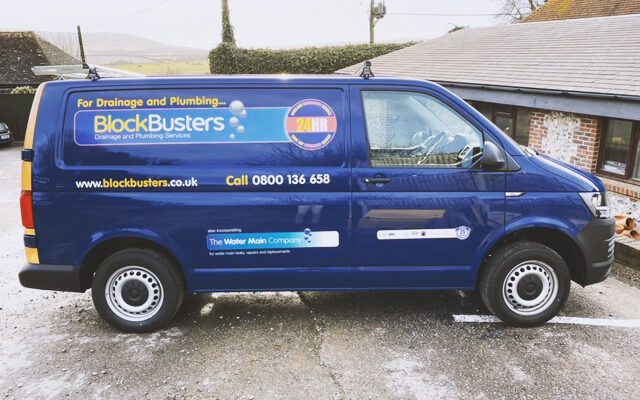 If you're looking for expert repairs for your drains in Horsham from a drainage company that gives first-rate fixes every time, get in touch with BlockBusters. We offer a comprehensive range of drainage services and are experienced in providing fast fixes that stand the test of time.
Whether you need drain clearance or drain unblocking, a comprehensive drain survey or full drain repairs, our drainage experts will get to the root of the problem and make sure it doesn't come back.
Call or email our team today to find out how we can help you or to get specialist advice on any drainage issue.
Contact the team
Almost 100%
of estimates
are accurate
Established
for over
30 years
Contact the team
We don't often think about the drains in and around our homes until they become blocked and we need drain clearance services. Unfortunately, when we do have blocked drains the first time we think about our drains is in a potential emergency situation, with waste water backing up into our home or garden. Luckily we have a team of emergency plumbers on standby and ready to help.
We know that plumbing and drainage issues always happen at the most inconvenient time – mainly because there is no convenient time to have blocked drains! Our emergency 24-hour callout is only ever a phone call away and our local team of emergency plumbers will be on hand quickly to help with drain clearance and drain repairs.
We provide free, no obligation quotes for work, and pride ourselves on our estimates being correct in 99% of cases. We won't sting you with hidden charges and will always be transparent and honest in our work and charging structure.
For blocked drains in Horsham, call Blockbusters today on 0800 068 9282