For blocked drains or emergency plumbing in East Sussex and surrounding areas, BlockBusters can flush out the problem: 01273 936610 or 0800 136 658
Blocked Drains in Hastings ‒ Professional and Efficient Service for Property
Here at BlockBusters, we'll be ready and waiting to take care of your blocked drains in Hastings whenever you need us most. Whether it's a simple drain cleaning, a more powerful and specialist drain jetting, or something else that'll get the job done most effectively, we'll have the solution that sees your home or business back to normal in no time at all.
You'll even receive a number of benefits with our services:
Access to a local team with over 30 years of plumbing and drainage experience
24/7 emergency support, 7 days a week
Expert personnel who can solve problems quickly using the best fixes available
No call-out charges
We're confident that we can manage any blocked drain on your property, so please don't hesitate to get in touch when you need a pipe cleaned and cleared out. Our drain cleaning and clearing services will see any stubborn blockages gone before you know it, at a price that will always stay friendly to your budget.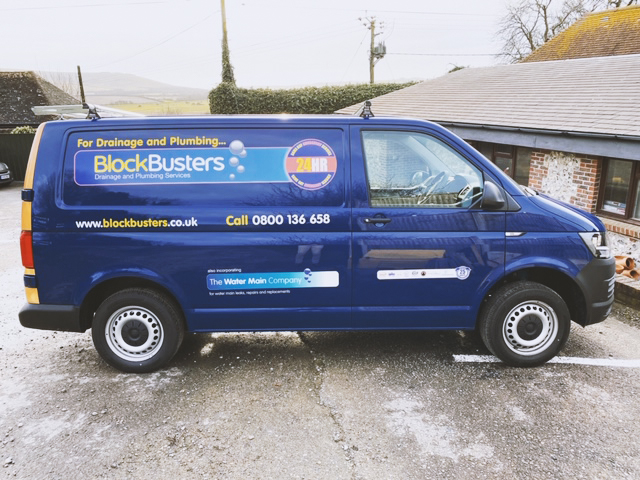 Choosing Us for Your Blocked Drains in Hastings
You can expect a variety of specialist knowledge and skills from our engineers when you call to book our services for your blocked drains in Hastings. As such, you can also feel confident knowing that you've hired a reliable, friendly team that's dedicated to getting the best possible results for your plumbing system.
We offer a selection of services for drains in Hastings, including:
Drain unblocking
Drain cleaning and clearance
Drain jetting
Drain repairs
Septic tank emptying
CCTV drain surveys
CCTV Drain Surveys in Hastings
We might go through with this service if we need a fast, efficient, and non-intrusive way of seeing inside your drains without digging them up.
When blockages and other problems occur, there is a chance that the issue itself will be located underground, so we'll use a winch and cable on a reel with attached CCTV equipment to get footage of the inside of your drains. This lets us quickly find the cause of the problem, so we can work out a solution to get it fixed or cleared out.
Stopping Your Drains from Becoming Blocked Up
There are a few things you can do around your home to keep your drains from becoming blocked up before you realise. To keep the stress of a plumbing problem at bay in your home or business in Hastings, you might try some of these things:
Regular drain cleaning and clearance: this is especially important for outside drains, as they can easily become blocked up with leaves and silt. By cleaning them out on a regular basis, you're more likely to save yourself problems further down the road.
Being careful with what you flush: by making sure that only toilet paper goes down the toilet, you'll be helping to keep your system free of blockages. Sanitary pads, wet wipes, nappies, and other hygiene items can all clog up a drainage system, so these should go in the bin.
Using strainers: by catching food waste in your kitchen sink and hair in your shower or bath, you'll be making sure there's less debris going down the sink to clog it up. This can all then be put in the bin.
Contact Us to Clear Your Blocked Drains in Hastings
If you've been having problems with a blocked drain somewhere around your property in Hastings, contact our engineers here at BlockBusters. We're on call 24 hours a day to take care of any drain that's causing you stress, whether you've got a clog in your sink, shower, or toilet to contend with.
We've also got the skill and experience necessary to get your drains flowing just as they should in no time at all, so don't hesitate to call us when it looks like you might be stuck.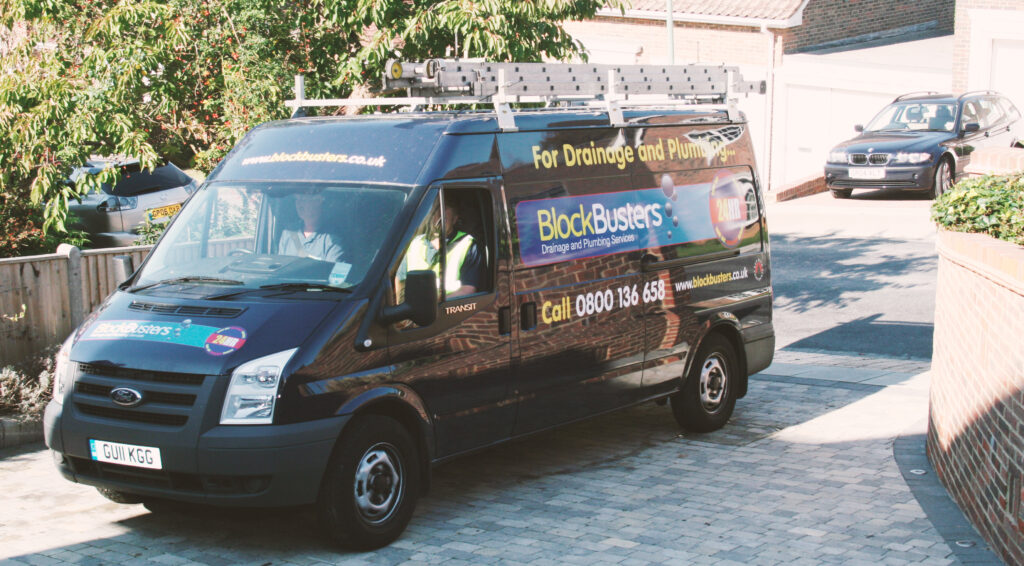 FAQs
Why do my drains keep blocking up?
If your drains keep getting blocked up, no matter how many times you try to unclog them, there's a chance that you are not clearing the full blockage out each time and the problem is building back up again by itself.
If this is the case, anytime something goes down the drain that isn't water, it has the potential to block the pipe back up. If it happens enough, it will. This is why it's best to make sure the pipe is cleaned out and cleared entirely the first time ‒ drain cleaning and unblocking services should see your drains kept free from debris for a long time to come.
Who is responsible for blocked or burst water mains?
You'll only be responsible for drains and pipes that are found inside your property boundary. As water mains are outside the property boundary, usually under the main road, it will always be up to your local water company to make sure blocked water mains get unclogged and burst water mains get repaired.
To tell if the problem is happening on your property or if it's coming from the water main itself, you should ask your neighbours if they are experiencing any problems with water in their homes. You might also spot flooding around your property's boundary, which should give you a good indication.
It's especially helpful to notice the latter if you don't share a pipe with neighbouring properties, as it might be the only sign of a burst water main other than low water pressure in your home or business. This saves you time and money having the pipes checked in the interior of your property.
Contact the team