For blocked drains in Epsom, come to Blockbusters.
Epsom Emergency Plumber & Drainage Services for Blocked Drain Problems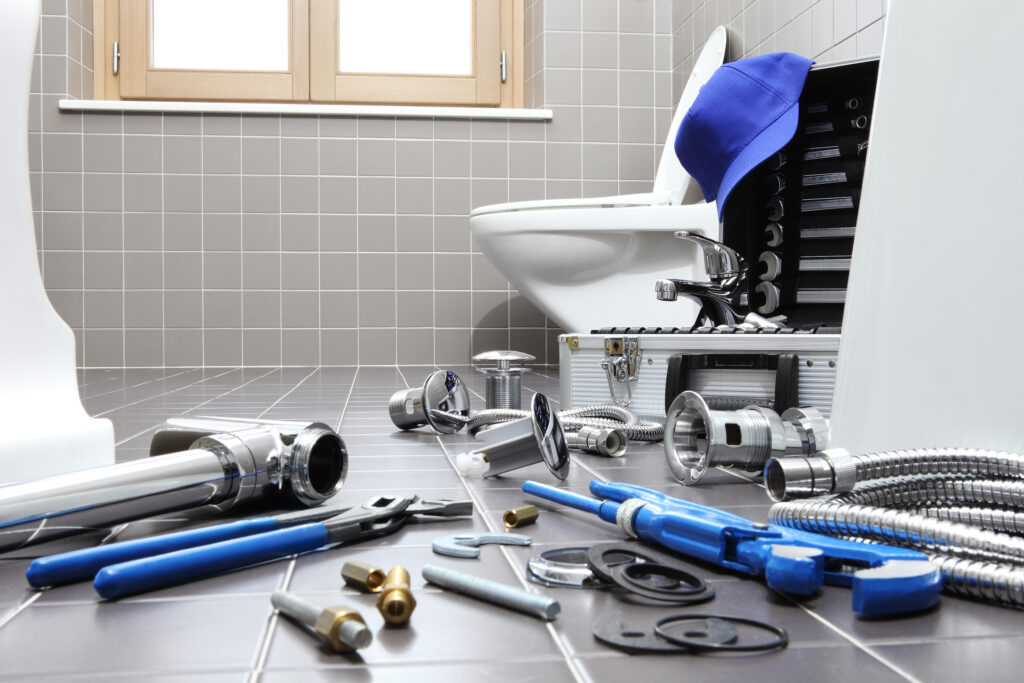 If you need an emergency plumber in Epsom, we operate a professional service 24 hours a day, 7 days a week, 365 days a year. We have decades of experience in providing swift and efficient emergency plumbing and draining solutions across Epsom and Surrey.
We do not charge for call-outs and can give no-obligation quotes on required repairs. We cover both residential and commercial drainage and plumbing emergencies. If you have a drainage or plumbing emergency, contact us now for a same-day call-out from a professional emergency plumber in Epsom.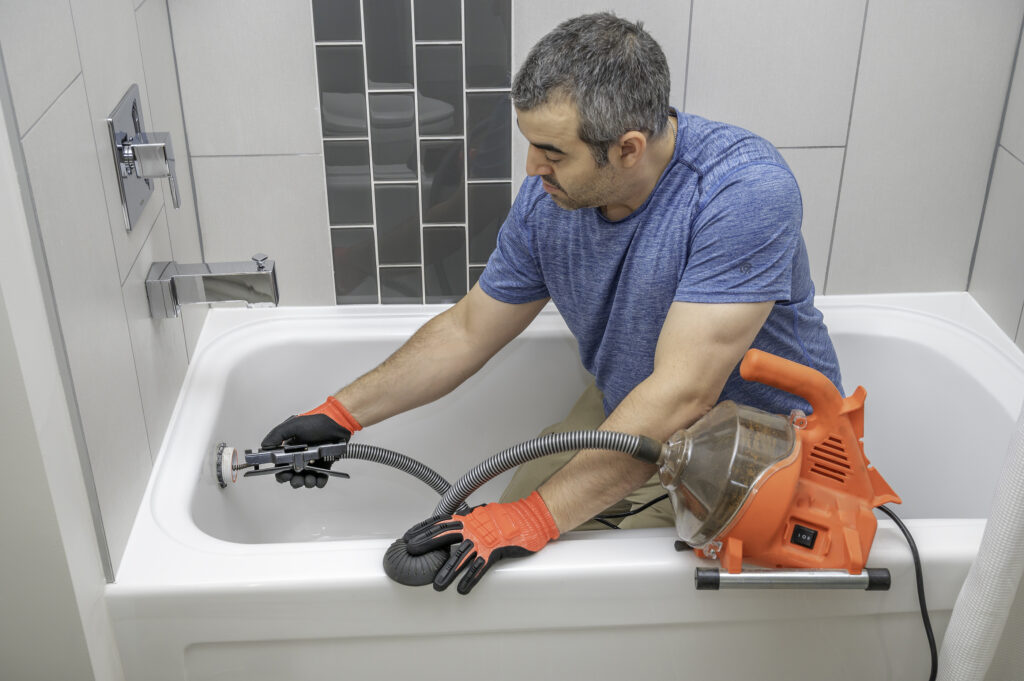 Plumbing Emergencies We Cover
We have over 30 years of specialist experience fixing all manner of drainage problems and plumbing emergencies. Amongst a host of other drainage services, we can attend your property and provide the following emergency fixes:
Burst pipes
Frozen pipes
Leaking pipes
Blocked pipes
Blocked drains
Blocked soakaways
Blocked septic tanks
Backed-up sewage
Broken Saniflo toilets
Broken boiler
Broken central heating
Flooding
Don't wait to get your plumbing emergency sorted.
How Quickly Can We Fix Your Plumbing Emergency?
We are able to closely monitor traffic and each van's whereabouts with advanced GPS systems in our office. This means we can assign an emergency plumber to your property in Epsom as quickly as possible and let you know how long they will be.
Every call-out is same-day and our emergency engineers will aim to get to you within the hour.
Why We're the Best at What We Do
We are one of the most trusted drainage companies in the South-East because of our exceptional customer service and our efficient, expert repairs. All of our vans are fitted with advanced equipment enabling us to get to the bottom of your drainage or plumbing problem and make sure it's gone for good.
All of our drainage engineers are highly trained in the most up-to-date methods. Our methods are industry-standard and always cost-effective. We know how stressful a plumbing emergency can be, so we make it our mission to get you back up and running as soon as possible. And, where possible, we do this in the least disruptive way we can. We always strive to avoid messy excavation work – read about our CCTV drain surveys below.
Get a plumbing service you can rely on from a Trading Standards-approved drainage company with decades of experience. Call now.
Other Drainage Services We Offer in Epsom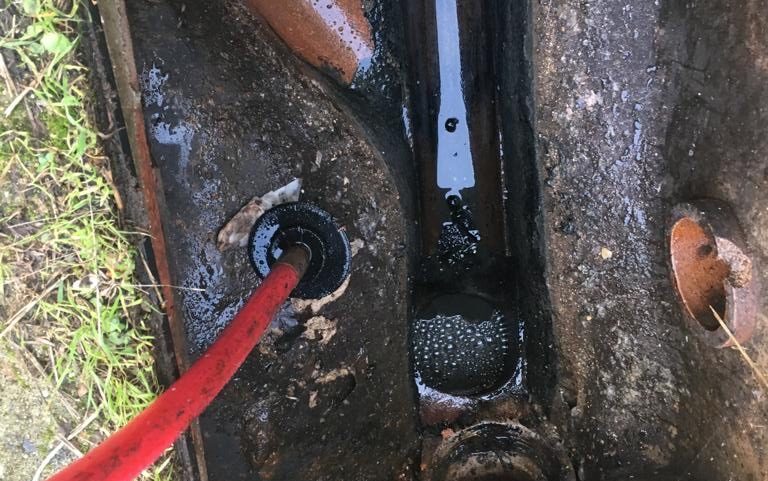 If you find that you have recurring drainage and plumbing emergencies, like blocked drains or leaking pipes, it could be indicative of more extensive problems in your drainage systems. Here's how we can help.
CCTV Drain Surveys
A CCTV drain survey is the best way to get a full picture of the whole of your drainage system. One of our drainage engineers will push a tiny, high-tech camera through your pipes. The LEDs on the camera and the slow push ensures we get a clear picture of your pipes.
This service allows us to identify any problems with your plumbing system so we know exactly how to fix them – or how to prevent small issues from becoming plumbing emergencies.
We offer this service free of charge and any repair quotes we provide are completely no obligation. We can also provide a DVD of the footage to give to your insurance company if you need to make a claim.
Drain Unblocking and Drain Cleaning
Our drain unblocking services are second-to-none. We use high-pressure water jets capable of clearing even the most stubborn blockages and debris.
When you've got a blocked drain that's causing you big problems, don't rely on household methods that often fail to get to the root of the problem. If you don't fix a blocked drain properly, it'll keep coming back and cause plumbing emergencies to occur.
Drain Repairs
Sometimes your drain will have a serious problem that needs a serious fix. We are experts in drain repairs and drain lining. As often as possible, we will work to fix drains and pipes without having to undergo disruptive excavation work.
We can offer patch lining, Brawloliner and pitch fibre pipe repairs. These are all cost-effective methods of carrying out repair work that doesn't need digging. If digging is required, however, this is something we are equipped to do.
Just get in touch with our team to learn more.
---
Get Your Plumbing Emergency in Epsom Fixed Now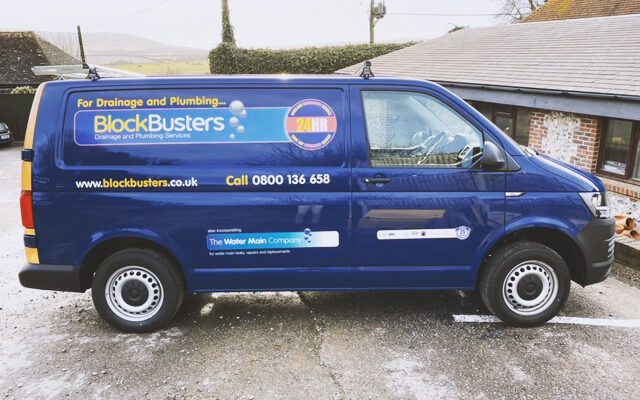 When it comes to Epsom emergency plumbers, BlockBusters are the sensible choice. We give first-rate fixes with a fast and efficient service you can rely on in your time of need.
Whether you have a plumbing emergency or a recurring drainage problem, we are equipped to deal with it all. Don't delay getting in touch with an expert today to flush away your drainage woes.
Contact the team
Almost 100%
of estimates
are accurate
Established
for over
30 years
Contact the team
We don't often think about the drains in and around our homes until they become blocked and we need drain clearance services. Unfortunately, when we do have blocked drains the first time we think about our drains is in a potential emergency situation, with waste water backing up into our home or garden. Luckily we have a team of emergency plumbers on standby and ready to help.
We know that plumbing and drainage issues always happen at the most inconvenient time – mainly because there is no convenient time to have blocked drains! Our emergency 24-hour callout is only ever a phone call away and our local team of emergency plumbers will be on hand quickly to help with drain clearance and drain repairs.
We provide free, no obligation quotes for work, and pride ourselves on our estimates being correct in 99% of cases. We won't sting you with hidden charges and will always be transparent and honest in our work and charging structure.
For blocked drains in Epsom, call Blockbusters today on 0800 068 9282