For blocked drains or emergency plumbing in Brighton and Hove, BN1 and surrounding areas, BlockBusters can flush out the problem: 01273 936610 or 0800 136 658
Solving Complex, Multi-Property Drainage Problems in Eastbourne
Is your Eastbourne neighbourhood plagued by recurring drainage issues that impact the whole community? As drainage specialists serving Eastbourne for over 30 years, we have the expertise to thoroughly inspect your neighbourhood's drainage system, pinpoint the source of any blockages, and implement proven solutions to stop drain problems from spreading and restore proper drainage for all properties.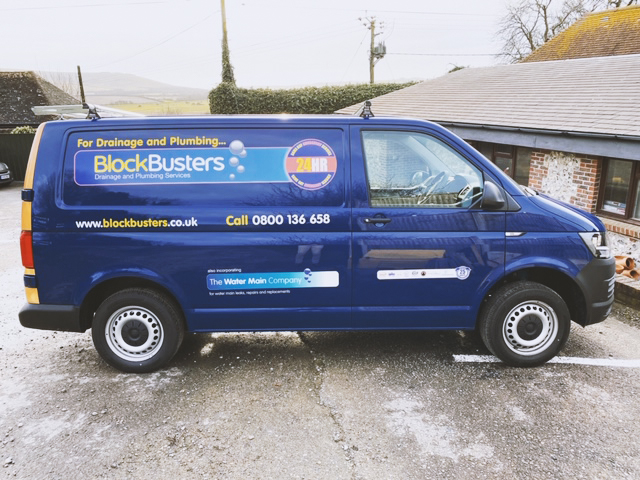 Blocked Drains Can Affect Multiple Properties
Left untreated, blocked drains affecting multiple properties can quickly escalate into major problems in your neighbourhood. Lingering sewage backups increase the risk of contamination and disease spreading from house to house. Overflowing wastewater can cause structural damage as well if left to seep into foundations over time.
Blocked drains also frequently lead to foul odours permeating throughout the community and unhealthy sewer gases entering homes, and rodents and pests are often attracted to areas with poor drainage. Property values may start to decline if persistent plumbing issues go unresolved. Worst of all, any damages to shared drainage lines and the cost of excavations falls upon all the homeowners if problems are left to deteriorate.
Take a proactive approach and contact the experts at BlockBusters before small drain blockages turn into expensive repairs impacting your entire neighbourhood.
Comprehensive Drain Services for Your Community
At BlockBusters, we utilise state-of-the-art equipment and proven methods to thoroughly resolve multi-property drain blockages:
Inspection – Our team will conduct a complete inspection of your neighbourhood's drainage system using CCTV cameras to pinpoint the exact locations of any obstructions impacting shared sewer lines.
High-powered jetting – We use commercial-grade water jetting to blast away tough blockages like tree roots, grease buildup, and hardened debris that are clogging pipes.
Pipe repair – CCTV cameras enable us to identify any damaged or broken pipes needing repair. We can then trenchless reline ageing sewer lines to prevent future collapses.
Preventative maintenance – We implement customised maintenance plans to help stop drain obstructions from recurring and keep your drainage system clear.
Comprehensive solutions – Our full range of services addresses all common causes of neighbourhood drain blockages for complete plumbing repairs.
With BlockBusters' tailored solutions, your community can enjoy reliable drainage, improved property values, and peace of mind knowing your sewer system is well-maintained.
Signs Your Neighbourhood Has Blocked Drains
When drain blockages start impacting multiple homes in your Eastbourne neighbourhood, the signs are apparent. Slow-draining or completely clogged sinks and toilets in several houses may indicate fat, grease, or foreign objects accumulating in shared sewer lines.
Foul odours emanating from various homes or grates along the street point to a buildup of sewage gases that can't escape through blocked pipes. Backed-up sewage flooding up into the lowest-located bathrooms or basements of different houses signals excessive pressure in the neighbourhood's drainage system.
Heavy downpours that cause localised flooding on streets or lawns throughout the area could mean storm drains are obstructed as well. Don't wait for frustrating drainage issues to spread further and start compromising the integrity of your neighbourhood's plumbing infrastructure.
At the first signs of multi-property drain problems, take action before costly damages occur.
Drainage Solutions Tailored to Your Neighborhood
When drainage issues start impacting the whole neighbourhood, you need a plumbing company you can count on for comprehensive solutions. BlockBusters has built a reputation for unmatched expertise in tackling wide-scale, complex drain blockages in communities across Eastbourne.
24/7 Emergency Service
Our team is available 24/7 to respond urgently to multi-property plumbing emergencies. We know that when sewage is backing up into multiple homes, there's no time to wait for the problem to get worse.
Unmatched Expertise
Our engineers have decades of experience identifying and resolving the full range of neighbourhood drainage problems quickly and efficiently before costs escalate.
Advanced Technology
We utilise the most advanced technology like high-precision CCTV drain cameras to inspect your community's plumbing infrastructure and hydro jetting to clear even the toughest blockages clogging your shared sewer lines.
Don't Let Drain Blockages Divide Your Community
If frustrating, recurring drainage problems continue to drag down your Eastbourne neighbourhood, you need proven expertise and advanced technology to tackle the root causes and get your community's plumbing flowing freely again.0
Contact our friendly team at 0800 098 4688 today for a complimentary on-site consultation. We'll provide transparent, upfront pricing and customise a plan to resolve your neighbourhood's specific drainage issues for good.
Contact the team