For blocked drains or emergency plumbing in Brighton and Hove, BN1 and surrounding areas, BlockBusters can flush out the problem: 01273 936610 or 0800 136 658
Professional Septic Tank Installations, Maintenance and Repairs in Bromley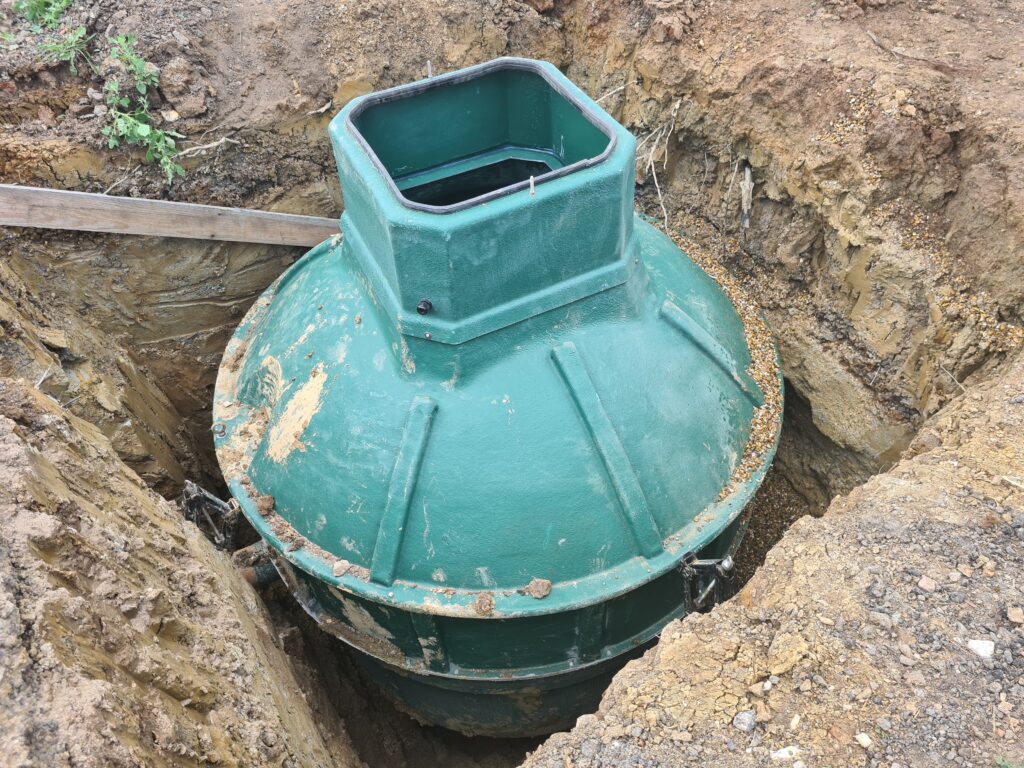 A septic tank is an underground sedimentation tank used for wastewater treatment through the process of biological waste decomposition and drainage. Septic tanks are required for properties that are not connected to a mains public sewer system and can put your property at risk of sewage backup and fines if not installed correctly.
If your septic tank does not meet regulations, your system will need to be repaired or replaced to avoid causing any issues to your property. Septic tanks require inspection every six months, particularly when there are multiple people in a single household. Attempting to repair a septic tank yourself can result in breaking general binding rules put in place by the government and can also be dangerous to yourself and your household.
Free Upgrades for Septic Tanks
"
Problem with your septic tank? Get it upgraded to a sewage treatment system – all for free! It's covered by insurers and can save you thousands, so contact us to find out more. BlockBusters offer a range of services from septic tank installation to maintenance and repair. Whether it be a commercial or domestic property that requires septic tank services, BlockBusters can provide you with a trustworthy service with very little disruption to your Bromley property.
If you are looking to get your septic tank inspected, repaired or a new one installed, our experts will be happy to exercise their 20 years of experience to provide you with the most reliable and professional services at a competitive price. Get in touch with our team today for all of your septic tank requirements.
With over 20 years of industry experience, our professional drainage engineers and septic tank experts at Blockbusters are able to provide the most efficient, cost-effective onsite septic tank inspections and installations in Brighton.
If you are looking for a minimally invasive and reliable installation of a septic tank for any commercial or domestic property in Brighton, speak to our engineers for repairs, replacements and installations today.
Services Available for Your Property in Bromley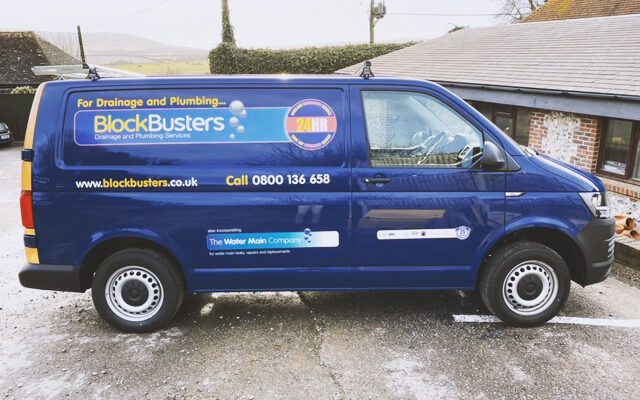 With expert installation and minimally invasive techniques, our high-quality septic tanks can be designed and constructed in a way that suits your space and property best. BlockBuster offers a range of services available for your septic tank in Bromley:
Cleaning and emptying of septic tanks
Free call-outs
Repair and maintenance of septic tanks
Septic tank surveys and inspections
Working across Bromley, we carry out full septic tank installations for domestic clients and homeowners and commercial businesses. Our team are available to visit your required site, carry out a survey and inspection and further explain the process and make personalised suggestions and recommendations for your septic tank.
Who Is Responsible for a Septic Tank System?
In terms of the physical installation and maintenance of your septic tank, it is highly recommended that the system is professionally installed. Taking the responsibility of installation into your own hands can prove extremely dangerous. In terms of legal accountability, once a septic tank is professionally installed, the operator of the system is responsible.
According to the UK government, you are the operator of a septic tank if the following apply:
You own the property that uses the system
You own a property that shares the septic tank system with other properties – each property owner is responsible
You have a written agreement with the property owner that states that you are responsible for the septic tank system
If you are unsure of any responsibilities regarding a septic tank, your national environment agency will be able to provide you with any answers.
How Does a Septic Tank Work?
Water from your bathroom, kitchen etc. will run through your main drainage pipe which inevitably leads to your septic tank.

Your septic tank will work underground to hold the wastewater. Within the holding time, the wastewater will be separated into solids, which will sink to the bottom and oil and greases which will float to the top.

The separated liquid wastewater will exit the tank through the outlet pipe into a drain field.

The soil will then accept the discharged wastewater and disperse it throughout the soil.

Once the water percolates into the soil, the harmful bacteria, viruses and nutrients will be naturally removed and your tank will be ready to accept more wastewater.
Your Septic Tank Installation in Bromley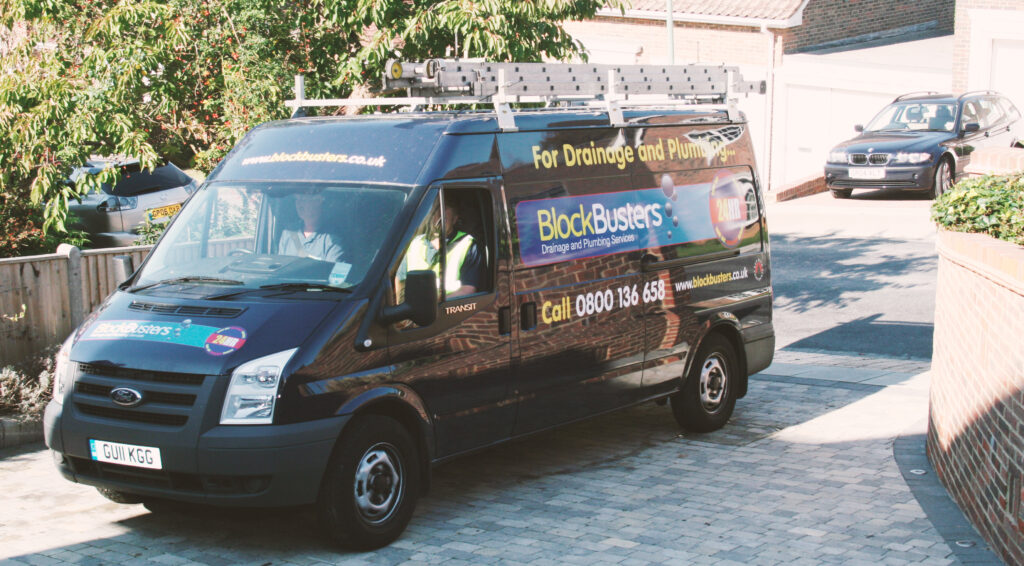 If you are in search of a new septic tank, or you are looking for maintenance and repair, BlockBusters have an exceptional team of expert professionals who offer all services throughout Bromley. With top-of-the-line methods and specialist labour, you can be sure that your septic tank is installed with competitive prices, minimal disruption and outstanding results.
BlockBusters are a trading standards-approved drainage and plumbing company, offering a range of professional services including drain unblocking, drain repairs, septic tank installations, CCTV drain surveys, sewer cleaning and more.
If you are in need of a septic tank installation, cleaning or repair in Bromley, do not hesitate to get in touch with our helpful team today.
Contact the team