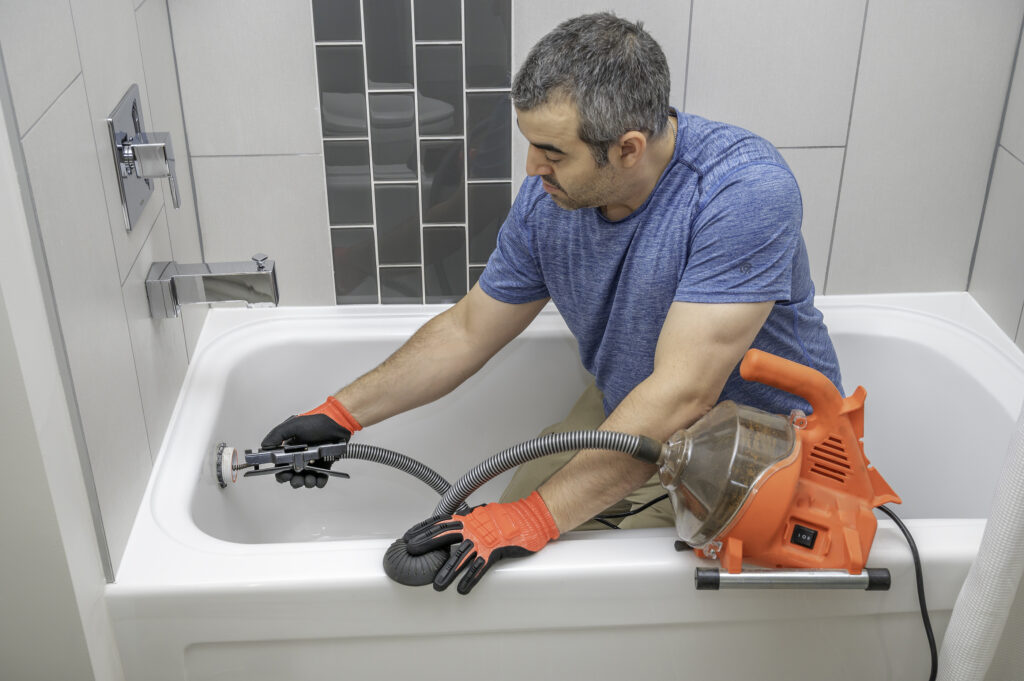 Plumbing and drainage is designed to go unnoticed and, for the most part, it remains so. That is until there is a problem – be it a puddle on the floor or wet patch on the ceiling, a rattling sound in the walls or a foul smell coming from the sink – only then do we notice the hidden and complex network running beneath our lives, and only then do we think to seek help.
Most of these issues we find ourselves faced with are time-sensitive. The longer they go untreated, the more damage is done and the more difficult (and expensive) the problem becomes to solve. We understand this need for fast efficiency, so we work to make sure to have emergency plumbers available in your area.
Our emergency plumbers and engineers have years of experience and work to an exceptionally high standard. We can provide gas-safe plumbing and drainage support 24 hours a day, 365 days a year, and our team will aim to see to all client requests same-day. If you are in need of emergency services now, get in touch and we can work to find a solution that suits your needs.
Reliable 24-Hour Emergency Plumbing Services
We offer a wide range of emergency plumbing and drainage services to our customers across the UK. No matter the problem we are facing, large or small, we will work with the same precision and care that we would to any emergency – because we class all plumbing and drainage failures as emergencies.
Our emergency plumbing and drainage services include:
Drain Unclogging: Using high-pressure water jets, we are able to clear all obstructions from blocked pipework and restore clear water flow, whilst preventing future build-ups by removing all 'snag points' for debris.
Commercial Plumbing: We offer a tailored service for commercial properties and retail establishments, with highly skilled emergency plumbers in place who can handle the immense scale of commercial networks and the complex blueprints and strict timeframes.
CCTV Drain Surveys: Using wires and winches we are able to lower our state-of-the-art CCTV equipment into the pipework and, using LED lights, gain valuable footage from inside the pipes to help us trace issues accurately and find just the right solution.
Preventative Drain Lining: Using our resin-based formulas, we are able to coat pipe inners and protect pipework from damage long-term, as well as negating the need for future replacements due to minor cracks.
Drain Installation and Insurance Advice: Without the crossing wires of middlemen, we are able to handle full drain installation from purchase to fitting, and then provide all customers with advice on future considerations and maintenance.
Irrigation System Installation: For those looking to maximise energy efficiency and opt for environmentally friendly plumbing, we can install irrigation systems onto your property that can repurpose wastewater and save on your water bill at the same time.
Septic Tank Clearance and Maintenance: All septic tanks need cleaning and clearing every so often, in order to maintain healthy working order, and we are able to handle everything for you and provide future maintenance so you never have to worry.
Saniflo Toilet Repairs and Servicing: Saniflo toilets are a brilliant alternative for those looking to install toilets in unconventional spaces, and we offer full repairs and servicing on all Saniflo toilets all year round.
Sewer Cleaning and Repair: You can leave the messy jobs to us, with our complete cleaning and repair coverage your sewage systems will remain obstruction-free and flowing correctly.
Water Leak Detection and Repair: Oftentimes, the telltale puddle is not the destination of a pipe leak, but using a range of high-tech equipment we are able to track and pinpoint the exact location of the damage and usually fix the issue without having to dig up groundwork and disrupt the flow of your home or business.
Soakaway Cleaning and Re-Excavating: Soakaways are holes filled with rocky debris, used to slow the flow of run-off and wastewater as it makes its way back into the earth, and we offer high-powered jet cleaning and, if necessary, entire re-excavation if the soakaway still fails to work properly post-clean.
Check out our detailed guide to the services available to both domestic and commercial properties
We Bring Gas-Safe Emergency Plumbing to You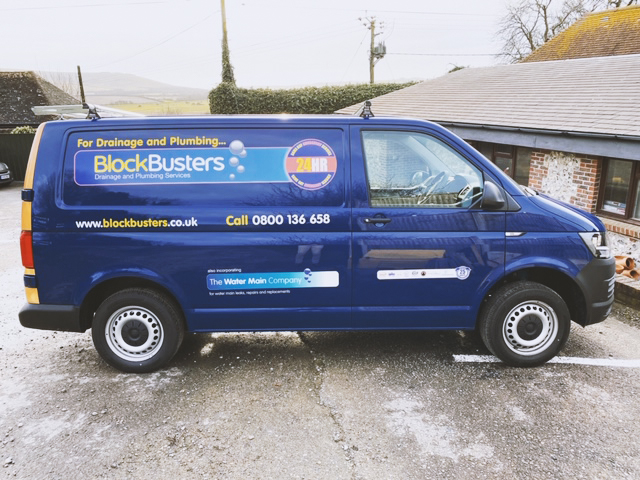 At BlockBusters, we aim to make our emergency plumbing services accessible to as many people as possible. With skilled professionals stationed in as many locations as possible, we are able to guarantee same-day service for more people and 24/7 availability. You can always rely on us to be there when you need us, no matter where you are based.
Currently, we offer services to all those in East Sussex, West Sussex, Surrey, Hampshire, Kent, South London, and all surrounding areas.
How to Find a Local and Affordable Emergency Plumber
With our high standard of customer service and a vast array of support options, we stand as a solid and reliable choice of emergency plumbing and drainage support for times of need. The best way to find out whether you fall within our inclusive catchment areas is to call us – our team will be more than happy to help and, if we are unable to help, find alternative solutions for you.
Contact the team