Blockbusters offers expert drain jetting services across the South of the UK. We're available for emergency drain jetting 24 hours a day, 365 days a year to deal with any kind of unexpected blocked drains with our state-of-the-art drain jetting equipment.
Our highly qualified drain jetting technicians regularly provide these services to commercial and domestic properties across the South of England. From waste pipes to blocked drains, high-pressure water jetting works to break up tough and stubborn blockages within your drains – helping to get them flowing efficiently once again.
Do you need the services of our drain jetting experts? We're on call 24 hours a day without call-out charges. As the South's most reliable drain jetting company, we make it our mission to be with you in under an hour with all the required tools and drain jetting equipment to diagnose and solve the problem at hand.
How Can Blockbusters Drain Jetting Services Help?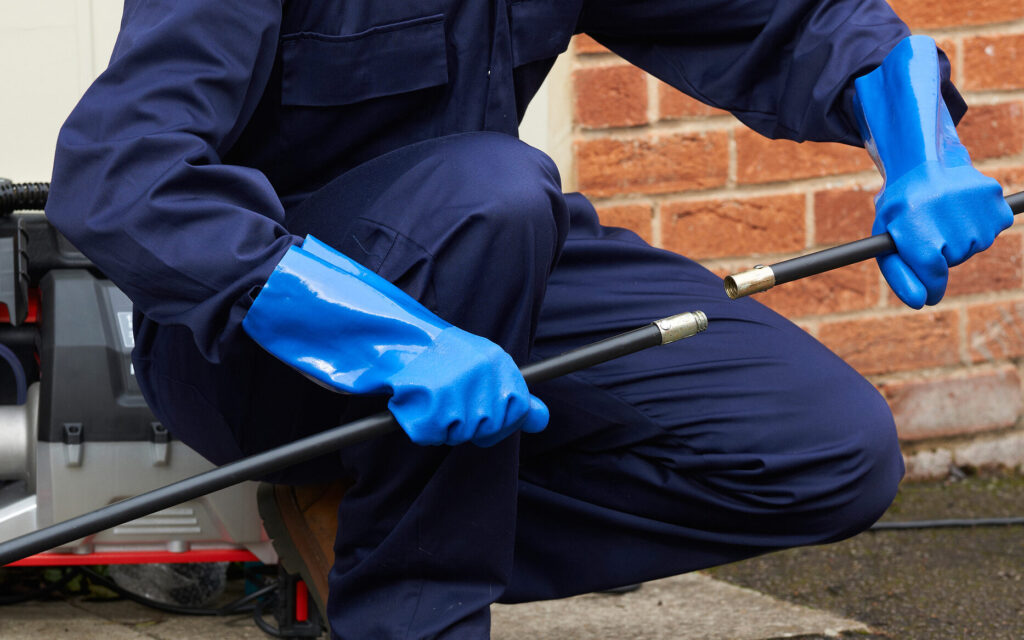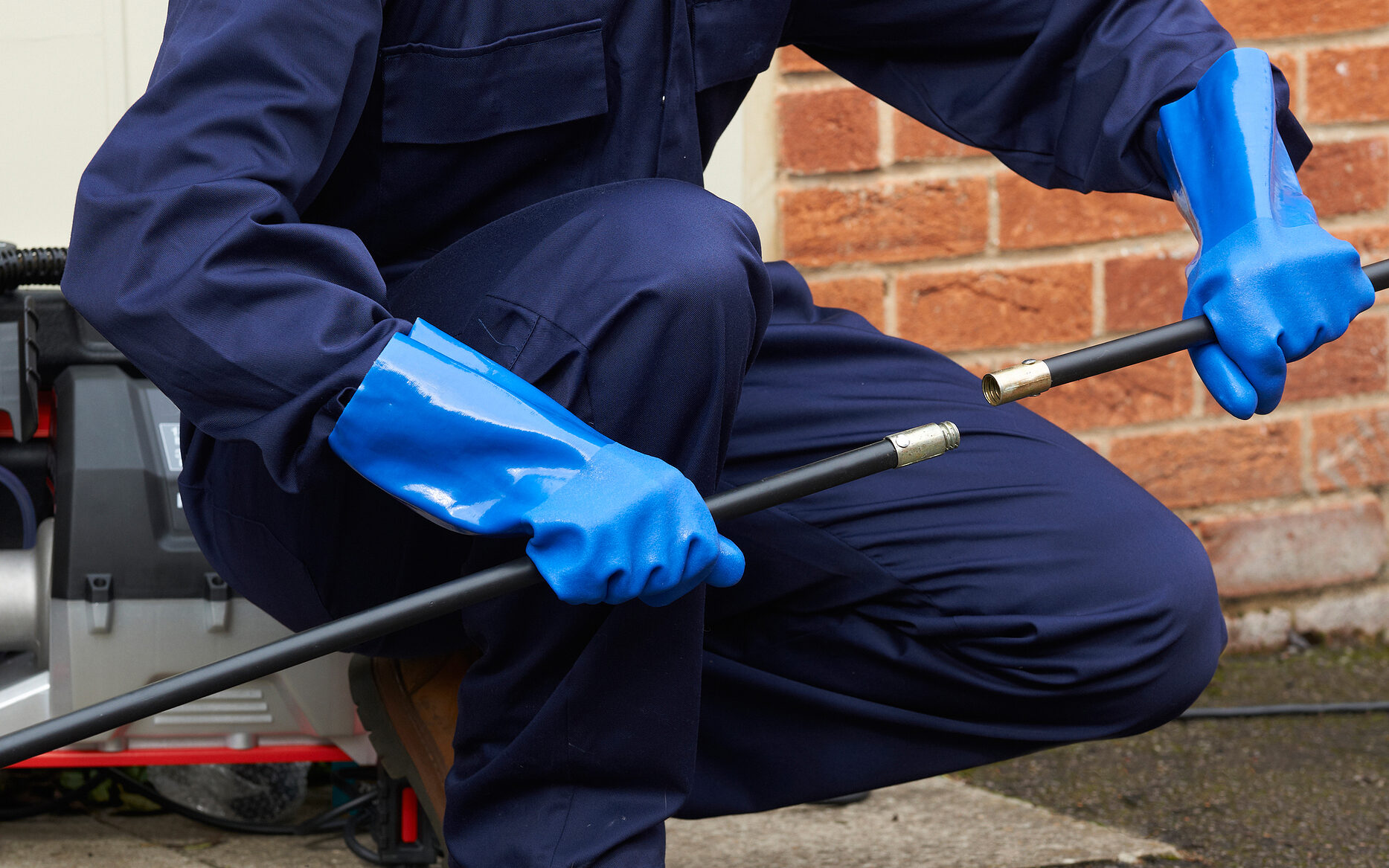 Our team uses the very latest jet and water vacuum technology to effectively remove the buildup of grease, limescale, sand, and other organic material from your drainage system. We're able to cover even the most remote areas of the South – using high-pressure hoses that are able to reach 100 metres (330 feet) in length to reach even the most difficult to reach drainage systems.
Drain Jetting
An effective method of cleaning your drains, drain jetting can be used to clear blockages in even the most out-of-reach places. Our flexible drain jetting nozzles can navigate sharp bends and shoot high-pressure blasts of water to destroy blockages and remove them from the drainage system; enabling your drains to run efficiently once again.
Clearing your Drains
Whether the drain blockage is caused by grease, fat, limescale, or unflushable items, jetting drains will help to effectively clear almost any kind of blockage. Additionally, tree roots permeating your drain pipes are no match for high-pressure drain jetting, as these powerful streams of water can easily blast through many kinds of matter that become lodged within your drains.
Jetting Drains Safely and Effectively
Our team of expert jet wash drain unblockers is fully committed to the protection and respect of your home and property. Whether you need us on a commercial or domestic property, we are fully trained in the use of their drain jetting machines – even going so far as to set up a safe perimeter during drain pipe jetting in order to adhere to our strict safety guidelines for the benefit of our clients and their properties.
Drain Repairing
If a drain jetting service isn't enough to clear the blockage within your drains, it may be possible that your actual drain pipe has collapsed. Did you know that the cost of accessing and repairing a collapsed drain pipe may be covered under your building's insurance? In this case, your engineer can explain how Blockbusters will be able to work directly with your insurance company to resolve your claim.
Additionally, can carry out the repair work whilst your claim is being processed, ensuring that you don't have to wait around for the claim to be solved in order to get the problem fixed.
What is Drain Jetting?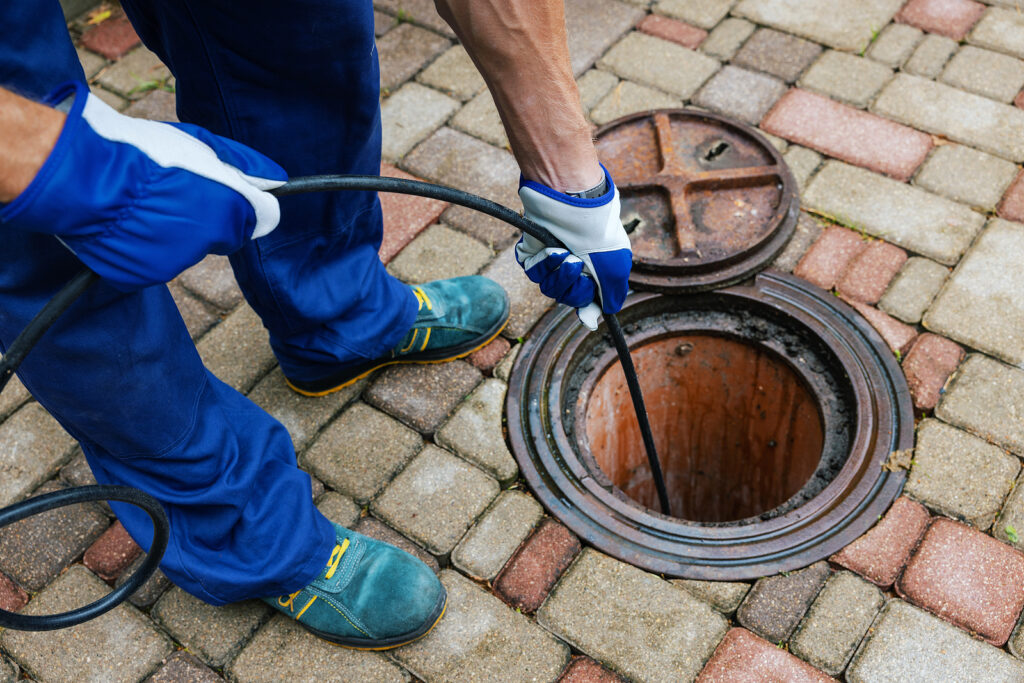 Also known as high-pressure water jetting, drain jetting is an effective and efficient method of clearing blocked drains. Drain jetting equipment works by pumping water through a high-pressure jetting hose in order to remove any large drain clogs and drain blockages. This method also cleans the drains in the process of unblocking.
Drain jetting is a fantastic solution for removing stubborn blockages, and the flexible drain jetting hoses in use by our drain jetting machines are able to easily navigate tight bends in your drain pipes – perfect for reaching harder-to-reach areas.
How Can I Tell If My Drains Are Blocked?
Unfortunately, drains do get blocked if you aren't looking after them properly. This means not having a sink trap in your sink, allowing FOG (fats, oils, grease) waste down your drains, and flushing non-flushable items down your toilet will all lead to a severe drain blockage.
Drains can also become blocked due to external factors, such as tree root ingress or damaged pipes.
So, what should you look out for to tell if your drain is blocked and in need of drain jetting? Signs include, but are not limited to:
Toilet water rising to the top, overflowing, or draining very slowly when flushed
Sinks and bathroom fixtures draining water away slowly
Foul smells coming from your drains or around your property
Gargling plugholes
High water levels or flooding around gullies or drain covers
Regular Drain Jetting Services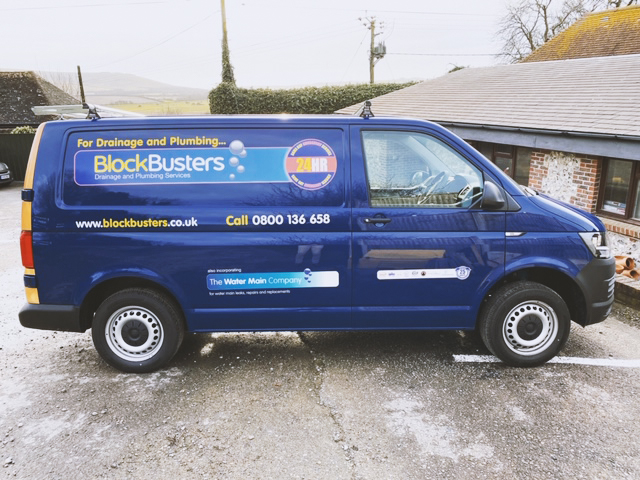 Blockbusters drain jetting services are available 24 hours a day, 365 days a year throughout the South of England. If you suddenly experience a drain blockage, our highly qualified drain jetting technicians are able to be with you in under an hour and solve the problem at hand.
From Dover to Falmouth and beyond, many of our clients choose to receive our comprehensive drain jetting services on a regular basis in order to ensure their drainage system remains in perfect condition throughout the year.
As the UK faces some pretty severe weather at times, neglecting your drains after a storm can see your drains blocked with a build-up of silt and debris which can be expensive to repair.
To speak to a member of staff about our drain jetting services, please do contact our team today.
---
Contact Blockbusters for Effective Drain Jetting Services
We specialise in expert fixes that you can rely on in your time of need. Whether you have a plumbing emergency or a drain blockage that requires expert drain jetting services, BlockBusters provide a professional, efficient service.
Call now for our drain jetting team to attend your property today.
---
FAQs
How much does drain jetting cost in the UK?
As drains come in a variety of shapes and sizes and face a huge range of problems from minor to severe, it can be difficult to determine direct drain jetting prices. Just know that, whatever the drain issue at hand may be, our fleet of vans is equipped with powerful drain jetting equipment that is designed to be able to make quick work of most blocked drain issues – ensuring that the cost incurred to you is minimal.
How does drain jetting work?
We often see people attempting to unblock drains themselves with the old boiling water, white vinegar, and baking soda remedy. While this can sometimes work, this solution is no match for a blockage on the larger side. 

When all else fails, we highly recommend calling in the Blockbusters team before the problem gets worse and more costly to fix. We will use flexible high-pressure water jets to target even the most difficult-to-reach places to dislodge and destroy items within your drains.
Contact the team