Here at BlockBusters we like to give back to the community when we can. As a company we support several local and national charities with regular donations, but we also like to hold fundraising events from time to time.
This Halloween we decided to host a Macmillan coffee morning. A valued member of our team is currently undergoing treatment for cancer, and this felt like a good way to stand in solidarity with them and show our support – plus, we all love cake!
Macmillan is a UK charity supporting people with cancer. This ranges from offering emotional support to providing help with financial issues. Macmillan estimates there are 2.5 million people living with cancer in the UK, and this is expected to rise to 4 million by 2030. Our dear friend and colleague is one of these, but for many of us he/she is not the only person we know or have known who has had to deal with this diagnosis. In fact, half of all people born after 1960 in the UK will be diagnosed with some form of cancer in their lifetime. This is one of those things that affects us all, so it seems that it's something we should all be aware of – and help to raise money for.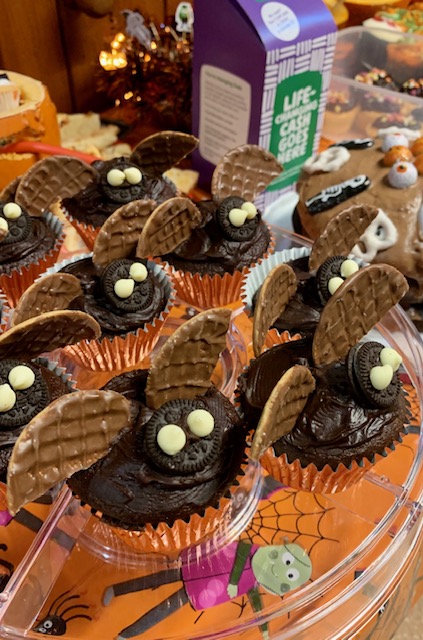 We had a great, spooky Halloween coffee morning and despite only having a small number of people in the office we raised £101 for Macmillan. The team made an amazing effort with a wide range of cakes and savouries… Now we know what brilliant bakers they all are, we'll have to get them cooking more often!
Contact the team