If you require one of our drainage services then call us free on 0800 0689282 or request a call back to get a no obligation quote. Read more about our domestic plumbing and drainage solutions and our commercial drainage and plumbing services.
We are offering a 10% discount on all emergency plumber requests which are submitted on the website. So if you have a plumbing emergency then fill in the form to get a quick call back, a plumber on the way to you and a 10% discount. If you need a 24 hour plumber call us on 0800 0689282 to get someone on the way to fixing your problem as quickly as possible.
Current Plumbing Special Offers
These are the special offers currently available from BlockBusters. They are running for a limited time so click through to find out more and request a call back so you don't miss out.
Coming up to Christmas we thought we would help out all the new house buyers in East and West Sussex by offering a new house buyers drain survey for a mere £95! Find out more and request a call back today.
Put your mind at ease with a free above-ground drain survey, and if it requires further investigation, its likely your drain insurance is included with your home insurance. If you aren't sure contact us and our team will be able to work everything out with you.
Follow us on Twitter and Like us on Facebook to be the first to know about our latest special offers and home maintenance deals.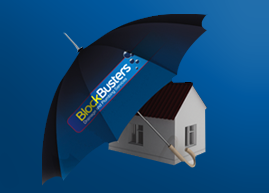 Contact the team