Our Septic Tank Division comprises of an expert team who have exceptional knowledge in the emptying, repair and replacement of septic tanks.
The Septic Tank Division cover all areas of East Sussex, West Sussex, Kent, Surrey and Hampshire.
We can empty your septic tank for as little as £90* Fixed Price!
Give our Septic Tank Division a call on 0800 136 658
How often should my septic tank be emptied?
Septic tanks can build up sludge which settles at the bottom of the tank which can cause issues, so needs to be removed regularly.
If a septic tank becomes too full this can cause problems such as the plumbing and appliances within your property work less efficiently.
In terms of how often your septic tank should be emptied will depend on several factors such as:
The size of the tank
The number of people within the property
Your water usage
The tank's age and general condition
So we recommend emptying your tank on a regular basis.
For advice call our expert Septic Tank Division on 0800 136 658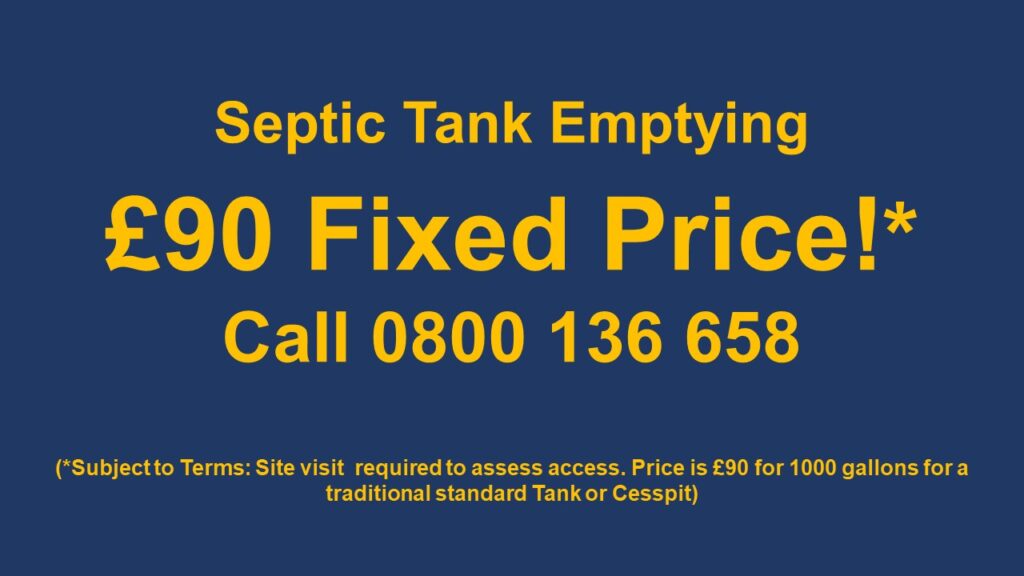 What are the main septic tank regulations?
The Environment Agency set out that septic tanks and cesspits must meet:
No foul water to discharge to ditch or ground surface from septic tanks
Septic tanks must have T pipes in place to avoid sewerage contamination
All septic tanks must be registered with the Environment Agency
Any damage to the existing septic tank itself would require a new tank to ensure it complies
All septic tanks must be within 30 metres of a hard-standing area
If a public sewer is within 30 metres of the property and the existing septic tank does not comply, the drainage must be diverted to the sewer system
What happens if my septic tank doesn't comply?
Enforcement notices will be issued by the Environment Agency which can result in fines up to £150,000.
Full details can be found on the government website or give us a call on 0800 136 658 to discuss any concerns you may have.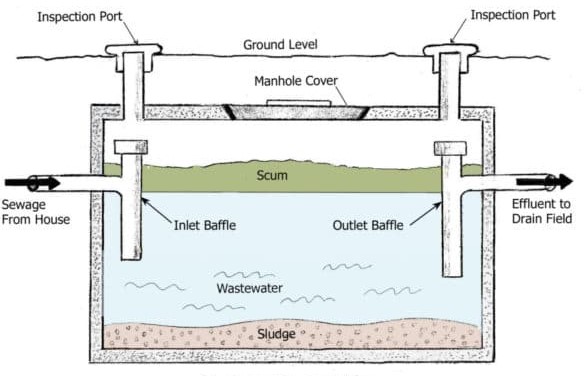 For further information, call the BlockBusters Septic Tank Division on 0800 136 658
*Subject to Terms: Site visit  required to assess access. Price is £90 for 1000 gallons for a traditional standard Tank or Cesspit
Contact the team