For blocked drains in Worthing, call BlockBusters.
Blocked Drains in Worthing – All Services Covered
In business for over 25 years, BlockBusters is your local drainage experts in Worthing. Our experienced and well trained engineers are here to help with all of your plumbing problems, no matter how big or small.
With over 30 years experience in the drainage industry, you can rest assured that we will be able to provide swift solutions to any blockage issue in Worthing. Our drainage engineers come equipped with the tools to fix all kinds of blocked drains in Worthing. Whether you're having trouble with a blocked sink or toilet at home, to a burst pipe causing flooding and damp problems, we're here to help.
Our main drain unblocking benefits in May include:
Access to a team with over 30 years of local experience
24/7 emergency support, 7 days a week in Worthing
No call out charges
Equipped to deal with all sorts of drain blockages
Blocked drains can be a real pain; the bad smell is the least of your concerns when faced with the prospect of waste water flooding in and around your home. Here at BlockBusters we understand that unblocking your drains and getting back to normal is your number one priority, so we make it ours as well.
We aim to get your drains cleared quickly and efficiently, with minimal upheaval. Our team of emergency plumbers in Worthing are always on hand to help with drain clearance and drain repair using specialist equipment and drawing on years of experience and expert training.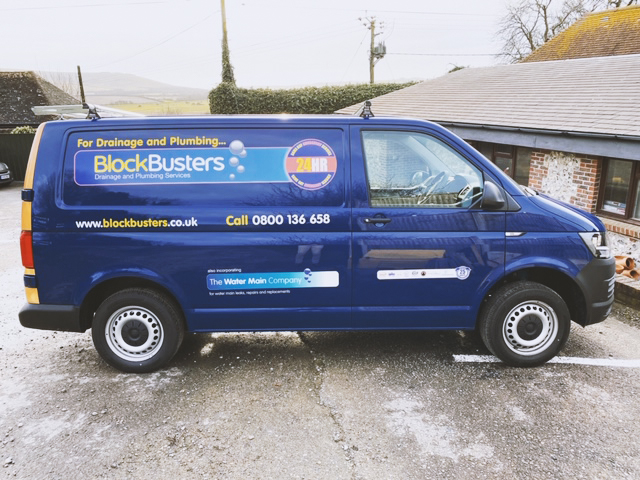 Drain Unblocking Benefits With BlockBusters
Alongside our many years of experience in the drainage industry, our team brings the knowledge and tools to perform a range of services dedicated to fixing blocked drains in Worthing.
We offer all drain unblocking services in Worthing, including:
Septic Tank Emptying
Septic tank emptying is a task that should only be performed by qualified drainage engineers. This is a very taxing and dangerous job in the hands of an untrained person. BlockBusters engineers can clean your septic tank once a year (recommended) and emptied every 3 – 5 years.
Drain Cleaning
All drains require routine cleaning to ensure there is no risk of blockage build-up. It's good practice to have your drains cleaned once a year to make sure your drains remain in good condition. Drain cleaning is often done alongside drain repairs and/or unblocking to ensure your system is running as it should. We use a number of techniques to achieve this, including chemical cleaners and drain jetting.
Drain Repairs
Sometimes blockages can cause bursts in pipes which will require repairing. Our team comes equipped to handle most drain repair jobs and use CCTV drain cameras to identify the area that needs repairing without having to dig up large parts of your home or commercial property.
CCTV Drain Surveys –
As briefly mentioned, CCTV drain surveys allow us to identify problems in your pipes without having to turf up much of your flooring. The cameras are thin, wire-like objects that are placed into your drains and pushed through to locate problems or just for a general survey. If you would like to book a drain survey for your property in Worthing, please don't hesitate to get in touch with our team today.
No hidden charges – free quotations – no call-out charge
We provide free quotations with no obligation, and our estimates are correct in 99% of cases. We are committed to providing transparent invoices with no hidden charges so you can rely on having a great job done at a low cost.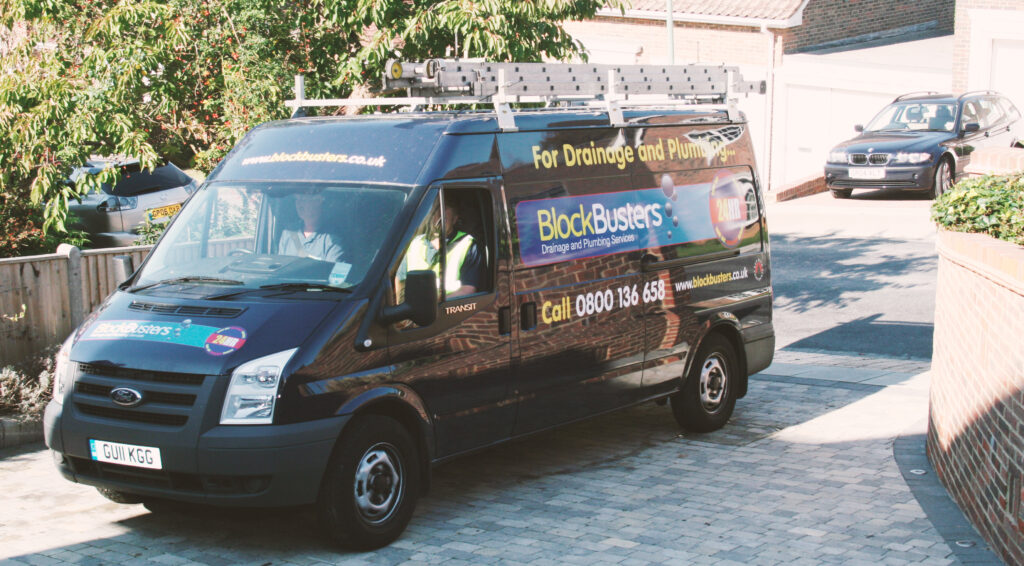 What Happens if I Leave Blocked Drains?
Failing to fix or address a blocked drain problem can cause the blockage to become worse and even lead to burst pipes and flooding in severe cases. Don't try to unblock the blockage yourself if routine plunging did not work. Instead, call BlockBusters for safe and swift drain unblocking in Worthing.
Call BlockBusters for a blocked toilet in Worthing today
We know how inconvenient and stressful it is to have blocked drains; it's not the sort of thing that can wait until normal office hours, which is why we have a 24-hour call-out service. One of our emergency plumbers in Worthing can be with you quickly to get your drains working properly.
Contact the team
Almost 100%
of estimates
are accurate
Established
for over
30 years
Contact the team
We don't often think about the drains in and around our homes until they become blocked and we need drain clearance services. Unfortunately, when we do have blocked drains the first time we think about our drains is in a potential emergency situation, with waste water backing up into our home or garden. Luckily we have a team of emergency plumbers on standby and ready to help.
We know that plumbing and drainage issues always happen at the most inconvenient time – mainly because there is no convenient time to have blocked drains! Our emergency 24-hour callout is only ever a phone call away and our local team of emergency plumbers will be on hand quickly to help with drain clearance and drain repairs.
We provide free, no obligation quotes for work, and pride ourselves on our estimates being correct in 99% of cases. We won't sting you with hidden charges and will always be transparent and honest in our work and charging structure.
For blocked drains in Worthing, call Blockbusters today on 0800 068 9282