Septic Tanks in West Sussex – Emptying, Maintenance & Installation
Our experienced drainage engineers provide fast, affordable and efficient septic tank solutions across West Sussex. From Chichester to East Grinstead, we offer septic tank emptying, installation and repairs for both domestic and commercial properties. Ensuring your septic tank is well maintained and works in accordance with the General Binding Rules is crucial for both the safety of you and others as well as remaining within the law.
When you contact BlockBusters, you can expect the following services with regards to septic tanks in West Sussex:
Emergency call outs in the event of leaks, sewer overflow and more
Septic tank emptying
The professional installation of septic tanks
Emptying septic tanks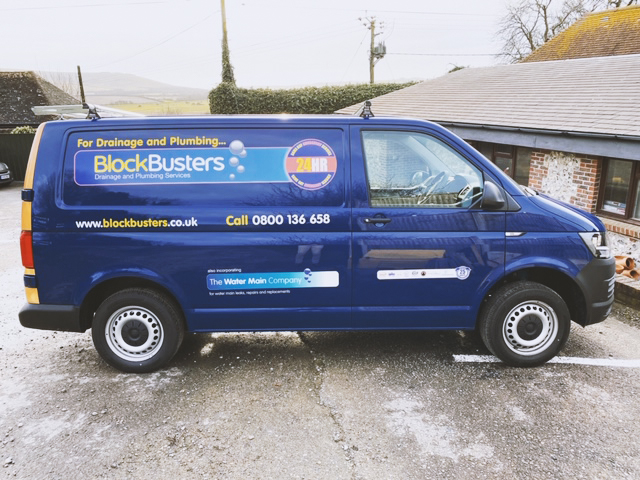 All services we provide for septic tanks in West Sussex are in accordance with the General Binding Rules, so you can rest assured your septic tank is safe and law-abiding. Under no circumstances should you ever attempt to repair, clean or install your own septic tank. This can be a dangerous job to undertake and should only be carried out by trained and experienced drainage professionals at BlockBusters.,
Our Main Septic Tank Services in West Sussex
We offer all septic tank services for commercial and domestic properties across West Sussex. This includes the following:
Septic Tank Emptying
Septic tank emptying is a routine service that involves emptying your septic tank before it becomes full and at risk of overflowing onto your land. The process is usually swift and non-invasive because septic tanks are positioned 30m (max) away from the property. It's recommended that you have your septic tank emptied once a year, but this may be required more often depending on the number of people in your home. Septic tank emptying is a laborious job that should only be undertaken by qualified drainage engineers. Do not attempt to empty your septic tank yourself.
Common signs your septic tank may require emptying include:
Your appliances (including toilets, showers and washing machines) are draining slowly
You notice pooling water around the tank and drain field
Bad smells emanating from your septic tank
Sewer has spilled over onto your land
You have not had your septic tank emptied in over a year
Septic Tank Servicing in West Sussex
All septic tanks in West Sussex require routine maintenance and servicing at some point. This ensures that your septic tank is working correctly and continues to adhere to the General Binding Rules. However, you may notice early signs that your septic tank is in need of a service, which may include some of the points mentioned earlier (overflow, bad smells, leaks etc).
Some of the core services we offer with routine septic tank servicing includes:
Septic tank pumping
Water jetting to clean and clear the tank
Employing bacterial additives
Installing an effluent filter (if yours is not working properly)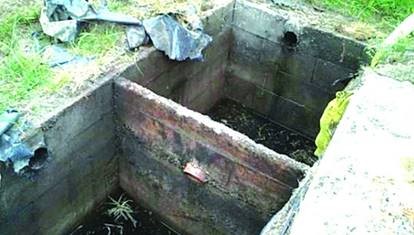 Septic Tank Installations in West Sussex
Whether you have recently bought a septic tank and need someone to install it, or you need to buy a new septic tank as well as installation, BlockBusters can help. We help customers across West Sussex choose septic tanks that are appropriate for their property. Installing a septic tank can be completed in as little as a day and allows safe and efficient water treatment for your property.
Before we install your new septic tank, we will first need to assess:
The size of your new septic tank
The ground conditions where it's being installed
The access to the site
The size of the drainage field required to suit the tank
How much your septic tank installation will cost depends on a few things, namely the price of the actual tank and the labour costs. In most cases, the average price for septic tank installation in West Sussex is in the region of £4,000 to £7,000.
What happens if my septic tank doesn't comply?
Enforcement notices will be issued by the Environment Agency which can result in fines up to £150,000.
Full details can be found on the government website or give us a call on 0800 136 658 to discuss any concerns you may have.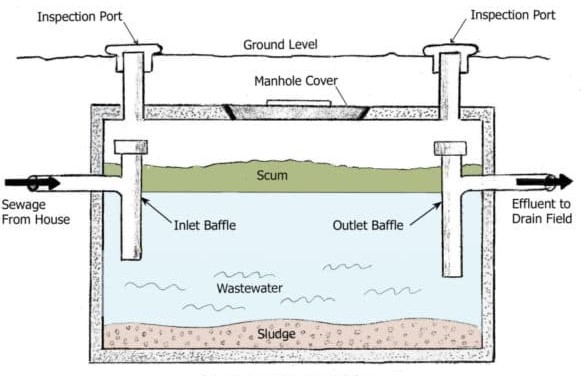 Contact BlockBusters for Septic Tank Services in West Sussex
For all septic tank-related concerns in West Sussex, BlockBusters can help. Whether it's septic tank emptying, installation or repairs, we have the experience and tools to carry out fast and efficient drainage services. From East Grinstead to Chichester, we provide solutions to both domestic and commercial properties.Get in touch for septic tank services in West Sussex.
Contact the team