Septic tank replacement isn't just about swapping tanks – it's a meticulous process that calls for expert knowledge. At BlockBusters, our Surrey team excels in septic tank replacements. We consider all the available options, ensuring you get the perfect replacement and drainage solution, enhancing your property's overall function.
Our services also ensure your private drainage system adheres to all legal requirements for your greatest peace of mind. To learn more, continue reading or reach out to kickstart your project today.
Replacing a Septic Tank in Surrey
We will always perform the necessary checks before we move ahead with the work. This includes conducting inspections and a site survey to determine what the best course of action will be for your property's drainage system. This will determine how your septic tank should be replaced – and what it should be replaced with.
The first inspection will determine whether or not a connection to a mains sewer line (also called a public foul sewer) is viable. If it is, we will work to connect you to the line, which is how your tank will be replaced. If a connection is not viable it's likely that your tank will be replaced with a domestic sewage treatment plant, or with another septic tank.
Free Upgrades for Septic Tanks
"
Problem with your septic tank? Get it upgraded to a sewage treatment system – all for free! It's covered by insurers and can save you thousands, so contact us to find out more. Working on Your Property
No matter which type of system is best for your property, our team will work quickly and efficiently to ensure yours is installed exactly as it should be. This keeps your property's drains flowing as they should and means your system remains compliant with general binding rules.
They will also work to ensure there is minimal disruption to your day, and that your property is left exactly as it was found.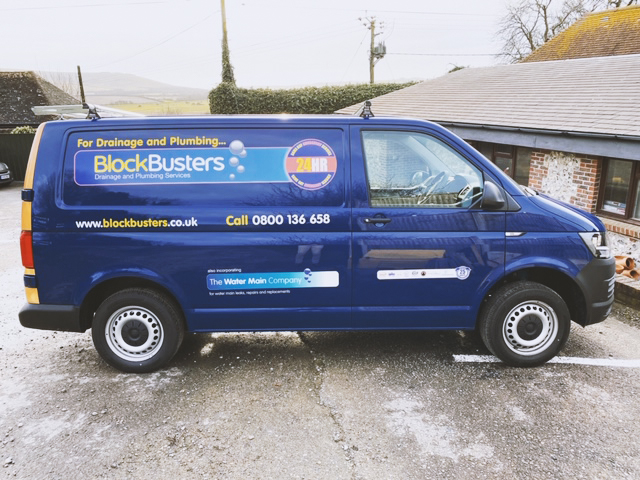 Costs
Everything we provide through our services is competitively priced. This means whether you are simply in need of a septic tank inspection or want an entirely new system, the price will match or beat like-for-like work carried out by other professionals. We will compare these services to ensure they mirror our own when you get in touch with us to receive a quote.
Overall, costs for services are likely to vary. The invoice you receive at the end of our work will depend on what our engineers have had to carry out in order to get the job done. However, you may rest assured that our estimates are accurate in the majority of cases. All invoices are written to be as transparent as possible, too, so that you will always have a clear understanding of what you are paying for.
Getting a Free Upgrade
In some cases, it's possible that a septic tank is old, badly damaged, and would be extremely costly to repair. These don't have to be replaced with another septic tank installation. Instead, you can always receive an upgrade to a domestic sewage treatment system through our service. The work will even be covered by your insurance provider, meaning it will be free.
Doing this could potentially save you thousands, so don't wait. Get in touch and learn how you can get a free sewage treatment plant for your property through us.
Maintenance and Repair for New Septic Tanks
Naturally, wastewater from any septic tank will pass through to its drainage field. But this doesn't mean it won't need cleaning, maintenance, or repair work. Once you have a new septic tank in place on your property you will need to ensure it's regularly serviced so that it stays in its best working condition. This also helps it to meet general binding rules, keeping it legal to own.
By choosing to work with BlockBusters on getting a replacement for your septic tank in Surrey, you are also choosing a longstanding partnership in repair and maintenance. We even provide expert emptying and cleaning services, in which we will professionally pump out the sludge and solid matter that has settled at the bottom of your tank. We will then responsibly remove and dispose of this waste for you so you don't have to.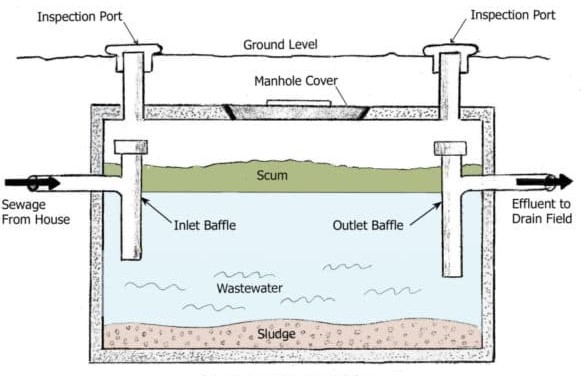 Contact Us for Septic Tank Replacement Services
BlockBusters is at your service for all your septic tank needs, including sewage treatment plants and mains sewer connections. Reach out to us, and our team will guide you towards the best choice for your property, and ensure a seamless installation. Beyond installation, we offer essential services to maintain your system and keep your drains in peak condition.
Find the best septic tank replacement in Surrey with our help, and get it installed or fitted for your property as soon as possible.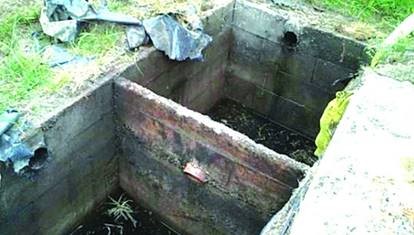 Contact the team