Expert CCTV Drain Surveys In Surrey From BlockBusters
Are you suffering from a blocked drainage system in Surrey? With years of quality service under our belts, BlockBusters are your local experts for all things drainage. We're well-known in Surrey and the surrounding areas for our trusted drain repairs and even provide emergency call-out services 24 hours a day, seven days a week.
CCTV drain surveys are the best method of getting an accurate view of what exactly is causing your blocked drain without having to dig up underground pipes and cause unnecessary disruption. It works by putting a high-tech camera into your drainage pipes and guiding it through until we can locate the site of the blockage, safely and effectively.
Our drain survey service provides a thorough inspection of your drainage systems with the latest CCTV survey equipment, so we can get accurate results on the root of your problem. We work quickly and professionally, making us the best choice for CCTV Drain Surveys in Surrey.
Find out all about our expert drain surveys below.
---
What Causes Blocked Drains?
There can be all sorts of reasons for blocked drains and it can be a cause of much distress. Our friendly professionals are always on-hand to help you get to the bottom of your problem.  
Common causes for indoor blockages include:
Excess food in kitchen drains
Clogs of soap and hair in bathroom drains
Paper, sanitary pads, or nappies flushed down toilets
Common causes for outdoor blockages include:
Rain washing mud, stones and silt into drains
Excessive amounts of leaves falling in autumn
Tree roots growing into pipes, forming small cracks and then increasing in size
A slow-draining sink can easily escalate into a major issue, with the potential for dangerous sewer water to overflow into your home, while tree roots can cause pipes to burst. It's very difficult to get to the root of the problem without expert help, so enlist the most trusted drainage experts in Surrey to conduct a professional CCTV drainage survey for you.
How Does a CCTV Drain Survey Help With Blocked Drains?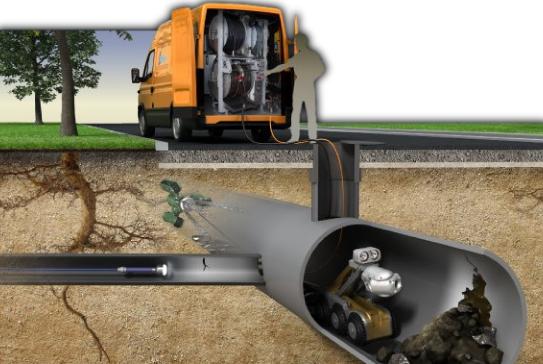 A CCTV drain survey is cutting edge technology providing premier drain inspection. It consists of mounting a specialised camera at the end of a winch and cable and pushing it through the full length of your underground drainage pipes. No digging involved.
The camera is fully equipped with bright LEDs, providing a clear picture that enables our engineers to inspect every centimetre of your piping.
What Are the Benefits of a CCTV Drain Survey?
A CCTV drain survey is the best way to get a thorough inspection of issues in your drainage pipes. Here are the main benefits:
Extremely effective at providing accurate results
Gives the most information to make precise estimates on repairs needed
Non-invasive: we won't have to do any disruptive digging around your property
Environmentally friendly
Video evidence provided for insurance claims
How Much Will a CCTV Drain Survey Cost?
Here at BlockBusters we proudly offer CCTV drainage for free. We then provide the details of the problem and our suggestion of a fix.
Our professionals are always happy to take the time to explain the steps of the drain inspection so you know what's going on and exactly what is causing your problem. It's unlikely that we won't be able to clear your blocked drains the first time but if this is the case, we'll always be upfront about the process required. Our cost estimates on repairs are honest and backed up by expert knowledge.
Similarly, if we find that your pipes are corroded and replacement parts are needed, then we'll be able to source new parts from one of our many trusted suppliers and provide you with a fair, no-obligation quote.
If you need to make a claim on your home insurance for the drain work, we'll happily provide the CCTV footage showing the insurance company exactly what the issue is. 
---
Contact BlockBusters Today for Your Free Quote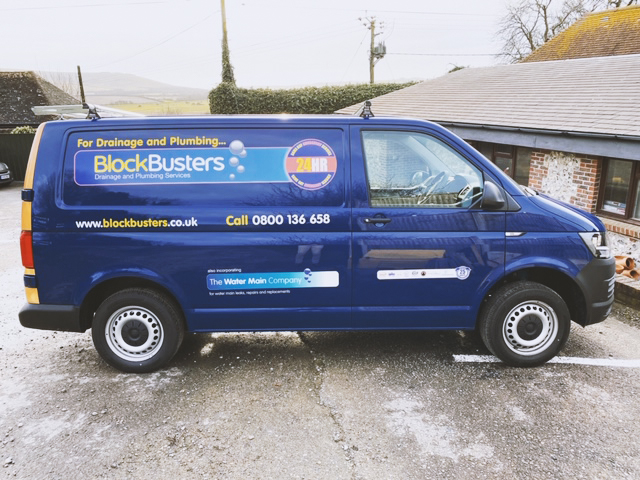 BlockBusters are your one-stop shop for drainage solutions in Surrey. We offer cutting-edge CCTV drain surveys done by an experienced professional, so you can feel reassured that we'll get the job done.
We also provide 24-hour emergency call-outs, 7 days a week, so you can rely on us to help you with your drainage emergencies anytime you need us.
For more information on the services we offer, or to get a free quote, contact BlockBusters today.
Contact the team