Certified Septic Tank Repair in Southampton
If you have a problem with your septic tank, it should be addressed swiftly to ensure you are not discharging sewage to ground, which can sometimes lead to unwelcome fines, as well risking the health and safety of those around you.
BlockBusters provide swift and affordable septic tank repairs services in Southampton and across the South East Coast to ensure your tank remains compliant with the General Binding Rules as well as the Environment Agency. It can be difficult to determine what's wrong with your septic tank because they're always installed underground. However, there are some notable signs that you can look out for to assess whether your tank requires an inspection (discussed below).
Your septic tank should be inspected at least every three years to ensure it's running correctly and no pipes or filters have become damaged due to tree root ingress or something else.
We can send trained engineers to inspect and repair your septic tank to ensure it's operating correctly and offer peace of mind for the next few years.
Contact our engineers now and arrange to have your septic tank inspected and repaired in Southampton. We repair tanks of all makes, models and sizes and it doesn't matter if we did not originally install it.
Free Upgrades for Septic Tanks
"
Problem with your septic tank? Get it upgraded to a sewage treatment system – all for free! It's covered by insurers and can save you thousands, so contact us to find out more. Noticing Problems Around Your Septic Tank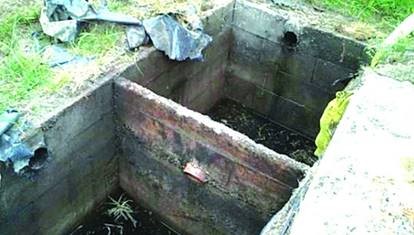 As briefly mentioned, knowing when your septic tanks need repairing can be difficult, given there are no obvious signs the tank is faulty. However, there are some common signs away from the tank you can look out for.
These include:
Appliances draining slowly – this is arguably the most common problem when it comes to noticing issues with your septic tank. If you notice your sink, bath and/or shower draining slowly, there may be a blockage somewhere in one of the pipes that drain away from your property.
Grass getting greener – if you notice your grass becoming greener around where your septic tank is, it's likely it's full and the wastewater is flooding your land, making the grass greener.
Problems you may not notice with your septic tank
The problems below can be detected through septic tank repair and maintenance services, which is something we offer across Southampton and the South of England.
Broken pipes in your drainfield – one of the most common problems with septic tanks is when pipes break. This is a serious issue and will need to be addressed immediately. The only way to tell if a pipe is broken is by arranging for an engineer to come out and inspect the system. Broken pipes are often very difficult to repair, and it's likely we'll opt for new pipes to be installed.
Neglecting to have your septic tank emptied – your septic tank must be emptied and cleaned at least every three to five years. This is to ensure it isn't at risk of overflowing, to monitor its condition and whether your tank is the right size for the amount of people using it. If your tank is emptied within this time frame, you're putting it at risk of flooding, suffering blockages and burst pipes, all of which can be costly to replace. Plus, the smell that comes with these problems certainly isn't welcomed.
Oxygen levels aren't right in the septic tank – if the scum layer of the septic tank becomes too thick, your tank will have problems draining it, which can result in the scum blocking the pipes. In this case, the pipes will either need to be replaced or repaired, if the blockage can be dislodged.
Tree roots – tree roots are one of the most dangerous problems when it comes to septic tanks. When roots grow into pipes, it can cause them to burst, requiring new pipes, which can be costly. This is something that our septic tank repair team in Southampton take into account when installing waste management systems.
Soil problems – if cars are prone to parking near your septic tank drain field, it can cause pooling problems near your septic field, which cause drainage issues. Our Southampton septic team is very careful when it comes to repairing and installing tanks to ensure no heavy machinery is parked near to either tank or drainage field.
A collapsed baffle – if a baffle collapses inside the system, it can end up in the soakaway system, leading to the soakaway system eventually becoming blocked. Soakaway systems are designed to deal with liquid waste, no solids.
Dip pipes becoming damaged – dip pipes, also known as T-pipes, are designed to direct the right waste into the soakaway system. If the dip pipes become damaged, it can affect what's filtered into the soakaway system and cause blockages.
Having Your Septic Tank Regularly Maintained Helps Alleviate Repair Work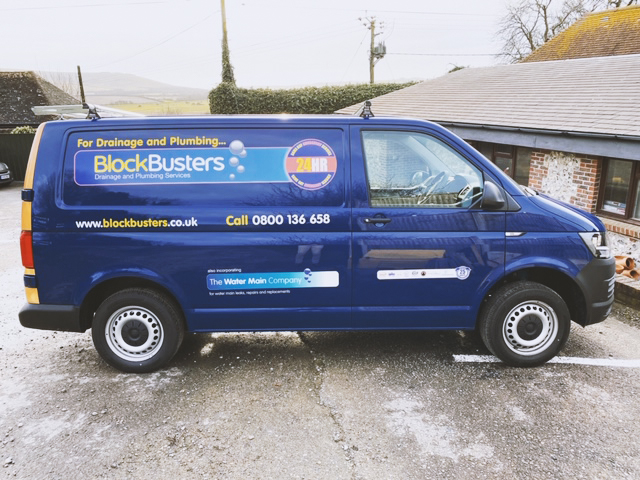 It is absolutely essential that you have a consistent septic tank maintenance service arranged with BlockBusters to ensure your systems are fully operational 365 days a year. This not only ensures your septic tank remains in line with the General Binding Rules but also alleviates any health risks associated with your septic tank water supply. Failure to do this may not only cost you more money further down the line but can put your water supply (and health and safety) at risk.
With that being said, problems with septic tanks are almost impossible to visually notice, which is why routine maintenance from a drainage company will help to spot these problems before they escalate.
Contact Us for Septic Tank Repairs in Southampton
Don't allow your septic tank to go years without emptying and general maintenance. Contact our drainage engineers at BlockBusters for fast, affordable and efficient septic tank repairs in Southampton.
For peace of mind, contact us now.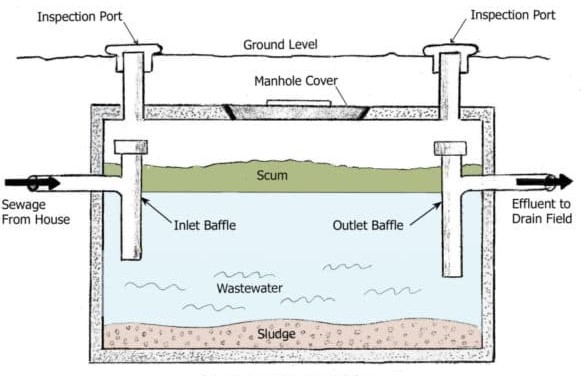 Contact the team