For blocked drains in Shoreham by Sea, come to Blockbusters.
Blocked Drains in Shoreham – All Drainage Issues Covered
As drainage experts who have been in the industry for over 30 years, Blockbusters is the number one choice for drain repair services in Shoreham, West Sussex. No matter how big or small the issue is within your drainage system, our experienced plumbers and drainage engineers can provide effective solutions to blocked drains, blocked pipes, and damaged drains throughout West Sussex and beyond.
We know that even the smallest drainage issues can have the greatest impact on your life at home, or at work, which is why we also offer our emergency drain repair services. Available 24 hours a day, 7 days a week, we can be with you in as little as an hour to clear your blocked drains, blocked sinks, and blocked toilets in a timely and cost-effective manner; always ensuring there are minimal disruptions to your day.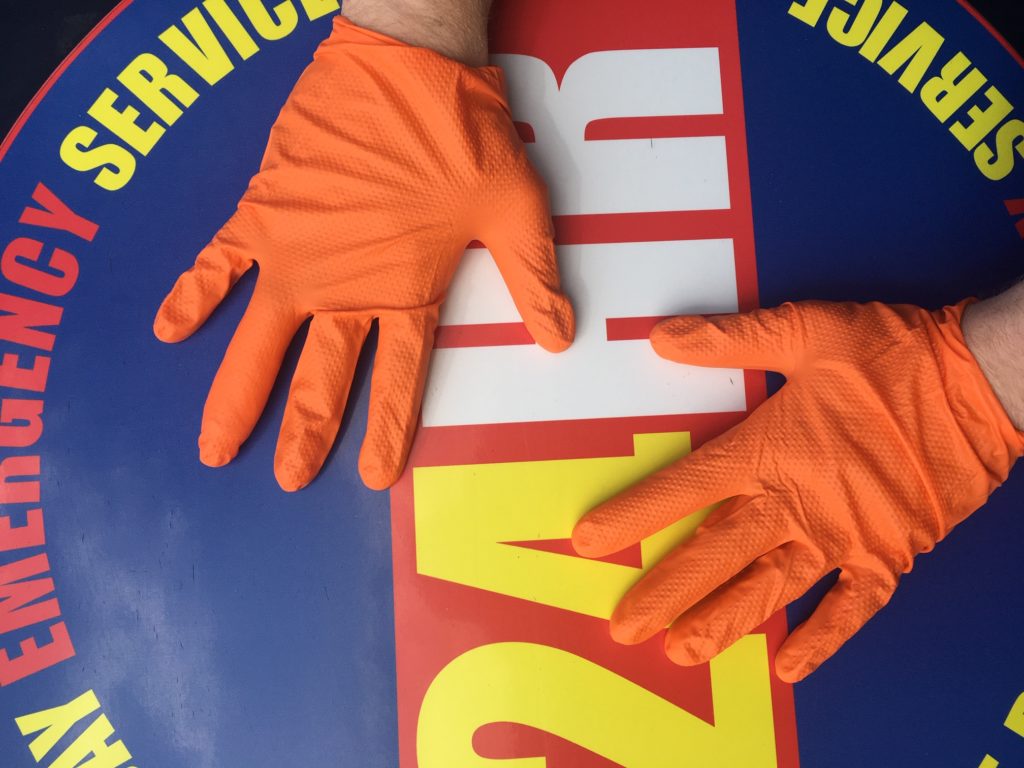 Some benefits for choosing Blockbusters include:
Access to a team of drainage experts who have over 30 years of industry experience
Emergency support is available 24 hours a day, 7 days a week
No call out charges
Arrival on the scene fully equipped to handle all kinds of drainage issues
Do you require the services of drainage experts to resolve any serious drainage problems on your property? Our 24/7 emergency availability will ensure that you're not left out in the cold during these extremely stressful situations.
Get in touch with Blockbusters today.
Recurrent Blocked Drains in Shoreham
Did you know that, if you continually try to unblock your drains yourself and the problems persist, then you could actually be causing more harm to your drainage system than good? Rather than getting frustrated over non-permanent solutions, get in touch with the experts at Blockbusters.
We can detect the remaining parts of the previous blockage which could be stuck to the edges of your drainpipe and get it cleared quickly and efficiently. These blockages are often the type that cannot be cleared with chemicals from the supermarket, which is why you're experiencing such frequent blockages, so getting in touch with our drain clearance experts at Blockbusters will remedy the situation for good.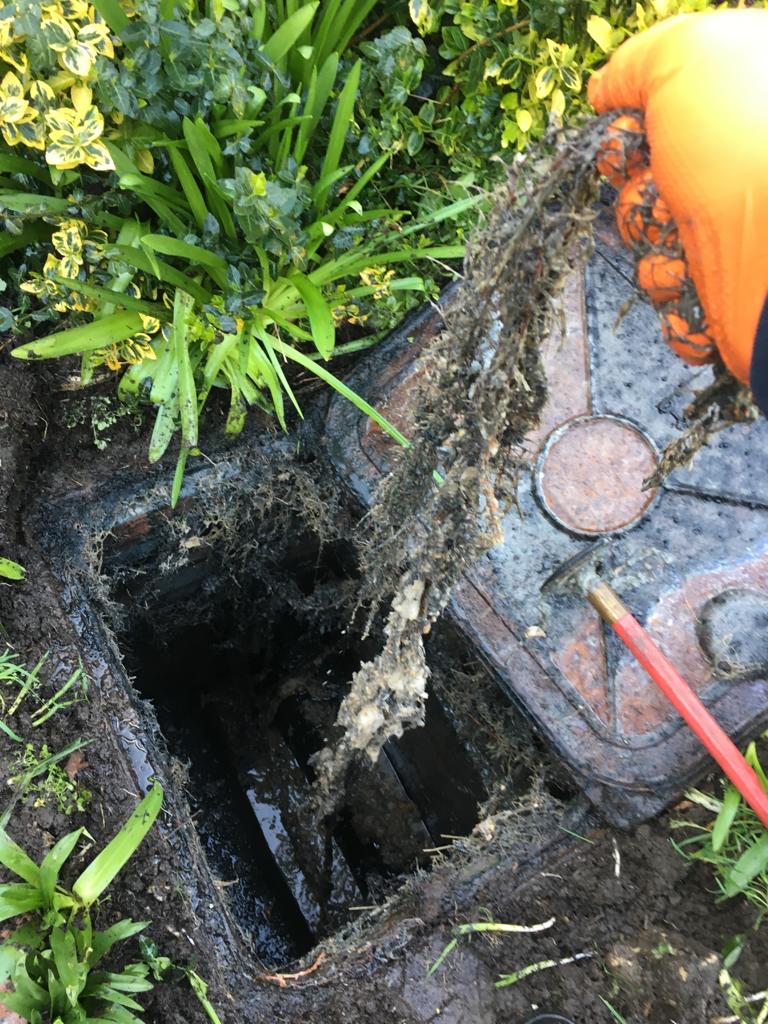 There are many different causes for your blocked drains in Shoreham. These can include:
Non-biodegradable items such as cotton buds or cleaning wipes
Fats, oils, and grease (FOG) waste from cooking
Too much toilet paper
Tree root ingress
Displaced joints
Broken pipework
And more
Fatberg Blockages in Shoreham
In instances where fatbergs and substance build-up is the cause of your blocked drain in Shoreham, our experts can utilise conventional methods such as high-pressure water jetting and drain cleaning, or even electro-mechanical intervention, to unblock the drain and get things running smoothly again. However, if the problem is worse than previously thought; more powerful or severe solutions will need to take place.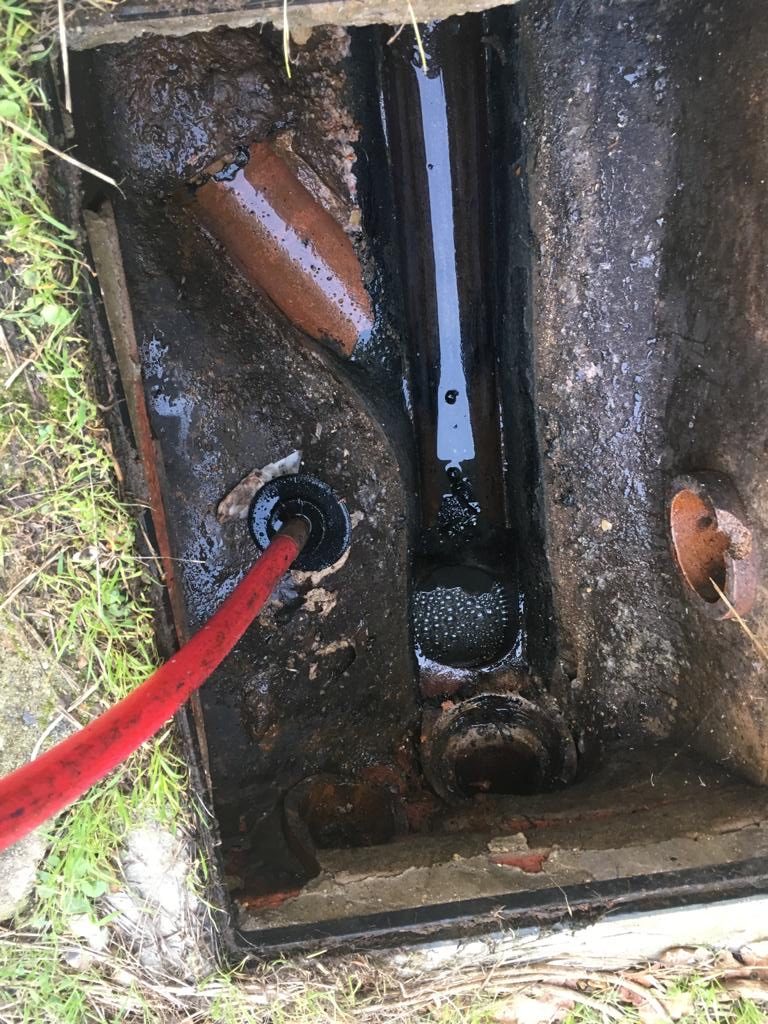 Tree Root Ingress
If the blockage is caused by tree root ingress or broken pipework, our experts will conduct a CCTV drain survey in order to fully examine the problem and establish a solution from there. This could result in simple drain repairs, drain relining, or a replacement of a section of the drainpipe, in order to ensure blockages won't inhibit your daily life again.
In order to get water flowing freely through your pipes again, we can solve problems for blocked toilets, blocked sinks, and blocked showers so that you don't have to worry about any further interruptions to your daily life.
Contact Blockbusters us today.
What Will Happen If I Don't Clear Blocked Drains?
If your property is suffering from blocked drains, and you don't remedy the situation as soon as possible, the problems can get even worse over time; leading to even more severe problems later on. If you find that home remedies and chemical cleaners are not working, then the problem could already be more severe and potentially getting worse.
Problems such as burst pipes, flooding, and rancid smells coming from your drains are all problems that can persist if drainage systems are not relieved from a blockage.
Contact us Today to Remedy your Blocked Drains in Shoreham
Are you in a sticky situation with your blocked drains in Shoreham? We can be with you at your earliest convenience to provide cost efficient, highly effective, and fast drainage solutions to get you back on your feet.
FAQs
How Much is an Emergency Plumber?
As the cost of an emergency plumber to provide Shoreham by Sea drain repairs will vary depending on a few variables, we won't be able to give you an accurate pricing guide here. However, if you get in touch with our experts over the phone, or via our contact form, we can give you a pricing estimate so you can expect how much our services will cost. 
 
In order to provide the best possible services, we have no call-out charges, will never add hidden charges to your bill, and you'll be paying only for what you receive. 

Do Plumbers Work Weekends? 
You'll never have to worry about us not working on weekends because we provide 24/7 call-out facilities. This means that we can pay you a visit whenever you need us, whether it's at the weekend or the middle of the night, a plumbing emergency won't wait around to cause damage; so we aim to be with you as soon as possible from your initial call. 
Contact the team
Almost 100%
of estimates
are accurate
Established
for over
30 years
Contact the team
We don't often think about the drains in and around our homes until they become blocked and we need drain clearance services. Unfortunately, when we do have blocked drains the first time we think about our drains is in a potential emergency situation, with waste water backing up into our home or garden. Luckily we have a team of emergency plumbers on standby and ready to help.
We know that plumbing and drainage issues always happen at the most inconvenient time – mainly because there is no convenient time to have blocked drains! Our emergency 24-hour callout is only ever a phone call away and our local team of emergency plumbers will be on hand quickly to help with drain clearance and drain repairs.
We provide free, no obligation quotes for work, and pride ourselves on our estimates being correct in 99% of cases. We won't sting you with hidden charges and will always be transparent and honest in our work and charging structure.
For blocked drains in Shoreham by Sea, call Blockbusters today on 0800 068 9282