For blocked drains or emergency plumbing in Brighton and Hove, BN1 and surrounding areas, BlockBusters can flush out the problem: 01273 936610 or 0800 136 658
24-Hour Emergency Plumbers in Portsmouth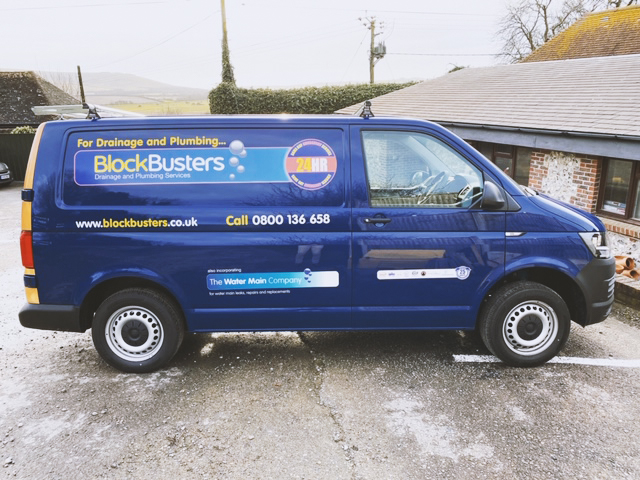 In need of emergency plumbers in Portsmouth? We're proud to operate highly professional emergency plumbing services that are available 24 hours a day, 7 days a week, every single day of the year. Our local emergency plumbers and gas-safe engineers have decades worth of experience in the repair, maintenance, and replacement of a variety of emergency drainage and plumbing issues throughout Portsmouth and the wider Hampshire area.
We can safely say we're the best emergency plumbers in Portsmouth as, whatever plumbing problems you're suffering from, our expert engineers will provide a fully comprehensive service. Our emergency callouts for plumbing and heating services, boiler repairs, and more are also always free of charge alongside our no-obligation repair quotes.
Whether you're suffering from a burst pipe in a commercial property or an overflowing toilet at home, we have the tools and the experience to provide same-day repairs to your property in Portsmouth and get your plumbing emergency fixed there and then.
What Do Our Emergency Plumbers in Portsmouth Cover?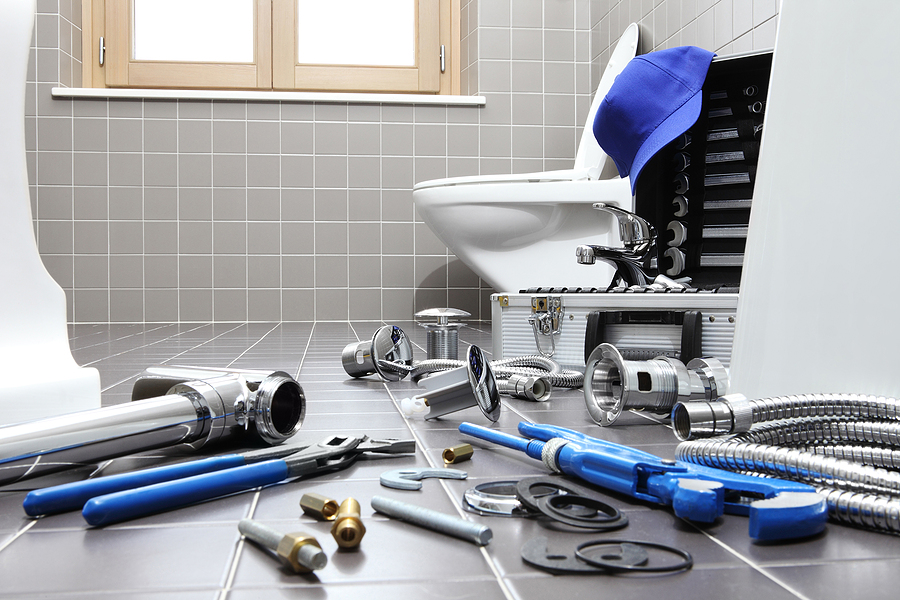 In our experience as emergency plumbers in Portsmouth and the wider Hampshire area, we've seen it all. From the most catastrophic drainage emergencies to plumbing emergencies that could be dangerous if left unattended, our services extend to:
Severe blocked drains and blocked pipes
Fractured, cracked, or disjointed pipe sections
Collapsed or broken drains
Tree root ingress causing damage and blockages
Boiler repairs and boiler services for central heating systems
Countless other drainage, plumbing and heating issues
Whatever the situation you're facing, it is likely that our emergency plumbers and heating engineers in Portsmouth will be able to provide a solution the very same day. Don't wait around for the problem to fix itself, it'll only get worse.
Call an emergency plumber in Portsmouth today
Rapid Response 24-Hour Emergency Plumbers in Portsmouth
We are fully equipped with multiple vans ready and available to solve plumbing emergencies throughout the Portsmouth area. Whether you're suffering a plumbing emergency in the middle of the night or in the light of day, our expert emergency plumbers will be able to be with you in at least 30 minutes to provide an efficient and effective solution to the matter at hand.
Our vans also come equipped with advanced GPS tracking technology which can be monitored by our office team to check traffic and the exact whereabouts of the van itself – enabling us to assign the fastest route possible to your property.
We are extremely proud of our efficient track record – providing professional fixes within a day the vast majority of the time.
Why Choose Blockbusters Emergency Plumbers in Portsmouth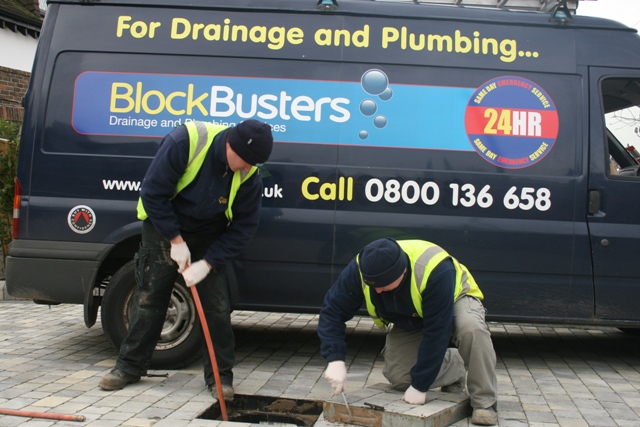 Our expert emergency plumbers in Portsmouth and beyond are dedicated to providing an open and honest discussion about the repair work your plumbing emergency needs, and the estimated cost you are likely to incur. They are more than happy to explain what they are doing in detail – as well as offer evidence as to what caused your plumbing emergency.
Each and every one of our emergency plumbers is trained and informed about the latest techniques, legislation, and more within the plumbing industry. We also make sure that every van is fitted with advanced technology to assist in the solving of your emergency; helping us to provide effective fixes every time.
From high-pressure drain jetting to CCTV drain surveys, we provide solutions that ensure a plumbing emergency is solved for good – preventing any unnecessary stress. Additionally, we always opt for the most cost-effective and least disruptive methods of repair in order to benefit our clients where possible.
Preventative Services from Emergency Plumbers in Portsmouth
We believe that prevention is better than a cure. Thankfully, we've got tons of advice about how to best protect your drains from any potential problems in the future. Read our advice on how to avoid blocked drains to learn how you can take preventative measures against a potential disaster.
Our CCTV drain surveys are one of the most effective ways to discover the root cause of any issues within your drainage system – helping us to see what the problem is before it becomes a full-blown emergency.
Additionally, why not learn about our drain lining and sewer pipe repair and lining services to discover some further information regarding effective preventative measures.
---
Call Now for 24-Hour Emergency Plumbers in Portsmouth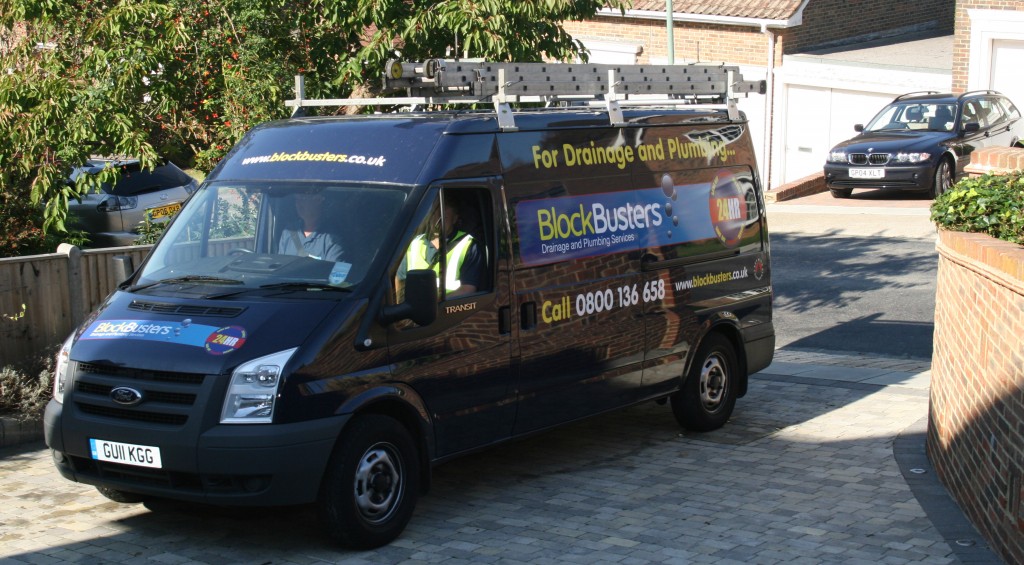 The team at Blockbusters specialises in providing efficient and effective expert fixes that you can always rely on in the face of a draining or plumbing emergency. Whether you're suffering from a recurring issue that just won't go away or a more severe problem like a burst pipe, our experts are more than willing to provide excellent professional and efficient services.
Get in touch with our team for the best emergency plumbers in Portsmouth.
Contact the team
Almost 100%
of estimates
are accurate
Established
for over
30 years
Contact the team
We don't often think about the drains in and around our homes until they become blocked and we need drain clearance services. Unfortunately, when we do have blocked drains the first time we think about our drains is in a potential emergency situation, with waste water backing up into our home or garden. Luckily we have a team of emergency plumbers on standby and ready to help.
We know that plumbing and drainage issues always happen at the most inconvenient time – mainly because there is no convenient time to have blocked drains! Our emergency 24-hour callout is only ever a phone call away and our local team of emergency plumbers will be on hand quickly to help with drain clearance and drain repairs.
We provide free, no obligation quotes for work, and pride ourselves on our estimates being correct in 99% of cases. We won't sting you with hidden charges and will always be transparent and honest in our work and charging structure.
For blocked drains in Bexhill on Sea, call Blockbusters today on 0800 068 9282