Septic Tank Maidstone – Emptying, Installation & Maintenance Covered
As certified and trusted repairers, suppliers and emptiers of septic tanks in Maidstone, we're able to provide on-site solutions for all septic tank requirements. Whether your septic tank is located on a residential or commercial property, our experienced engineers provide fast, affordable and efficient services to guarantee the safe and legal running of your septic tank system.
All septic tanks require servicing and emptying from time to time, and alongside these core services, we also offer:
Emergency call outs in the event of leaks, sewer overflow and more
Septic tank emptying in Maidstone
Installation of septic tanks in Maidstone
Emptying septic tanks in Maidstone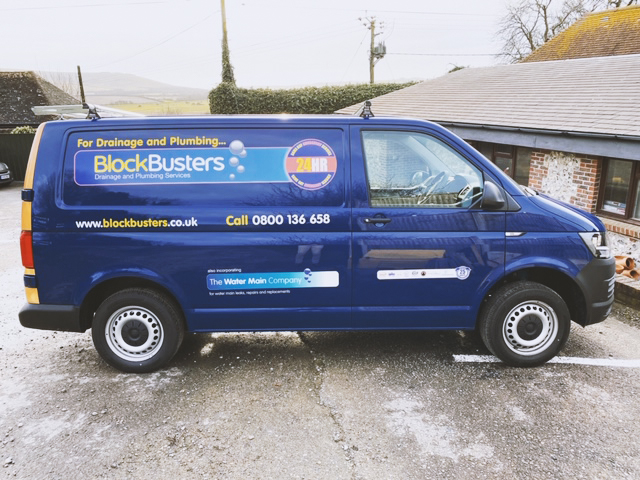 Our services are designed to be non-invasive to ensure minimal disruption to your day. All septic tanks in Maidstone must be serviced by trained professionals, you should never attempt to repair, clean or install a septic tank yourself for a number of reasons. The installation method must first adhere to the UK's General Binding Rules to ensure safe and legal practices and any attempt to service or otherwise tamper with septic tanks may pose a risk to your general health and safety.
For emptying, servicing and the installation of septic tanks in Maidstone get in touch with BlockBusters today.
What Our Septic Tank Services in Maidstone Cover
Septic Tanks Maidstone – Emptying Services
Septic tanks in Maidstone must be emptied by trained drainage engineers to ensure safe and efficient clearance and emptying of your septic tank. Most septic tanks should be emptied once a year, but if your household holds more than 6 people, emptying may be required more frequently – but this is something we'll be able to tell you the first time we empty your tank. Under no circumstances should you attempt to empty your septic tank as this is a dangerous job.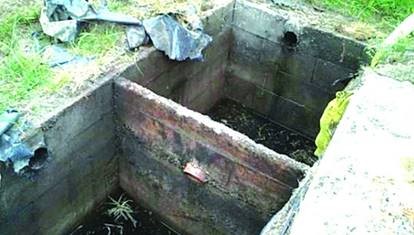 If you're not sure when your tank was last emptied, it's a good idea to have one of our engineers take a look at it to make sure it's not about to overflow. Other signs your septic tank in Maidstone needs to be emptied might include:
Your appliances (including toilets, showers and washing machines) are draining slowly
You notice pooling water around the tank and drain field
Bad smells emanating from your septic tank
Sewer has spilled over onto your land
You have not had your septic tank emptied in over a year
Septic Tank Servicing in Maidstone
Septic tanks require regular servicing to ensure they are working the way they should. In most cases, we'd recommend getting your septic tank in Maidstone serviced once every three years at least. This is to ensure your septic tanks still complies with the General Binding Rules and isn't posing a threat to you or your occupants. Servicing with BlockBusters is fast, affordable and efficient and all work is carried out away from your property in a non-invasive manner.
You can expect us to carry out the following services to your septic tank in Maidstone:
Septic tank pumping
Water jetting to clean and clear the tank
Employing bacterial additives
Installing an effluent filter (if yours is not working properly)
What happens if my septic tank doesn't comply?
Enforcement notices will be issued by the Environment Agency which can result in fines up to £150,000.
Full details can be found on the government website or give us a call on 0800 136 658 to discuss any concerns you may have.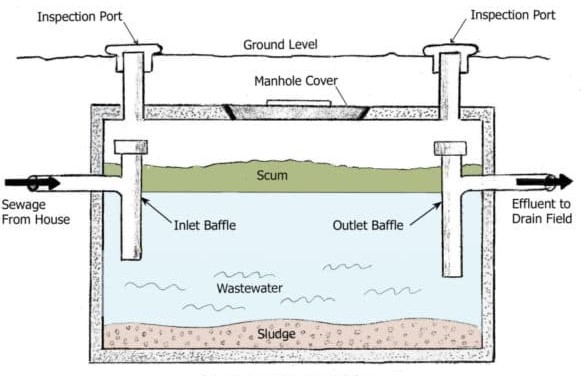 Septic Tank Installations in Maidstone
If you're in need of a new septic tank, we can visit your property and carry out the required work to safely install a new septic tank. Whether you already have a septic tank ready to install or you need help choosing something appropriate for your property, we can help. Installing a septic tank in Maidstone requires planning, and we will need to assess the following:
The size of the tank itself
The ground conditions where it's being installed
The access to the site
The size of the drainage field required to suit the tank
The cost of your septic tank installation also depends on the above. However, you can expect to pay within the region of £4,000 to £7,000.
For Septic Tank Services in Maidstone, Contact BlockBusters
We cover everything when it comes to septic tanks in Maidstone. Whether it's routine maintenance and emptying or installing a brand new septic tank at home or at work, we have the experience and tools to ensure a swift and minimally invasive job. If you have a septic tank emergency, we're on-hand 24/7 to help alleviate any problems relating to your septic tank and drainage systems. Call us now or get in touch with us if you have any questions.
Contact the team