Stress-Free Septic Tank Installation in Maidstone
Facing persistent septic tank issues like blockages and overflows? Our local engineers in Maidstone are on hand 24/7, equipped with the latest technology to inspect and address your system's challenges. After a comprehensive on-site assessment in your home, we tailor the perfect septic tank solution, whether it's a new installation or a repair, ensuring precision and reliability.
Free Upgrades for Septic Tanks
"
Problem with your septic tank? Get it upgraded to a sewage treatment system – all for free! It's covered by insurers and can save you thousands, so contact us to find out more. By no means should you ever attempt to undertake any septic tank duties yourself. Septic tanks require professional intervention from qualified drainage engineers to ensure any problems and requirements are dealt with effectively. Attempting to address the problem yourself could pose risks to your health and safety, so under no circumstances are you to perform any septic tank duties unless you hold the appropriate qualifications or experience.
For septic tank services in Maidstone that guarantee swift servicing and around the clock solutions, get in touch with BlockBusters today.
Ongoing Maintenance for Your New Septic Tank
Proper maintenance is crucial to ensuring your septic tank functions optimally long-term. BlockBusters offers comprehensive maintenance plans for Maidstone homeowners to keep tanks compliant and drainage flowing.
Our plans include routine septic tank pumping to prevent solids buildup, thorough inspections to check for leaks and damage, necessary repairs by our experienced technicians, and more. We provide maintenance on both existing and newly installed septic tanks.
Why We're the Septic Tank Specialists In Maidstone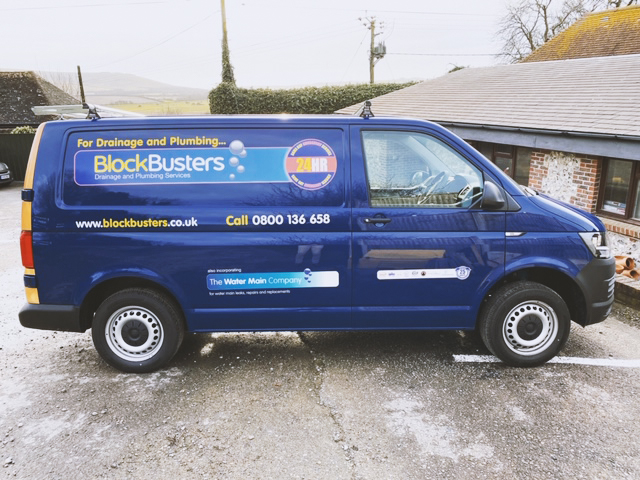 24/7 Emergency Service: We're always available to help resolve any septic issues large or small. Our rapid response times make us a reliable choice.
Specialist Expertise: Our seasoned engineers have decades of experience optimising septic systems in Maidstone's environment. We know how to do the job right.
Modern Technology: We use advanced techniques like high-pressure jetting and CCTV pipe inspection for superior solutions.
Satisfied Customers: Numerous positive reviews praise our skilled, friendly service and the lasting value we provide. We strive to make clients happy.
Local Presence: With offices across the Southeast, we have specialised knowledge of local soil, drainage and regulations in Maidstone.

Comprehensive Services: We handle every aspect from permits to installation to maintenance, for worry-free septic tank service.

Give Your Maidstone Home Reliable Drainage
If you're a homeowner in Maidstone relying on an ageing or inadequate septic system, it may be time to consider investing in a replacement. Installing a new, properly designed septic tank on your property provides numerous benefits that make it a worthwhile investment:

Improved Drainage
A brand new septic tank designed and installed by our engineers will be customised to your home's size and needs for maximum wastewater drainage capability. Our expert design prevents backups, overflows and blockages even during peak household usage. You'll enjoy smooth, trouble-free drainage at all times.
Compliance with Regulations
We ensure every septic tank installation follows the latest standards and regulations from the Environment Agency to the letter. This keeps your home fully compliant and completely avoids any risk of violations, fines or other penalties that outdated systems may incur. Stay worry-free knowing your new tank is up to code.
Increased Property Value
An upgraded, permitted septic system can increase your home's resale value versus outdated, non-compliant drainage. This makes your investment pay off when it comes time to sell. Your septic tank upgrade can even become a marketing highlight for home buyers.
Environmental Responsibility
Modern septic tanks process waste far more responsibly, with minimal ecological impact compared to antiquated designs. Upgrading is the right thing to do for the community and environment.
Peace of Mind
With a new, warrantied septic tank handling your home's drainage reliably, you'll rest easy knowing that an experienced company like BlockBusters has things covered. Our ongoing maintenance and service provide added assurance your system will keep running smoothly for years to come.

Do I Need Septic Tank Services?
If you're a homeowner, an outdated or poorly maintained septic system can become a major source of stress. You may need septic tank services if:
You have blockages, backups or overflows from your existing tank
Your drains emit foul odours, especially when showering or doing laundry
Your current septic tank is over 50 years old and likely near the end of its lifespan
You have an older concrete or steel tank that may be corroded
Your home was built before sewer lines were installed in the neighbourhood
You lack documentation showing your tank has been pumped or inspected recently
Nearby construction may have damaged or disrupted your drainage field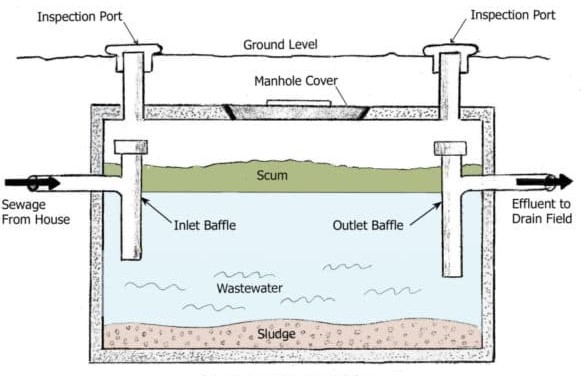 Our Step-By-Step Installation Process
We begin with an initial consultation at your property to assess your needs. Our engineers will evaluate your existing system, identify any issues, inspect the site, and make recommendations for the optimal new septic system design for your home. We take into account important factors like soil conditions, drainage, household size, and regulations to custom-tailor the system.
Once we have designed the new septic system, we take care of permitting by submitting all required paperwork and drawings to local authorities on your behalf. When permitted, we prepare the site by carefully excavating and ensuring the area is ready for safe, effective installation. Safety is our top priority.
Your new high-quality, durable septic tank will then be delivered and installed per regulations by our experienced team. We also construct the underground piping and drainage field to enable smooth wastewater dispersal.
After full installation, we seamlessly connect the new septic system to your home's existing plumbing network. Before backfilling, we rigorously test the system to confirm everything functions correctly.

Once complete, we thoroughly clean up the site and restore it to its original beautiful condition. And we provide follow-up warranty and maintenance support to give you peace of mind.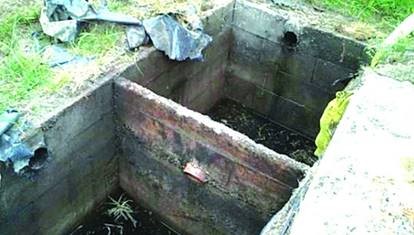 Get Reliable Drainage for Years to Come
For convenient, cost-effective solutions from drainage specialists who know Maidstone's environment, choose BlockBusters. Contact the team today for a free septic tank replacement or consultation on a new septic system, where our friendly experts are ready to optimise your home's drainage. Our experienced local team handles the entire process seamlessly, from inspection and design to permitting and expert installation.
Contact the team