For blocked drains in Maidstone, come to Blockbusters.
Blocked Drain Solutions In Maidstone That Protect Your Property's Value
Worried about a blocked drain? Don't underestimate its power to damage your property and lower its value. BlockBusters offers swift, dependable drain unblocking in Maidstone. Our expert engineers employ advanced tools to quickly diagnose and clear blockages, safeguarding your property's worth.
Drain Problems Plummet Your Property Value
When selling your home, a history of drainage problems can seriously deter buyers and negotiate down your asking price. Persistently blocked drains, sewage backups, and flooding from pipe leaks all indicate larger issues that most buyers aren't willing to take on. They'll be concerned about extensive repairs needed down the road.
Even on initial showings, foul odours from clogged drains give buyers a poor impression. Ensure you resolve any drainage problems before listing your property. This prevents offers from falling through after inspections. Avoid letting drain problems linger and diminish what buyers are willing to pay. BlockBusters will diagnose issues and implement solutions that will maintain the value of your property.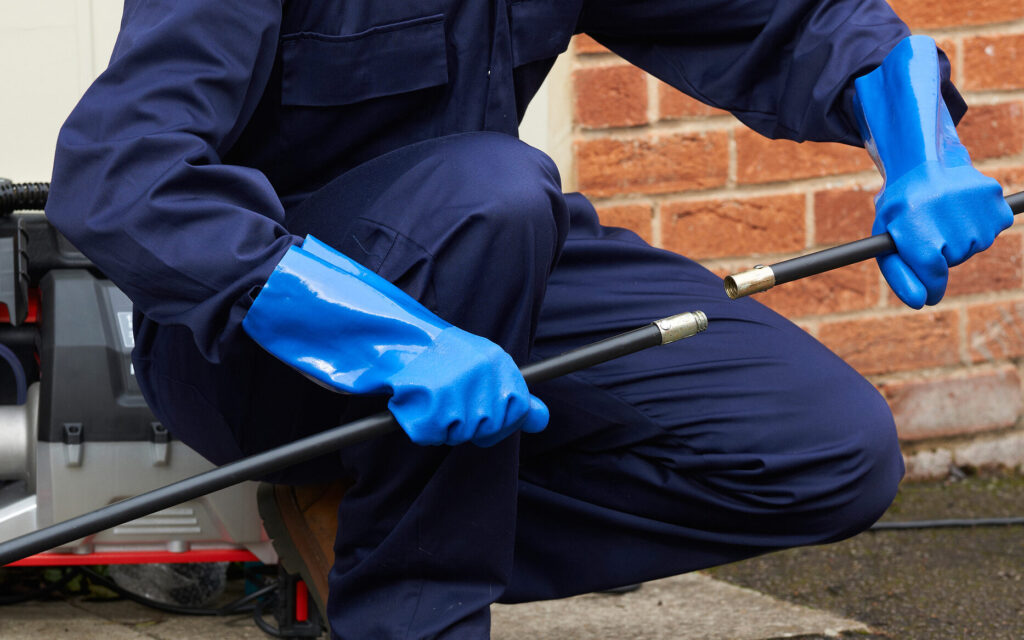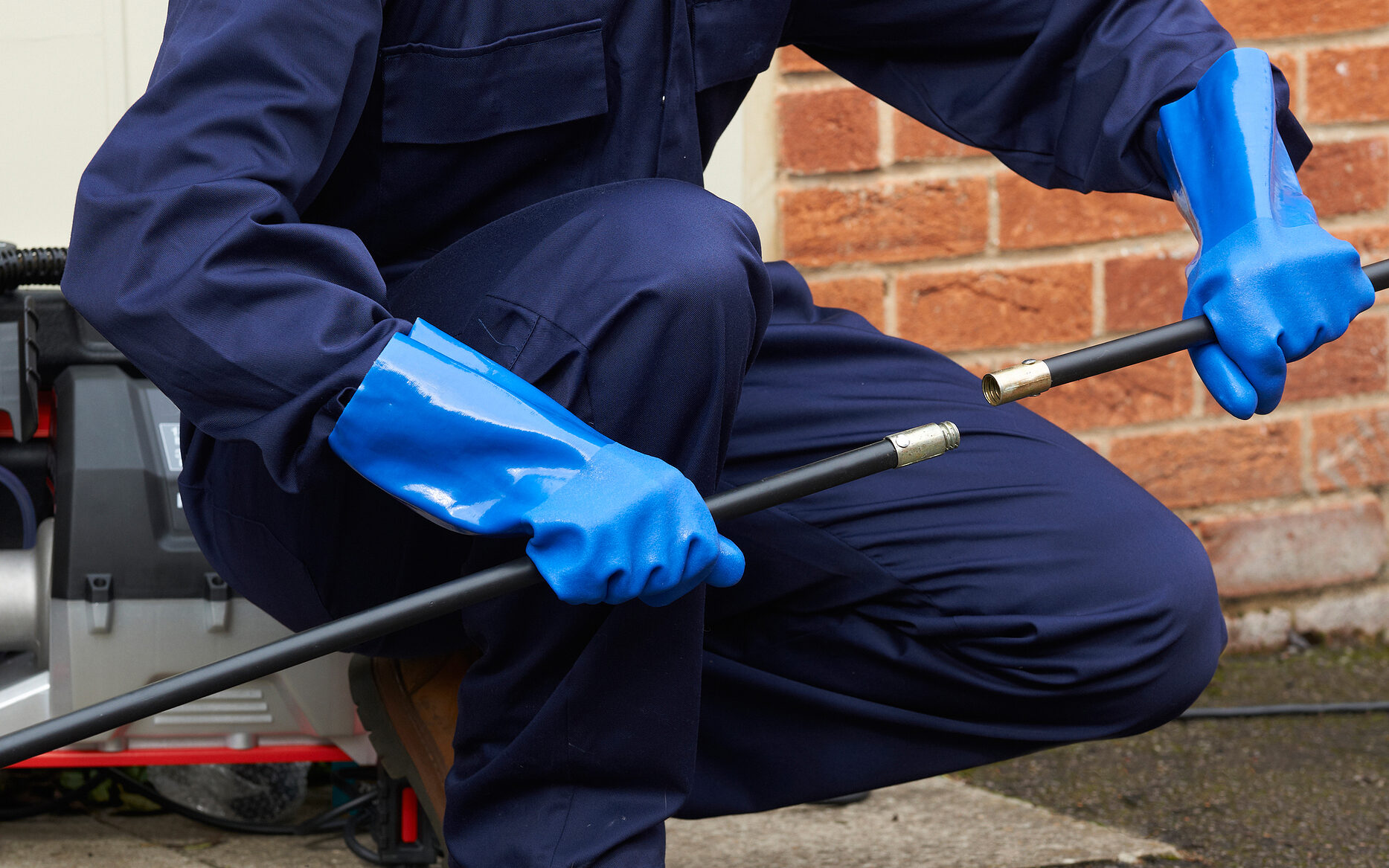 Drainage Specialists Who Safeguard Your Property Value
With 24/7 availability and rapid response times, BlockBusters is equipped to solve any drain blockage or issue quickly before it affects your property value further. We provide reliable solutions, not quick fixes, giving buyers confidence in your drainage system. BlockBusters' expertise in drain repairs and preventative maintenance will keep your pipes flowing freely and your property in peak condition.
Signs of a Blocked Drain
If you notice any of these issues, contact the trusted professionals at BlockBusters right away to inspect and clear your drains before major damage or blockages occur:
Foul sewage odours around drains or appliances
Gurgling sounds coming from pipes
Sinks or toilets draining slowly
Pooling water around drains
Leaking sewage
Reduced water pressure
Soggy soil above buried pipes
Backed-up sinks or toilets
Very slow-draining water
Flooding around drain openings
Diagnosing Drain Problems
BlockBusters has state-of-the-art CCTV camera equipment to thoroughly inspect the interior condition of underground drains and sewer lines. Our engineers will gain access to your drainage system via cleanouts or manholes. The CCTV camera is fed through the drain line while transmitting a live video feed. This video will pinpoint any blockages, cracks, root intrusions or other issues causing faulty drainage. With the problem identified, our team can recommend the optimal solution.
Fast, Safe Drain Unblocking to Restore Free Flow
Once the source of the clog is identified, our engineers use the latest methods and equipment to clear your drains efficiently. High-powered water jetting propels pressurised water through the line to dislodge blockages. Alternatively, motorised drain snakes are used to physically remove clogs. Excavation may be required for external drainage repairs. Any excavated areas are then reinstated to a high standard. Our priority is restoring functionality quickly with minimal disruption to your property.
Ongoing Drain Maintenance for Lasting Solutions
Proactive maintenance keeps problems from recurring to safeguard the value of your property long-term. After clearing a drain, BlockBusters will advise on any needed pipe repairs or replacements. We can also provide recommendations on maintaining your drainage system through measures like installing screens to catch debris, routinely flushing pipes, and only draining approved substances. Additionally, we offer comprehensive drain maintenance packages, providing regular inspections and cleaning to optimise drainage performance.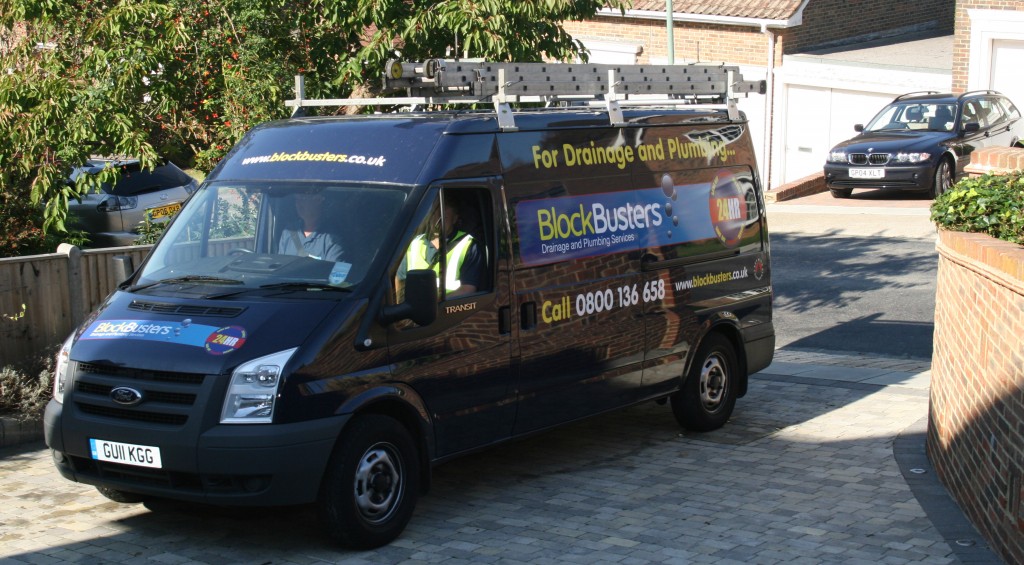 Why Homeowners Trust BlockBusters
24/7 availability – Our dedicated team is on call day and night to respond urgently when drainage emergencies occur before your property sustains major damage.
Highly trained engineers – Our specialists have decades of combined experience successfully tackling all types of complex drainage problems. They have the expertise to precisely diagnose issues and implement the optimal solutions.
Cutting-edge technology – We utilise the most advanced techniques and equipment in the industry, like high-powered jetting to scour blockages and CCTV cameras for detailed drain inspections. This enables superior results.
Mitigate water damage – We prevent overflowing drains from causing expensive water damage to your walls, floors, furniture and possessions.
Drive away pests – Our drain clearing service helps eliminate foul odours and debris that attract flies, cockroaches, rats and other pests.
Prevent structural damage – We survey your drains to identify issues early, and clear blockages before pipes erode and collapse.
Eliminate health hazards – Our unblocking methods remove stagnant water and waste where bacteria and viruses breed, improving household hygiene.
No hidden fees – We're upfront about all costs, with no charges just for callouts or quotes. You only pay for work completed.
Stellar reputation – With thousands of satisfied residential and commercial customers, BlockBusters is recognised as the top choice for fast, reliable, and highly skilled drainage services in Maidstone.
Choose BlockBusters to Safeguard Your Property's Value
With 24/7 availability, decades of experience, and hundreds of satisfied customers, BlockBusters has the expertise to solve any commercial or residential drainage issue quickly. Contact the team at BlockBusters today to schedule an inspection or emergency unblocking service. Get your drainage flowing freely again and maintain your property value.
Contact the team
Almost 100%
of estimates
are accurate
Established
for over
30 years
Contact the team
We don't often think about the drains in and around our homes until they become blocked and we need drain clearance services. Unfortunately, when we do have blocked drains the first time we think about our drains is in a potential emergency situation, with waste water backing up into our home or garden. Luckily we have a team of emergency plumbers on standby and ready to help.
We know that plumbing and drainage issues always happen at the most inconvenient time – mainly because there is no convenient time to have blocked drains! Our emergency 24-hour callout is only ever a phone call away and our local team of emergency plumbers will be on hand quickly to help with drain clearance and drain repairs.
We provide free, no obligation quotes for work, and pride ourselves on our estimates being correct in 99% of cases. We won't sting you with hidden charges and will always be transparent and honest in our work and charging structure.
For blocked drains in Maidstone, call Blockbusters today on 0800 068 9282