For blocked drains in Maidstone, come to Blockbusters.
Swift Drain Unblocking for Multi-Property Issues in Maidstone
Suffering from a blocked drain that's not just impacting your home, but your neighbours', too? At BlockBusters, we promise fast and effective solutions for multi-property drainage issues in Maidstone. With state-of-the-art jetting and decades of specialist expertise, we can quickly diagnose and clear shared blocked drains, getting your system flowing freely again. Our customers trust us to solve ongoing drainage problems caused by overflow, backflow, and leaks.
Shared Drainage Can Cause Shared Blockages
If you live in an apartment, terrace, or neighbourhood with joined drainage, a single blocked pipe can wreak havoc across multiple properties. A blockage leading to an overflowing drain or sewage backflow exposes residents to contaminated water and foul odours. Leakages into walls and foundations cause even worse structural issues.
No one wants to deal with the inconvenience and potential disputes that arise when one blocked drain impacts the whole block. At BlockBusters, our Maidstone teams have the advanced camera technology and specialised know-how to accurately trace drainage systems and quickly solve issues affecting entire streets or complexes.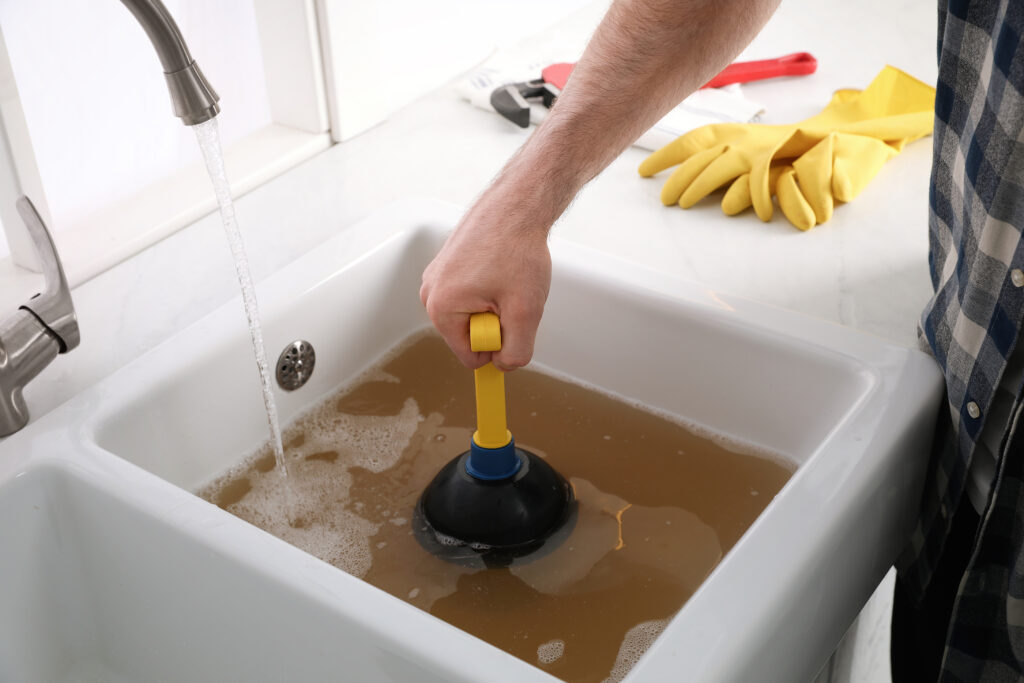 Precise Solutions for Multi-Property Drainage
Our Maidstone teams specialise in clearing blockages and leaks even in the most complex shared drainage systems. Using state-of-the-art water jetting, we can pinpoint problem areas and dissolve stubborn clogs with up to 5000 PSI pressure.
CCTV camera surveys accurately trace drain lines across properties to fix breaks and blockages. We know how to isolate issues and restore proper function, whether it's apartment basements, terraced homes sharing pipes, or an entire neighbourhood's backed-up sewers.
Apartment Buildings and Basements
We can isolate clogs in shared waste stacks and clear basement main lines without entering individual units, resolving any arguments over who caused the backup.
Terraced Homes and Semi-Detached
Many pipes run between walls, so we use camera surveys to pinpoint breaches and strategically unblock lines, eliminating the potential of knock-on flooding between neighbours.
Streets and Housing Estates
From tree roots invading sewers to fatbergs clogging mains, we have industrial jetting to blast away problems without damaging nearby homes. No more overflows impacting the whole block.
Older Shared Systems
We trace outdated shared drainage to provide structural solutions, from rerouting pipes to full system upgrades. You won't have to deal with ageing, insufficient pipes.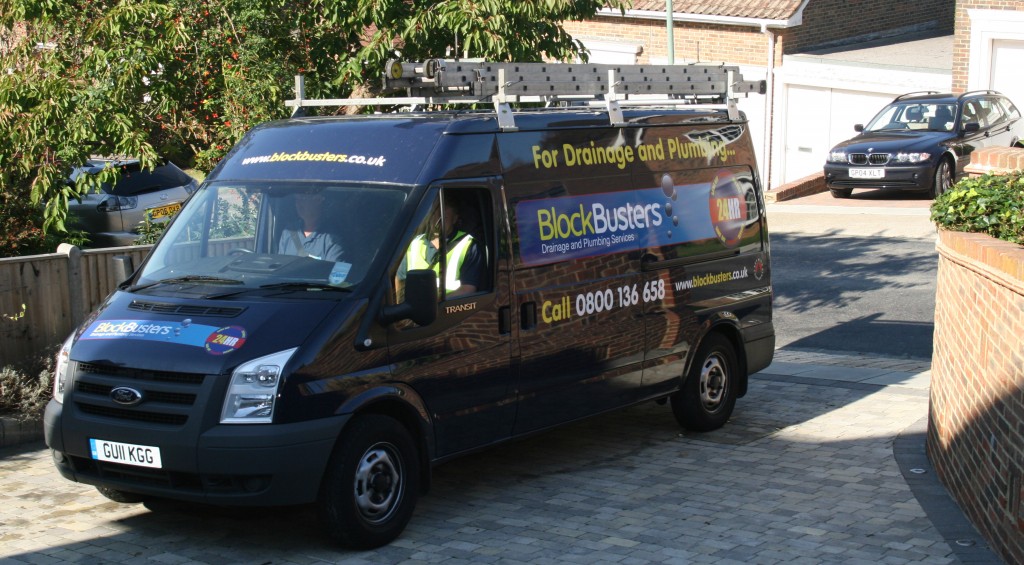 Our Efficient Unblocking Process
At BlockBusters, we take a methodical approach to assess and clear any blocked drain. For multi-property issues, our process looks like this:
Initial Assessment – We survey the property to locate drains and identify visible signs of backing up or leakage, allowing us to determine if neighbouring homes are affected.
Camera Inspection – We insert a high-resolution waterproof camera into drain lines to see the blockage and trace the full path of connected pipes. This helps us find breaches impacting surrounding homes.
Localised Jetting – Using specialised nozzles, we direct 2000-5000 PSI water jets at the specific blockage or breach to break up and dissolve the clog without damaging pipes.
Additional Rodding – If needed, we carefully insert drain rods with angled tips to hook debris and pull it out. This removes any remaining obstructions.
Confirm Clear Lines – Finally, we reinsert the camera to confirm the complete removal of clogs from all impacted drains and pipes.
24/7 Availability for Drain Emergencies
Blocked drains don't follow a 9-5 schedule; backup and flooding can strike apartments and neighbourhoods at any time. Our Maidstone teams are available 24/7 to respond to multi-property emergencies, day or night. We realise shared blockages require immediate action to alleviate health hazards and disputes between frustrated residents, so whether it's late on a weekend or an early morning callout before work, you can rely on our round-the-clock service to solve neighbourhood-wide clogs.
Advanced Tools to Clear All Lines
General plumbers simply can't clear elaborate multi-home drainage systems. Our Maidstone teams use professional-grade high-powered jetters and drain cameras to give us total vision and access to resolve the most complex shared clogs. We can blast through tough grease or tree root blockages within interconnected lines spanning numerous properties. Our CCTV surveys also enable us to pinpoint breaches leading to wider issues. We have the advanced equipment for the job.
Specialist Expertise Honed From Experience
You want drain technicians who have seen it all when it comes to complicated multi-property plumbing. Our Maidstone teams have decades of hands-on expertise in solving neighbourhood drainage woes of every kind. We've carried out hundreds of jobs unclogging overloaded main lines, faulty apartment stacks, and jars between terraced homes. Combined with regular training, this specialist knowledge lets us accurately trace and repair piping affecting any number of surrounding properties.
End Neighborhood Drainage Issues Today
Our Maidstone drainage specialists have the 24/7 availability, advanced equipment, and expertise needed to precisely locate and clear blockages across shared pipes, whether it's between neighbouring houses or under entire apartment blocks. We know how frustrating and hazardous overflowing drains can be when the issue impacts your whole community. Contact our friendly team today for emergency unblocking services and preventative drain surveys.
Contact the team
Almost 100%
of estimates
are accurate
Established
for over
30 years
Contact the team
We don't often think about the drains in and around our homes until they become blocked and we need drain clearance services. Unfortunately, when we do have blocked drains the first time we think about our drains is in a potential emergency situation, with waste water backing up into our home or garden. Luckily we have a team of emergency plumbers on standby and ready to help.
We know that plumbing and drainage issues always happen at the most inconvenient time – mainly because there is no convenient time to have blocked drains! Our emergency 24-hour callout is only ever a phone call away and our local team of emergency plumbers will be on hand quickly to help with drain clearance and drain repairs.
We provide free, no obligation quotes for work, and pride ourselves on our estimates being correct in 99% of cases. We won't sting you with hidden charges and will always be transparent and honest in our work and charging structure.
For blocked drains in Maidstone, call Blockbusters today on 0800 068 9282