For blocked drains in Maidstone, come to Blockbusters.
Maidstone Blocked Drain Services for Health and Hygiene
If your Maidstone home is suffering from blocked drains, you need to get expert drain unblocking as soon as possible. This unhygienic environment can cause foul smells, leakage, and mould growth, which can lead to severe health issues.
At BlockBusters, our professional engineers have the expertise to quickly unclog your drains and restore proper drainage. With state-of-the-art equipment and 24/7 availability for emergencies, we guarantee fast, effective solutions to restore your health. Don't wait until your blocked drains become a serious health hazard.
The Health Hazards of Clogged Drains
Blocked drains don't just cause inconvenient leaks and overflows—they can seriously jeopardise the health of you and your family. When drains are clogged, contamination builds up, creating a breeding ground for dangerous bacteria, viruses, and mould. These can cause respiratory issues and infections.
Stagnant water also leads to unpleasant rotten egg smells from sulfur gas buildup. Rodents and pests are attracted to clogged drains too, spreading disease. Allowing drain blockages to persist deteriorates your home's plumbing system and allows raw sewage to back up. A clogged drain can put your family's health and home value at risk.
Fast Drain Unblocking That Protects Your Health
At BlockBusters, we know that clogged drains can lead to major health hazards. That's why we use state-of-the-art equipment and proven methods to tackle drain blockages head-on. Our highly trained engineers will thoroughly inspect your drains, locate the obstruction, and employ precision high-pressure water jetting to clear out the toughest clogs. We'll also clean and disinfect your pipes to eliminate bacteria buildup. With round-the-clock availability, we can solve your blocked drain emergency promptly before it causes damage to your health and home.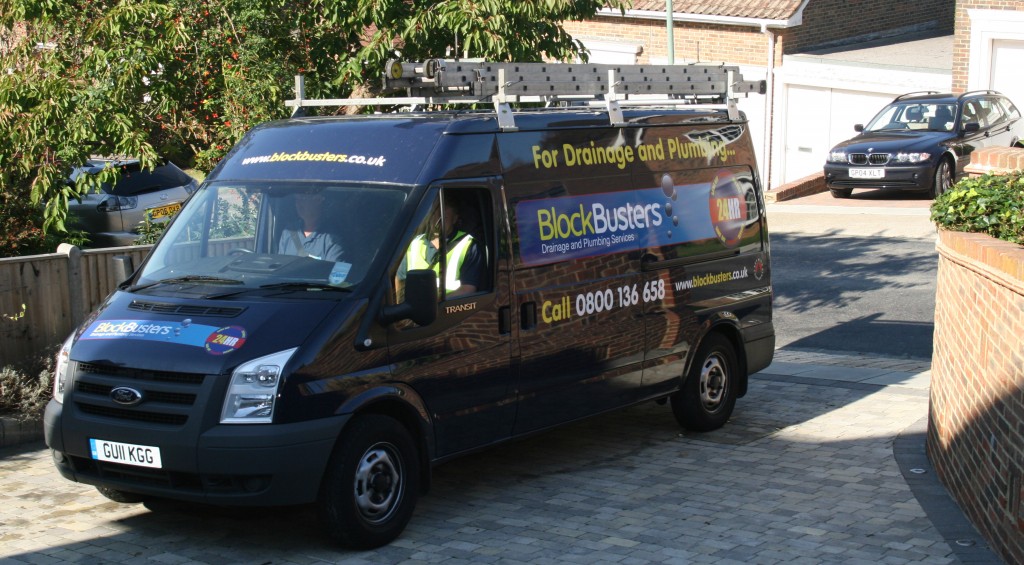 How to Tell When Blocked Drains Are Affecting Your Health
Neglected clogged drains can take a toll on your family's health. Here are some telltale signs a blocked drain is causing health hazards in your Maidstone home:
Bad odours like rotten eggs coming from drains
Visible mould growth around sinks or toilets
Water backing up or overflowing from clogged fixtures
The presence of cockroaches, flies and other pests attracted to standing water
Chronic coughing, headaches or unexplained rashes in family members
High levels of humidity indoors from drain leakage
These symptoms indicate bacterial and mould overgrowth that can lead to respiratory infections, skin irritation, nausea, fatigue and disease transmission. Blocked drains also allow potentially dangerous gases like hydrogen sulfide, methane and carbon monoxide to leak indoors. Don't dismiss these warning signs.
24/7 Emergency Service for Urgent Drain Unblocking
When a blocked drain causes a backup or overflow of contaminated water in your Maidstone home, you need immediate assistance. BlockBusters provides 24/7 emergency drain service so we can promptly dispatch our most experienced engineers, day or night. By responding urgently to your blocked drain crisis, we can prevent prolonged exposure to sewage, foul odours and disease-causing bacteria. Our round-the-clock availability gives you peace of mind, knowing help is only a phone call away.
Specialist Expertise for Safe Drain Unclogging
Improper drain cleaning techniques can worsen clogs, damage pipes and release more bacteria. Our specialists have extensive training in industry best practices for safe, effective drain unclogging. Our methodical approach thoroughly removes blockages while preventing contamination and leak risks. We know which solutions to apply for different types of clogs. You can trust our highly skilled drain experts to resolve any blocked drain hazards in your Maidstone home using proven techniques.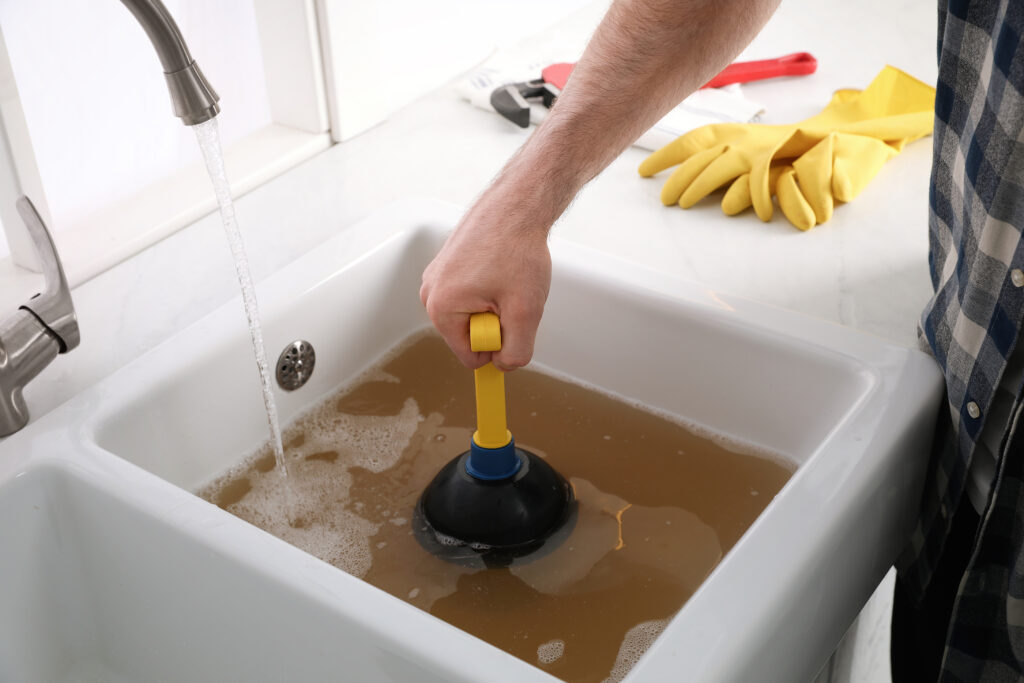 Our Effect Drain Unlocking Process
When you call BlockBusters to unclog your blocked drain in Maidstone, here is the thorough process you can expect:
Initial inspection – Our engineer will visually inspect your drain system and use a drain camera to locate clogs.
Mainline hydrojetting – We'll use high-powered water jets to scour your main sewer and drain lines, propelling out debris.
Root cutting – If tree roots have invaded pipes, we'll cut and extract the roots completely.
Drain cleaning – We thoroughly clean the pipes with disinfectants to flush out bacteria.
Confirmation and recommendations – Once drain flow is restored, we confirm functionality and advise on drainage system maintenance.
Follow-up support – We offer a warranty on drain unclogging services and are available 24/7 if issues recur.
Comprehensive Services to Prevent Future Blockages
Blocked drains are often symptomatic of larger issues in your home's plumbing system. At BlockBusters, we provide a comprehensive suite of drain services to not only unblock current clogs but also prevent future blockages from occurring. From drain surveys to pipe repairs to maintenance plans, our all-in-one services keep your drains clear and optimise your drainage system. Fewer clogs means less chance of backups, overflows and exposure to contaminated water.
Don't Let Clogged Drains Compromise Your Health
Allowing blocked drains to persist in your Maidstone home is playing with fire when it comes to your family's health and the value of your property. Don't live another day exposed to foul odours, mould growth and disease-causing bacteria from clogged pipes. BlockBusters' drain specialists have the cutting-edge equipment, expertise and 24/7 availability to quickly resolve any drainage issues. Contact BlockBusters today to schedule an appointment or request emergency drain unblocking service.
Contact the team
Almost 100%
of estimates
are accurate
Established
for over
30 years
Contact the team
We don't often think about the drains in and around our homes until they become blocked and we need drain clearance services. Unfortunately, when we do have blocked drains the first time we think about our drains is in a potential emergency situation, with waste water backing up into our home or garden. Luckily we have a team of emergency plumbers on standby and ready to help.
We know that plumbing and drainage issues always happen at the most inconvenient time – mainly because there is no convenient time to have blocked drains! Our emergency 24-hour callout is only ever a phone call away and our local team of emergency plumbers will be on hand quickly to help with drain clearance and drain repairs.
We provide free, no obligation quotes for work, and pride ourselves on our estimates being correct in 99% of cases. We won't sting you with hidden charges and will always be transparent and honest in our work and charging structure.
For blocked drains in Maidstone, call Blockbusters today on 0800 068 9282