For blocked drains in Maidstone, come to Blockbusters.
Protect Your Home From Flooding With Blocked Drain Solutions in Maidstone
Flooding and water damage can wreak havoc in your home; imagine returning home to find your basement or garden flooded due to blocked pipes. BlockBusters promises specialist drainage solutions to diagnose and unblock drains quickly to fix and prevent water damage and flooding. Our team of experienced engineers across Maidstone use state-of-the-art jet washing and CCTV technology for fast, efficient drain unblocking. Don't wait until you have a flooded mess.
How Blocked Drains Can Flood Your Maidstone Home
Ignoring a blocked drain even briefly can lead to a flooding catastrophe in your home, so rapid response is important. When pipes fill with grease, tree roots, and other debris, wastewater has no place to go. It backs up rapidly, causing overflowing sinks, stalled toilets, and water spilling out into basements and gardens.
Flooding causes untold destruction to your property as water completely ruins flooring, walls, furniture, appliances, electrics, and valuables. Photos, kids' toys, important documents – anything on the floor is likely destroyed. Dangerous mould and mildew also spread quickly after flooding, posing health hazards like asthma triggers and respiratory infections. The damage can run into the tens of thousands and severely impact your property value.


Spot the Early Warning Signs of Drain Flooding
Left unaddressed, blocked drains can eventually lead to flooding and water damage in your home. Thankfully, there are early indicators that your drains are clogged and may soon cause backups. Watch for these signs:
Slow-draining or gurgling sinks and tubs
Overflowing or stalled toilets
Pooled water in your yard or basement
Foul sewage odours
Water stains or mould on walls or floors
Catching these symptoms early allows the blocked drains experts at BlockBusters to take quick action before flooding escalates.
24/7 Emergency Flooding Assistance
Blocked drains often choose the most inconvenient times to fail, causing floods at night or on weekends. The BlockBusters team is always prepared for drainage disasters in Maidstone homes and businesses. Our unblocking engineers are on-call 24/7 to quickly contain flooding and prevent further water damage. We understand that swift action is essential to mitigate the effects of any plumbing emergency. You can trust BlockBusters to be available anytime your drains fail and flooding ensues.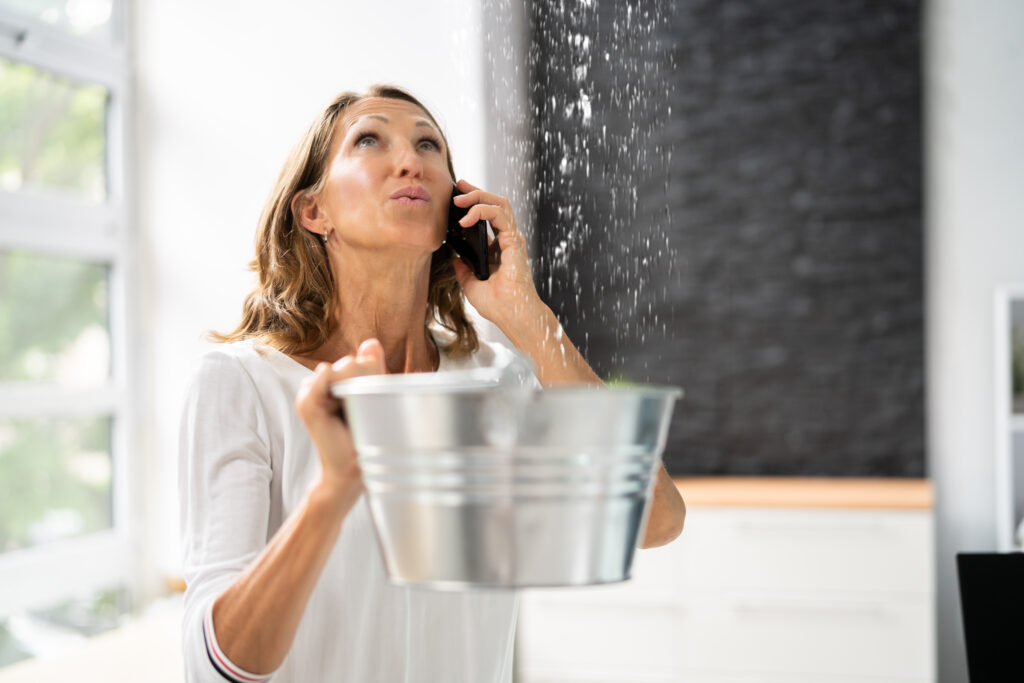 Local Expertise
When flooding strikes your home, a fast response is critical to protect your property from excessive water damage. As a trusted local company, BlockBusters has specialised teams stationed across Maidstone who can reach you quickly when drains fail. Our familiarity with the region allows us to be onsite rapidly to assess and resolve any drainage issues before flooding overwhelms your home. With local engineers just minutes away, you can count on BlockBusters for a prompt reaction to mitigate any home flooding in your area.
The BlockBusters Drain Unblocking Process
Trust our simple 6-step process will get your clogged drains unblocked quickly and efficiently:
Initial inspection – Our engineers will assess the drain and locate the blockage using state-of-the-art cameras.
High-powered water jetting – We'll clear debris, fat deposits, and blockages using advanced high-pressure water jets.
Rodding and roto-rooting – Stubborn blockages are cleared away by mechanically rotating metal rods down the drain line.
Drain survey – Our CCTV cameras examine the drainage system to check for damage and identify underlying issues.
Recommendations – We advise on any necessary repairs, maintenance, or products to prevent future blockages.
Clean-up and sanitation – Our team leaves the area clean, tidy, and disinfected once the drain is flowing freely.
Specialist Expertise You Can Trust with Water Damage
With any water damage in the home, you need drainage specialists you can trust to solve the problem quickly. The BlockBusters team brings decades of expertise in all aspects of plumbing and drainage services. Our experienced engineers have seen every type of drain failure and flooding scenario. We know how to accurately diagnose issues and employ the latest methods and technology to unblock drains safely and efficiently. Don't leave water damage repairs to trial and error – trust the specialists.
A Comprehensive Drainage Solution for Flood Prevention
Blocked drains are just one piece of your home's overall wastewater system. At BlockBusters, we take a comprehensive approach to flood prevention, offering a complete range of drainage services. From drain unblocking to CCTV pipe inspections to septic tank maintenance, our team can address any issue that may be contributing to flooding. We'll provide custom solutions suited to your property's unique needs, and with regular drain maintenance and repairs, we can help prevent clogs and water damage before they occur.
Protect Your Maidstone Home Today from Drain Disasters
Left unchecked, blocked drains can wreak havoc through flooding and water damage in your biggest investment – your home. Don't wait until it's too late and face preventable destruction. Be proactive by calling in Maidstone's top professionals at BlockBusters. Trust us to get your drains flowing freely before flooding causes expensive repairs and ruins your property. Contact BlockBusters today for emergency drain unblocking or to schedule an inspection.
Contact the team
Almost 100%
of estimates
are accurate
Established
for over
30 years
Contact the team
We don't often think about the drains in and around our homes until they become blocked and we need drain clearance services. Unfortunately, when we do have blocked drains the first time we think about our drains is in a potential emergency situation, with waste water backing up into our home or garden. Luckily we have a team of emergency plumbers on standby and ready to help.
We know that plumbing and drainage issues always happen at the most inconvenient time – mainly because there is no convenient time to have blocked drains! Our emergency 24-hour callout is only ever a phone call away and our local team of emergency plumbers will be on hand quickly to help with drain clearance and drain repairs.
We provide free, no obligation quotes for work, and pride ourselves on our estimates being correct in 99% of cases. We won't sting you with hidden charges and will always be transparent and honest in our work and charging structure.
For blocked drains in Maidstone, call Blockbusters today on 0800 068 9282