For blocked drains in Maidstone, come to Blockbusters.
Regain Your Routine With Blocked Drain Services for Maidstone
BlockBusters offers reliable 24/7 drainage solutions in Maidstone, getting water flowing freely for those struggling with blocked and slow drains. Overflowing sinks, flooded bathrooms, and foul odours disrupt your home life, which is why we provide the expertise to diagnose and resolve any drainage issue quickly and effectively.
With a team of specialist engineers, state-of-the-art equipment, and decades of experience, BlockBusters has remedied thousands of drain blockages across the Southeast, earning a reputation for quality service. Schedule an inspection or emergency visit and get your drains in working order today.
Blocked Drains Disrupt Your Home Life
A blocked or slow drain doesn't just cause a temporary inconvenience – it can completely disrupt your daily home life. Backed-up sinks prevent you from doing dishes or brushing your teeth. Flooded showers make bathing impossible and create unsafe, slippery conditions. Foul sewage odours spread throughout your home, making every room uncomfortable.
Overflowing toilets create an unsanitary environment and can lead to extensive water damage if left unchecked. Appliances like your washing machine may even stop working properly. Daily household tasks become frustrating ordeals. Your home loses its comfort and cleanliness.
Blockbusters Restores Normalcy
Our thorough services eliminate drainage issues to restore your household activities, comfort, and cleanliness, so you can return to your daily home life. With round-the-clock availability and rapid response times, BlockBusters can quickly resolve blocked drains to restore your home's plumbing system. We'll work to cause minimal disruption to your property, and we carry out trenchless drain repairs and replacements for lasting solutions.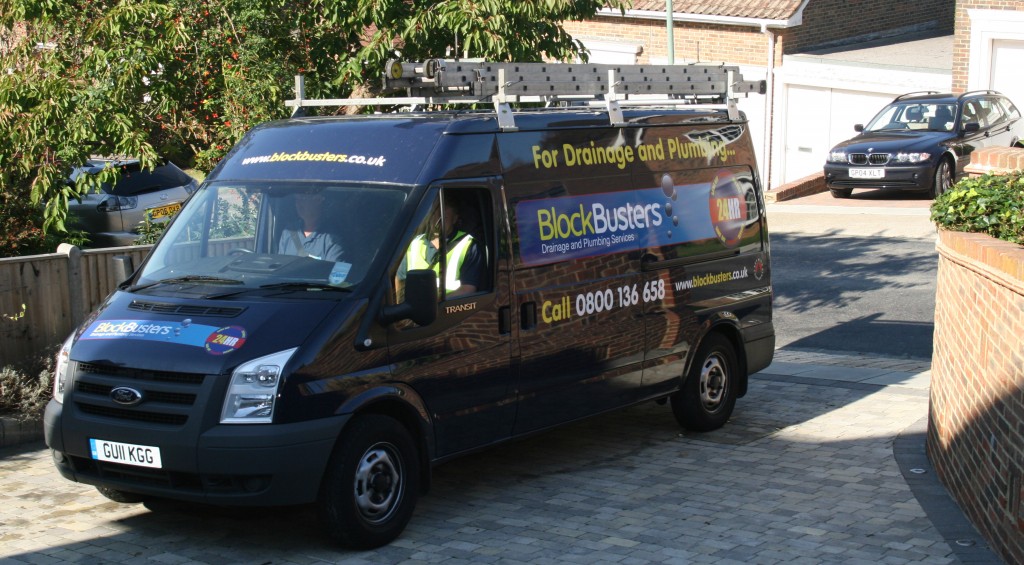 Expertly Unblocking Your Drains
Our precise, non-invasive process clears blockages quickly and correctly for long-term drainage:
Initial CCTV Inspection: Our engineer will thoroughly inspect the drain using a high-tech camera to identify the obstruction type and location.
Localised Jetting: We direct targeted, high-powered streams of water to dislodge the blockage without damaging pipes.
Root Cutting: For root intrusions, we utilise specialised mechanical cutters to clear out the obstruction.
Drain Clearing: We remove all sludge, grime, debris, and waste until water flows freely again.
Post-Inspection: A final CCTV check ensures the drain is 100% cleared. If needed, we provide repair, replacement, or preventative maintenance options.
Comprehensive Services for Minimal Disruption
With an extensive range of services, BlockBusters can comprehensively resolve any drainage disruption in your Maidstone home. Our capabilities cover all causes of clogs and backups in sinks, showers, toilets, tubs, outdoor drains, sewer lines, and septic systems. We also provide preventative maintenance services to help avoid future blockages and disruption. Our diverse expertise and advanced technology allow us to find solutions for simple snaking to complex repairs and replacements. No matter the drainage issue, BlockBusters has the skills and equipment to restore flow.
Futureproof Repairs Save You Down the Line
BlockBusters delivers reliable, long-lasting drain repairs and unblocking using proven methods and high-quality equipment. Our experienced technicians take the necessary time to fully diagnose issues before starting work. We then perform careful, complete clearing and repair according to industry best practices. We never take shortcuts. Our expert workmanship provides durable solutions, so you can have confidence your drains will remain free-flowing for years to come. No more repeated blockages and disruption after our team addresses the root cause.
Prices That Don't Disrupt Your Funds
BlockBusters provides premium drain cleaning and repair services at fair, affordable rates. Our upfront pricing ensures no hidden fees. 100% satisfaction guarantees mean you only pay for quality workmanship. As a local company, we offer very competitive pricing without sacrificing skill or equipment. You shouldn't have to pay exorbitant costs for functioning drains. Our pricing gives you the value you deserve.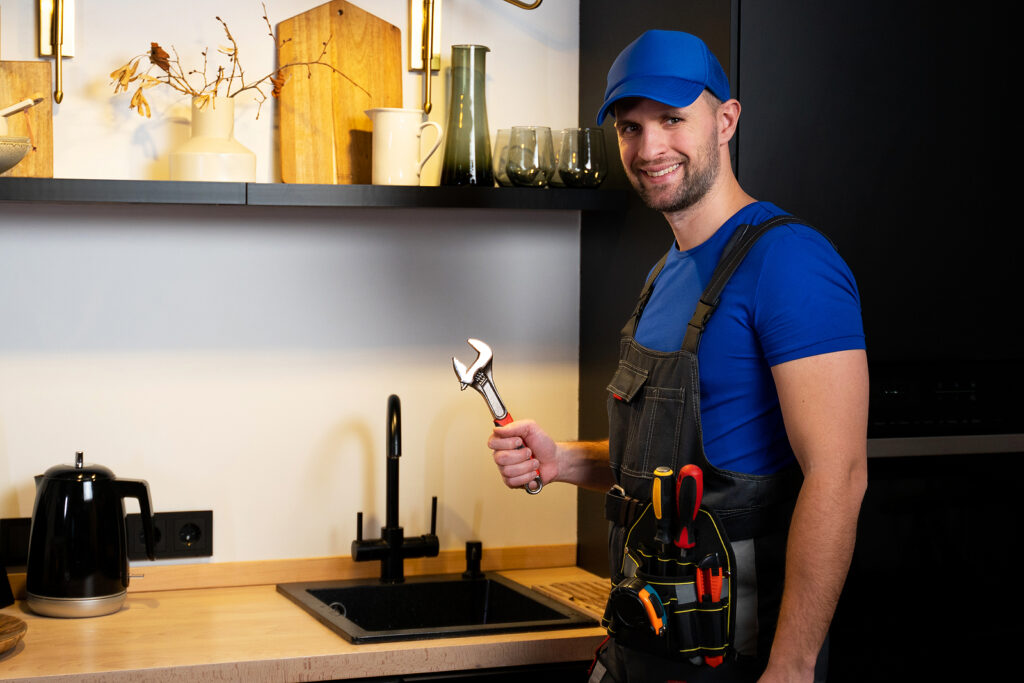 Eco-Friendly With Less Invasive Work
BlockBusters utilises eco-friendly methods that cause less disruption to your home when clearing drains. Our high-powered water jetting can clear blockages without digging, limiting property damage. We also reline pipes instead of fully replacing them when possible, avoiding major construction. Any necessary excavation work is kept to a minimum. And we take care to protect your interiors as well. With our green technology and minimally invasive techniques, we resolve drainage issues without creating a mess or inconvenience. Your life is disrupted as little as possible.
Don't Let Drain Disruptions Continue
Blocked and faulty drainage systems don't just cause minor inconvenience – they can completely disrupt your daily household activities and quality of life. That's why BlockBusters provides reliable 24-hour services, expert specialists, and high-tech equipment to quickly diagnose and resolve any drainage problem in your Maidstone home.
Don't allow backed-up pipes, foul odours, flooded rooms, and dysfunctional appliances to keep hampering your home life. Our comprehensive solutions get your drains flowing freely again so you can get back to normal. Contact BlockBusters today to schedule an inspection or emergency unblocking.
Contact the team
Almost 100%
of estimates
are accurate
Established
for over
30 years
Contact the team
We don't often think about the drains in and around our homes until they become blocked and we need drain clearance services. Unfortunately, when we do have blocked drains the first time we think about our drains is in a potential emergency situation, with waste water backing up into our home or garden. Luckily we have a team of emergency plumbers on standby and ready to help.
We know that plumbing and drainage issues always happen at the most inconvenient time – mainly because there is no convenient time to have blocked drains! Our emergency 24-hour callout is only ever a phone call away and our local team of emergency plumbers will be on hand quickly to help with drain clearance and drain repairs.
We provide free, no obligation quotes for work, and pride ourselves on our estimates being correct in 99% of cases. We won't sting you with hidden charges and will always be transparent and honest in our work and charging structure.
For blocked drains in Maidstone, call Blockbusters today on 0800 068 9282