Septic Tanks Kent – Expert Repairs, Installation, and Emptying Services
BlockBusters have over 20 years of industry experience installing, servicing and emptying septic tanks in Kent. We should be your first port of call when it comes to getting your septic tank back to the best possible working order, ensuring it is adhering to the latest General Binding Rules for septic tank owners.
If you own a septic tank in Kent, our experts at Blockbusters will be able to provide the following essential services that will ensure proper running for the future:
Repairs of septic tanks
Septic tank emptying
Cleaning of septic tanks
Attending emergency callouts
The installation of a brand new septic tank in Kent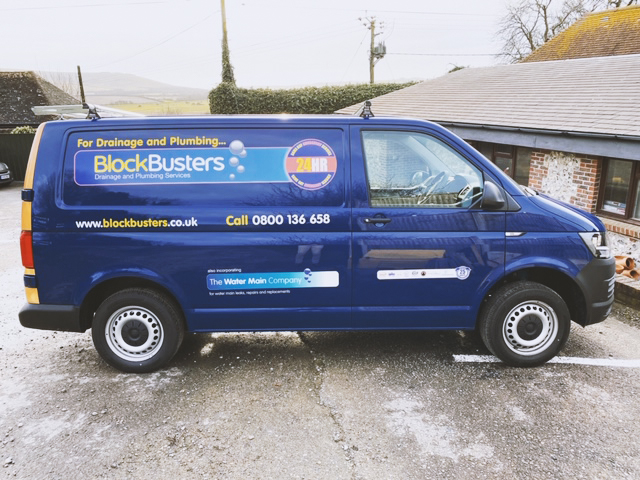 By law, all septic tanks in Kent require regular servicing and maintenance from qualified drainage engineers like our experts at Blockbusters. Under no circumstances should you attempt to service or empty your septic tank yourself, and by no means should you attempt to install a septic tank on your property yourself. Because all septic tanks in the UK must follow codes and regulations that adhere to the UK's General Binding Rules, if you attempt to do any of this yourself, you could risk contamination to the local environment and harm local residents.
If you need a septic tank emptying in Kent, require general maintenance, or the installation of a brand new septic tank in Kent, please do get in touch with our experts at Blockbusters today.
When Should I Empty my Septic Tank in Kent? 
Did you know that septic tanks can build up sludge at the bottom of the tank? This sludge causes issues that can lead to all sorts of problems within your septic tank, so this regular maintenance will ensure that this problematic waste is removed and doesn't cause your septic tank to break down.
If a septic tank becomes too full with waste, then this can cause problems within the septic tank as well as within the drainage system on your property. Problems can include appliances not working as efficiently as they should be, as well as clogging within the plumbing. This can cause gurgling and bad smells to appear.
The frequency of how often your septic tank in Kent should be emptied depends on certain criteria. This includes, but is not limited to:
The size of your tank
The number of people within the property
How often the septic tank is used
Your wastewater production
The age and general condition of your septic tank
With these factors in mind, we highly recommend emptying your tank on a regular basis, which is around once a year.
Rules and Regulations: What Do You Need to Know? 
You may be wondering, "what are the main septic tank regulations that I need to keep in mind as the owner of a septic tank?" As outlined by the Environment Agency, your septic tanks are required to meet the following guidelines:
No foul water is to discharge into the ground surface
A T-pipe must be installed with your septic tank in order to avoid sewer contamination
If a public sewer is within 30 metres of the property, and the existing septic tank does not comply, the drainage must be diverted to the sewer system
You must register your septic tank with the Environment Agency if it isn't already
A new septic tank may be required to be installed if there is damage present on your current septic tank
Your septic tank must be installed within a 30-metre radius of a hard-standing area
Blockbusters Septic Tank Services in Kent
If you're in need of septic tank services from the experts at Blockbusters, we've listed our main services below: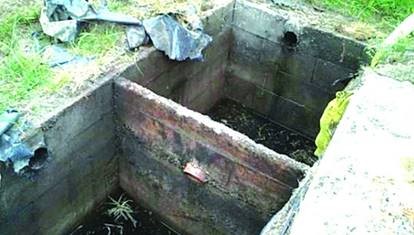 Septic Tank Servicing & Maintenance in Kent
If you aren't sure how often your septic tank in Kent should be serviced and maintained, we highly recommend getting your septic tank serviced by our drainage experts at Blockbusters at least every three years. This will ensure that your septic tank in Kent remains safe, and is compliant with the General Binding Rules. If you don't have your septic tank serviced within this timeframe, you may have to pay upwards of £7000 for a new tank if your old tank becomes damaged and needs replacing, or if it is completely defunct.

Our septic tank servicing and maintenance in Kent include:
Septic tank pumping
Water jetting
Bacterial additives to maintain the PH balance
Installation of an effluent filter if yours is not working correctly
What happens if my septic tank doesn't comply?
Enforcement notices will be issued by the Environment Agency which can result in fines up to £150,000.
Full details can be found on the government website or give us a call on 0800 136 658 to discuss any concerns you may have.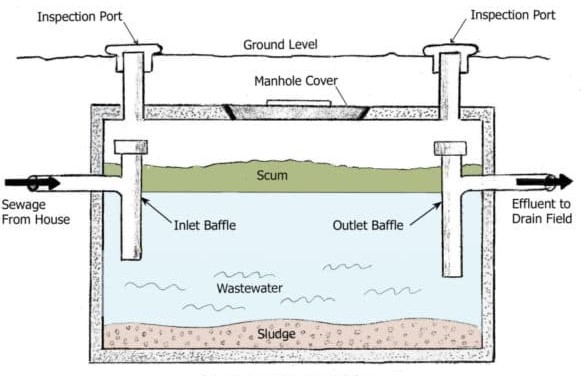 Septic Tank Emptying in Kent:
If you own a septic tank on your property, depending on how often it is used and how many people are using it, your septic tank in Kent will need to be emptied from once a year to every six months. If you aren't sure how often your septic tank in Kent needs to be emptied, feel free to contact our expert drainage engineers in Kent who can determine the best frequency for you. Under no circumstances should you undertake any septic tank maintenance yourself as this can pose a significant risk to your health and safety.
If you're unsure of whether or not your septic tank needs emptying sooner rather than later, there are some common signs to look out for that we've detailed below:
Slow drainage of toilets, showers, washing machines, and other water-based appliances
Pooling water around the septic tank and drainage field
Foul smells coming from your septic tank
Sewage foul has spilt onto your land
You know that your septic tank has not been emptied in over a year
If any of the above sounds like your current situation with your septic tank in Kent, get in touch with Blockbusters today.
Septic Tank Installation in Kent:
If you've moved to a new property, or if your previous septic tank is damaged and is in need of replacing, our experts at Blockbusters are more than qualified to help with the installation of a new septic tank in Kent. For expert septic tank installation in Kent, we will need to discuss the following criteria:
The size of the tank required
Surveys of the ground conditions where the septic tank will be installed
How accessible the site is
The size drainage field needed to suit the tank's needs
The cost for carrying out the procurement and installation of a new septic tank in Kent can cost between £4000 to £7000 depending on the above criterion.
Contact Blockbusters Today for Septic Tank Services in Kent
Here at Blockbusters, our drainage experts have years of experience in the drainage industry and are fully qualified to carry out a wide range of drainage related tasks. Whether you're looking for septic tank maintenance, emptying, or require the installation of a brand new septic tank in Kent, our expert engineers at Blockbusters are able to offer solutions to domestic and commercial properties.
Our experts at Blockbusters are available for 24-hour emergency services, so if you find that you're suffering from sewage and drainage problems, such as sewage overflow or another severe problem relating to your septic tank, make sure you contact our team at Blockbusters today. If you have any drainage problems, get in touch today.
Contact the team