For blocked drains or emergency plumbing in Brighton and Hove, BN1 and surrounding areas, BlockBusters can flush out the problem: 01273 936610 or 0800 136 658
Emergency Plumbers in Hastings ‒ Fast and Efficient Services When You Need Them
Here at BlockBusters, we have emergency plumbers in Hastings who'll be ready and waiting to help when your pipes and drains suddenly go wrong. Whether it's water leaks and burst pipes, blocked appliances or something else entirely, they can be there to make sure it's fixed right away, and done the right way.
We've got a great list of services and benefits that you can use when you call:
No call-out charges
Free quotes and advice on all plumbing issues
A range of solutions for blocked drains
Drain cleaning and repair services (domestic and commercial)
Kitchen sink fittings and repairs
Shower fittings and repairs
Routine maintenance and repair services
We're dedicated to providing same-day solutions to most plumbing problems we're called to fix, so you can rest assured that your property will be in safe hands. There's no need to hesitate, or to wait and see if the problem will go away by itself. You can have it taken care of by us in no time, at a price that suits your budget perfectly.
Save your property from a plumbing emergency with BlockBusters.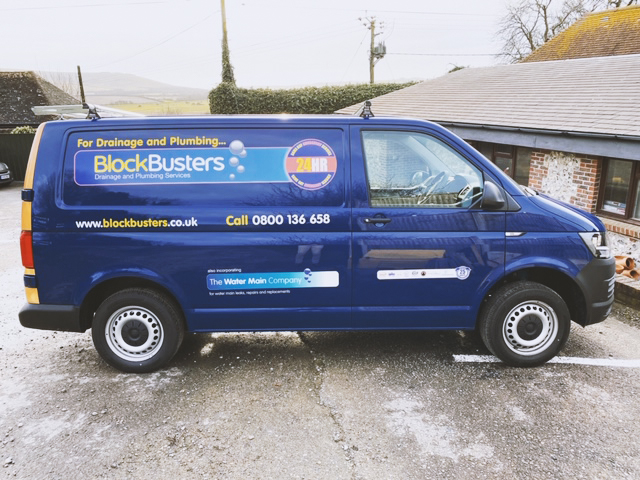 What to Do About Burst Water Mains
We're often asked what you should do if you suddenly find that you've got a burst water main outside your home. After all, this is just as much of an emergency as a plumbing or drainage issue inside the house, isn't it?
It is true that having a burst water main outside your property is an emergency. However, it's not one that you have to deal with yourself. As water mains fall outside of your property boundary, they are not your responsibility to have unblocked or repaired. This is a job for your local water company, which will change depending on where you are in the UK. If you own a property in Hastings, for instance, the company you'll need to speak to about a burst water main is Southern Water.
How to Report a Burst Water Main
Every water authority in the country should have its own website. There, you will quickly be able to report any burst water main near your property and they'll be able to send someone out to quickly take a look.
Contact Our Emergency Plumbers in Hastings
If you're based in Hastings and you've got a plumbing emergency on your property, contact our engineers at BlockBusters right away. We've got years of experience in dealing with a range of issues with your pipes and our specialist equipment can help your home get the drain cleaning, unclogging, or repair work it needs.
Whether you've got a blocked toilet or sink, or a pipe has burst somewhere on your property, we can guarantee that we'll have the solution to put it right.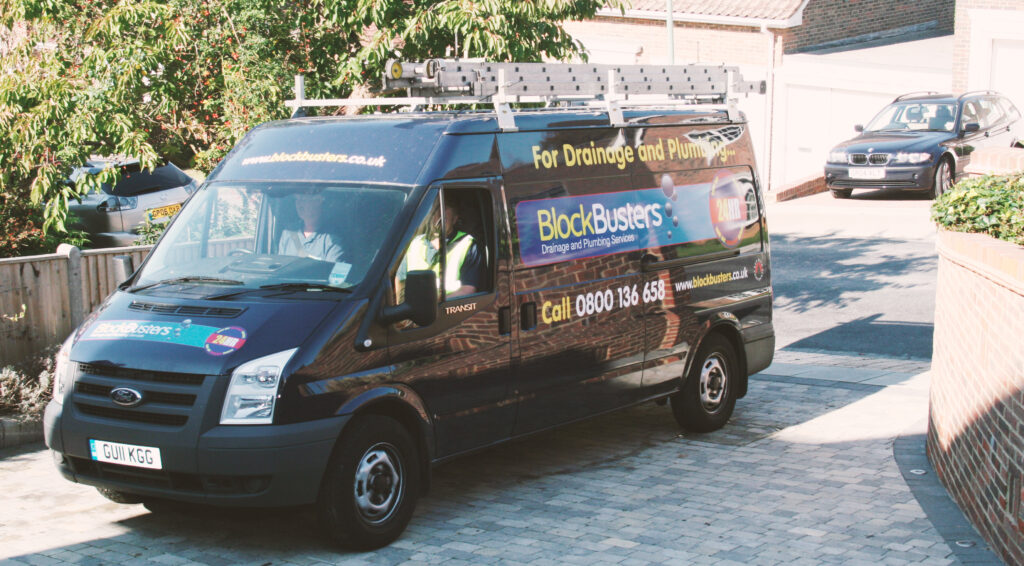 FAQs
How can I keep my pipes from bursting?
There are a few things you can do to keep your pipes from bursting. These mainly involve making sure your pipes don't freeze up during the winter, as this is a common problem and cause of plumbing emergencies. When the water inside the pipe freezes, the pipes will expand and crack, causing them to burst under the pressure.
To protect your pipes and to stop this from happening, you should always make sure your pipes are well-insulated. If you have a water tank or pipes in the loft, you can even open the loft hatch to let the warm air flow through. It's also recommended that you leave the heating on low while you're away on holiday over the winter and let a friend or neighbour have a spare key so they can check on your property. If you're going to be away for a long time you should also think of turning off the water and draining the system so there's no water left in your pipes.
You should always know where your stopcock is indoors, as well, so that you can easily turn it off in the event of a plumbing emergency. In most houses, it should be located under the kitchen sink, but it will be nearby if it isn't. Stopcocks can be turned off by turning them clockwise.
What should I do if a pipe bursts in my home?
If the worst has already happened and a pipe has burst in your home, you'll need to start by switching the water off at the stopcock. After this, you should open all your taps in order to limit flooding and use thick towels to soak up the water. If the pipe is in your ceiling, you may need to put a bucket underneath any drips coming through and limit the amount of damage done to your property.
Once you've done this, you'll need to leave it to the professionals to make sure the pipe is fixed. Contact a trusted emergency plumber to carry out the repair work you'll need and your home should soon be back to normal.
Contact the team