Licensed Septic Tank Emptying in Haslemere
BlockBusters provide a full range of septic tank services to ensure the continued safe running of your sewage treatment systems. From cesspit and septic tank emptying in Haslemere to repairs, maintenance and installation, we offer a fully comprehensive septic tank service.
If you need your septic tank emptied, we can send our drainage engineers out to safely and professionally vacuum the waste from your tank and transport it to a treatment facility. Our septic tank emptying service is designed to be minimally-invasive to ensure no disruption to your day-to-day duties.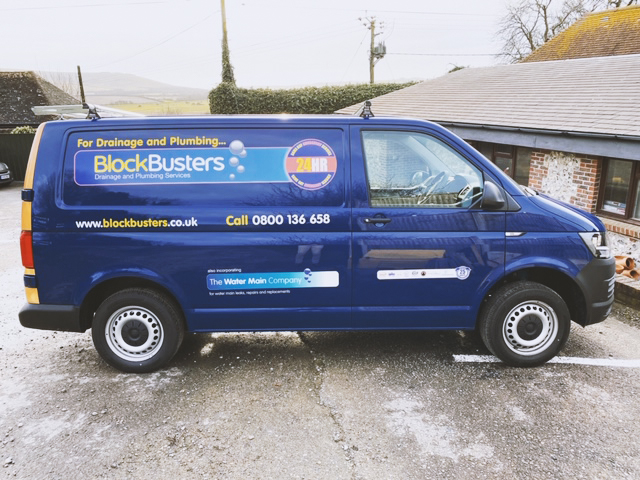 Our septic tank emptying services in Haslemere conform to the UK's General Binding Rules and the Environment Agency to ensure the safe and legal running of septic systems in domestic properties.
Prices for cesspit and septic tank emptying typically start at £200 but can be more depending on additional factors, such as the size of the tank and if we encounter any problems that need to be dealt with to ensure your tank is operating correctly.
To book your septic tank inspection or emptying service, please contact BlockBusters today.
Contact us for septic tank emptying in Haslemere
Why You Must Have Your Septic Tank Emptied
Septic tanks must be emptied at least once every three to five years depending on the size of your tank and its usage. Your septic tank must be emptied and serviced by a licenced professional to ensure it meets guidelines set in place by the GBR and Environment Agency. The emptying process can also be a very dangerous task as it involves dealing with sewage waste. By no means should you attempt to carry out this service yourself, as you will be putting yourself and others at risk.
Additionally, if your septic tank is not professionally serviced and emptied by licensed professionals, you will be at risk of receiving a hefty fine for not conforming to the GBR.
The Emptying Process
The septic tank emptying process is performed swiftly and efficiently by our licensed and local engineers in Haslemere. We will send one or two engineers out to your property equipped with a tank vacuum mounted on one of our vehicles to begin the emptying process. It's important that we have easy access to your property and septic tank, if for whatever reason access is restricted, it's important you inform us beforehand so we're able to discuss the best way to reach your tank.
The process involves inserting a vacuum into your septic tank, which then extracts the waste from it, into our onboard tank. The entire process typically takes no more than an hour. Once finished, we transport the waste to a liquid waste disposal facility where it's responsibly treated.
There are instances where we might discover problems with your tank, such as leaking or rusting pipes, poor filtering or we notice your tank is in need of a clean. If we notice any of the above, we will alert you before any additional work is carried out.
You do not have to be at home while we empty your tank, but we will need access to the tank.
What You Can Expect to Pay
The cost for emptying a septic tank in Haslemere start at £200 but can be higher depending on a number of factors, size being a key consideration. If any further work is required on the tank (repairs, cleaning or maintenance), this will increase the cost.
Our prices are among the most affordable in West Sussex and you can rest assured that your tank will be professionally emptied by certified engineers in accordance with the General Binding Rules and Environment Agency.
Knowing the Size of Your Septic Tank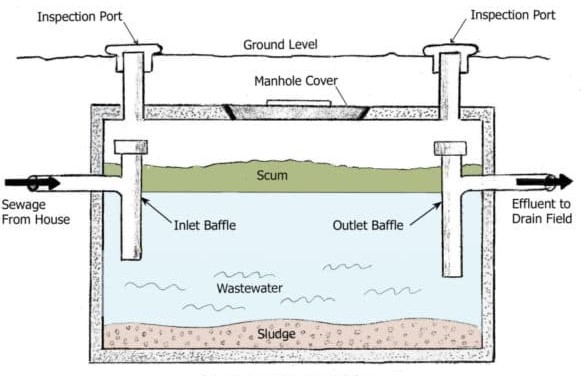 If you don't know the size of your septic tank, there are a few ways to find out. You can either inspect the outside of the tank (there's usually an indicator of its size on a label), you can also check previous emptying invoices to see how much was emptied and when. You could also call the company who supplied your tank to see what size you bought.
Failing all this, if you don't know the size of your tank, we can discuss this over the phone to ensure we bring the correct equipment for fast and efficient emptying.
Is Your Septic Tank Full?
It's not uncommon for your septic tank to become full without you knowing, especially if you don't remember the last time it was emptied! There are a few key signs to look out for if you think your septic tank is overflowing.
Patches of grass seem greener – if you notice your grass is slightly greener surrounding the septic tank, this may be a sign it's overflowing and watering your grass.
Pooling around the tank – again, if puddles surround your septic tank, it may be that the tank has spilled over and caused puddles to form. This may also smell pretty bad.
Slow draining appliances in the home – if your sink, bath, shower or toilet is slow to drain, and it's not a blockage, it may be that your septic tank is full.
Bad smells coming from these appliances – it's not uncommon for these appliances to start to smell when the tank is full, so be sure to address this swiftly before the smell consumes your home..
Call Our Licensed Engineers for Septic Tank Emptying in Haslemere
It's important to keep tabs on your septic tank and when it requires emptying to ensure it remains within the legislation of the General Binding Rules and to ensure your household's safety. Get your septic tank emptied today by our licensed West Sussex engineers and avoid costly problems in the future.
Contact our engineers in Haslemere for septic tank emptying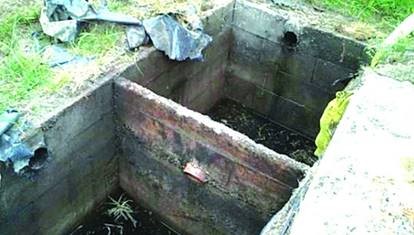 Contact the team