Certified Septic Tank Surveys in Hampshire
The General Binding Rules and the Environmental Agency make it essential for homeowners to ensure the safe running of their septic tank. BlockBusters' drainage engineers offer on-site septic tank surveys in Hampshire to ensure the safe working of your septic tank and highlight any problems during the survey.
Septic tank surveys cost anywhere between £250 to £500 depending on a number of factors which we will discuss with you on the phone or via email before any fee is agreed. If you know your septic tank is in need of a survey, whether it's because you've noticed an issue with the tank (slow draining sinks, baths, toilets etc) or you simply don't remember the last time you had one, our engineers can help.
Call or email our team to book your septic tank survey anywhere in Hampshire at a time and date that suits you.
Contact BlockBusters for septic tank inspections and surveys in Hampshire.
Free Upgrades for Septic Tanks
"
Problem with your septic tank? Get it upgraded to a sewage treatment system – all for free! It's covered by insurers and can save you thousands, so contact us to find out more. What Happens if There's a Problem With My Tank?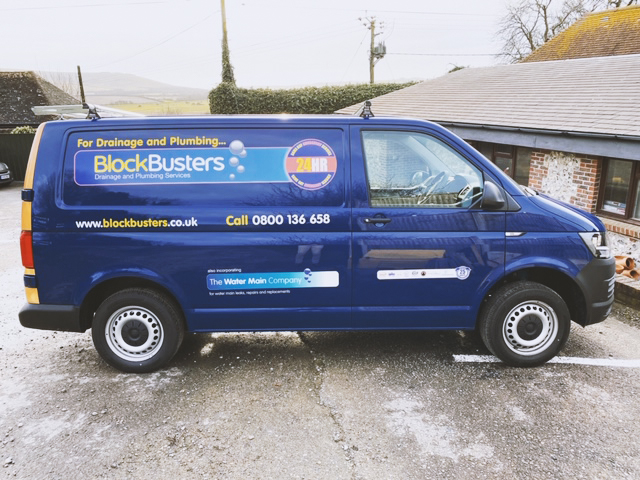 Problems with septic tanks aren't uncommon and most can be fixed through our maintenance and repair service. However, there are scenarios where septic tanks are beyond repair and require replacing. This can become costly but it remains absolutely crucial that you have your septic tank replaced as soon as possible. Failure to do so not only puts you at risk of illegally discharging wastewater into the ground, but may also put you and others at a safety risk.
A new septic tank for a four-bed house can cost anywhere between £7,000 – £10,000 depending on factors like access and VAT. This is why it is essential that you have your septic tank surveyed to ensure everything is working as it should and if any problems are noticed (leaky pipes, faulty filters etc) they can be swiftly fixed at a fraction of the price.
What Does a Septic Tank Survey in Hampshire Involve?
Our drainage engineers will attend your property to carry out the septic tank survey. If we find your septic tank is in good working condition, we will not need to empty the tank. However, if we discover that there is something drastically wrong with the tank, for example, a severe leak or rusted pipes, then we may need to empty the tank, address the problem further and return to complete the survey. In most cases, we don't discover any serious issues when we carry out septic tank surveys in Hampshire.
The Septic Tank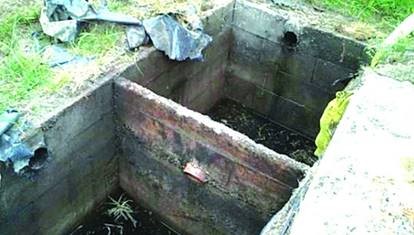 The survey takes into account multiple parts of the septic tank, including the tank itself, of course. This part of the report focuses on giving an outline of the septic tank's condition, how it's running and any notable points of concern. People who have not had their septic tank serviced in Hampshire for a long time, are more likely to run into problems like tree root ingress. This particular problem can cause effluent problems, which can result in the tank not meeting General Binding Rule regulations. If this is discovered, it needs to be addressed ASAP otherwise you may be at risk of a hefty fine.
The Chambers
All septic tank systems have chambers that serve it. Chambers normally exist where the drain sections meet, for example, the drainpipe serving your bathroom will meet the pipe from your kitchen. These intersections can tell us a lot about how your tank is running and if there are any noticeable issues.
These inspections can help to highlight areas that have been added to the system (if any) after installation and their structural integrity. Residues from each section can also tell us about their current condition and if anything needs replacing or repairing. For example, soil is a good indicator of potential problems with pipe, and fats may indicate a blockage.
The Pipe Work
We can use CCTV surveying equipment that's placed into pipes that run between chambers. This recorded footage allows us to assess the condition of the pipes and identify any blockages or problems with the pipes. It's not uncommon for pipes to become damaged by displacement at the joints. The biggest threat that comes with this is tree root ingression, which can cause severe damage to the pipes. Pipe replacement is something you want to avoid as it can be surprisingly expensive, but not as expensive as replacing the tank itself.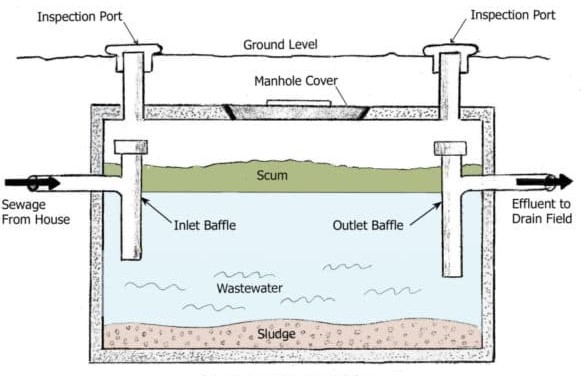 Get in Touch for Professional Services for Your Private System
Septic tank and drainage surveys can save you a fortune on septic tank replacement and even pipe repairs and replacements. Our septic tank Surveys in Hampshire start at £200 and allow us to identify any problems with your tank to ensure they're resolved quickly, or ideally, give your system the all clear. We also offer a full range of services for septic tanks, including installation, repairs and septic tank emptying.
Get in touch with our Hampshire drainage engineers today to book your survey.
Contact our engineers for septic tank surveys in Hampshire.
Contact the team