Get Fast and Reliable Septic Tank Servicing in Hampshire
As a leading local provider of septic services in Hampshire, BlockBusters has the expertise to get your septic tank system working properly again. With state-of-the-art equipment and highly trained technicians, we can accurately assess the issues with your septic tank and recommend the right solutions.
Whether you need repairs, maintenance, or even a full system replacement, BlockBusters will ensure the job is done right.
For repair, servicing and the installation of septic tanks in Hampshire get in touch with BlockBusters today.
Free Upgrades for Septic Tanks
"
Problem with your septic tank? Get it upgraded to a sewage treatment system – all for free! It's covered by insurers and can save you thousands, so contact us to find out more. Signs Your Septic Tank Needs Servicing
How can you tell if your septic tank is failing and needs professional attention? These are a few key indicators to watch out for:
Slow drains: If it takes longer for water to drain or you notice gurgling sounds, your septic tank could be clogged. This buildup prevents proper drainage and risks backup into your home.
Unpleasant odours: Strong sewage smells around your septic tank or yard may mean dangerous gases are leaking out. This poses health hazards.
Visible sewage:  Water pooling over the drain field or raw sewage bubbling up signals your septic system is backed up and needs urgent repairs.

Abnormal Vegetation: Lush plant growth around the septic tank or drain field indicates nutrient-rich sewage is seeping up, which can damage your property.
We'll Solve Your Septic Tank Problems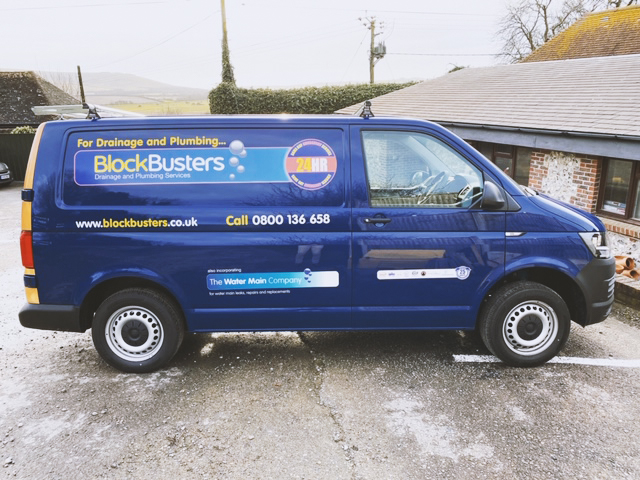 At BlockBusters, our experienced technicians fully understand the major septic tank issues plaguing local homeowners. We've seen these pitfalls time and again in the Hampshire area and know how to solve them. Here are some common septic tank problems we can resolve for you:
Failing or Poorly Functioning Tanks
It's common for older septic tanks to start failing as components age and deteriorate. Clogs, leaks, and drainage issues cause the whole system to work improperly, leading to backups, overflows, and bad odours. BlockBusters can identify and fix any functionality problems.
Not Meeting Environmental Regulations
Many outdated septic tanks now fall short of tighter environmental regulations. Non-compliance risks major fines from the Environment Agency. Our experts know the regulations in detail and can bring your tank up to code.
Risk of Overflow Disasters
The most dreaded septic tank nightmare – an overflow sending raw sewage spilling out into your property. BlockBusters offers professional maintenance to prevent clogs and over-saturation of your drain field, giving you peace of mind.
Unpleasant Sewage Odours
Faulty septic tanks frequently create noxious sewer gases that waft into your home. BlockBusters get to the root of the problem, providing proper fixes for the issues causing odours and leaving your home smelling fresh again.
Expensive Emergency Repairs
Putting off septic tank service leads to expensive emergency calls for backups and overflows. Get ahead of problems with BlockBusters' professional routine maintenance and save yourself the cost of crisis repairs.
Septic Tank Solutions You Can Trust
Our team of certified technicians can conduct thorough inspections using state-of-the-art cameras and diagnostics. We accurately identify any issues with your existing system and recommend the right repair, maintenance or replacement options.
Our services are performed to the highest professional standards using advanced techniques and equipment. We handle all needed permits and ensure complete compliance with environmental regulations.


More Than Just Septic Repair
When you choose BlockBusters for your septic needs, you're getting much more than just tank repair and replacement services. Our comprehensive approach delivers a wide range of benefits to provide Hampshire homeowners with a complete septic care solution:
Fast, Reliable Service
When septic issues arise, you need solutions fast. BlockBusters offers 24/7 emergency service with rapid response times. Our techs work efficiently to minimise disruption.
Avoid Fines and Legal Issues
We ensure your tank is fully compliant, helping you avoid nasty fines or legal action. Our expertise gives you peace of mind.
Prevent Overflow Disasters
With proper maintenance from our pros, you can avoid the nightmare of sewage backing up into your home. We keep things flowing smoothly.
Improved Functionality
We get your septic tank working optimally again. No more odours, slow drains, or seepage into the yard. Just smooth, effective sewage processing.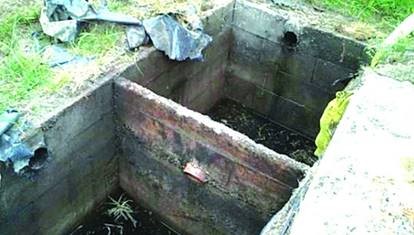 What happens if my septic tank doesn't comply?
Enforcement notices will be issued by the Environment Agency which can result in fines up to £150,000.
Full details can be found on the government website or give us a call on 0800 136 658 to discuss any concerns you may have.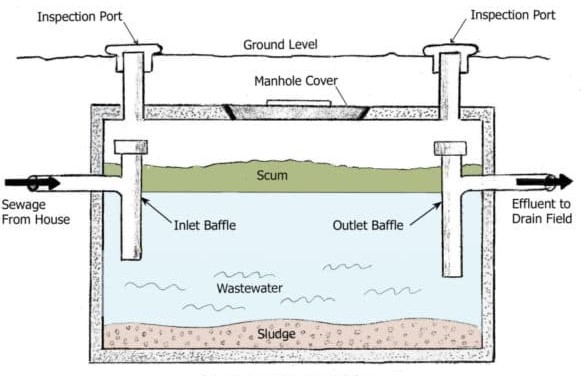 Restore or Protect Your Septic Tank Today
With round-the-clock service, industry-leading expertise, and the latest tools and technology, we can quickly restore your septic system to full, compliant function. No more odours, leaks, backups, or stress.
Our technicians have seen it all and can fix any septic issue effectively. Call us today on 0800 077 3279 or fill out the enquiry form below and we'll get back to you with a no-obligation quote.
Contact the team