Certified Septic Tank Installation in Guildford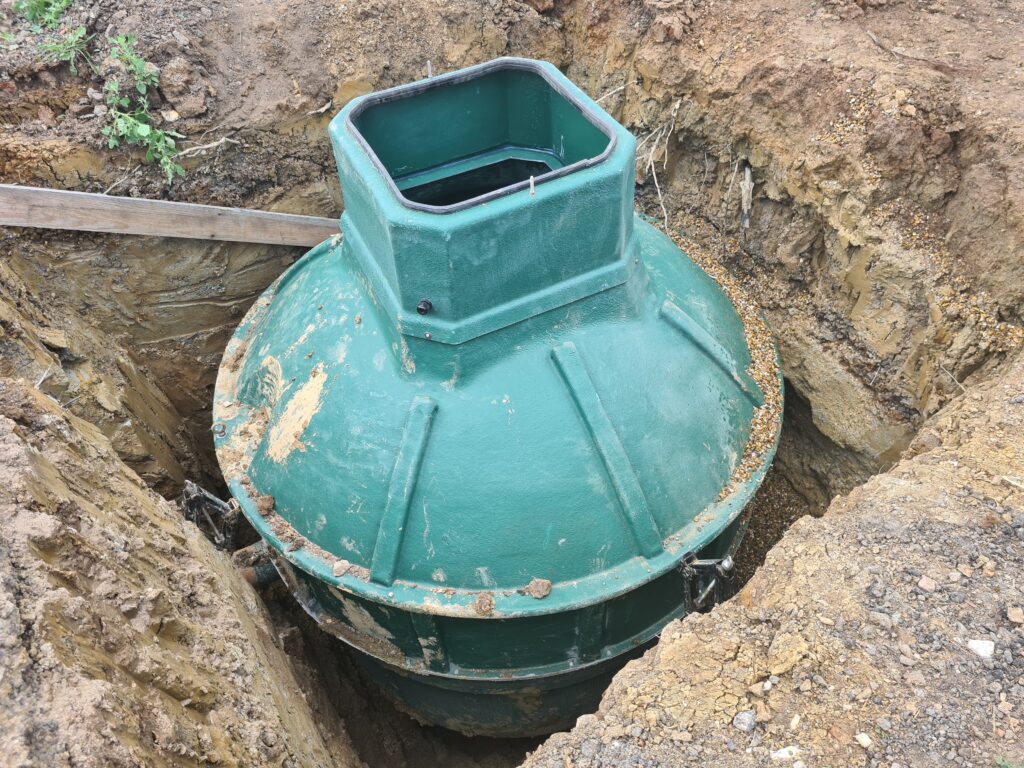 Safe and certified septic tank installation is essential for the continued safe running of your property's water and drainage systems. A septic tank is the best alternative for managing and disposing of wastewater if your property is not located near a public sewer. Without a septic tank, your property will have no way of responsibly disposing of wastewater and if you are found liable for discharging polluted water, you can face fines of up to £150,000.
Our drainage engineers at BlockBusters provide certified septic tank installation across Guildford and the surrounding areas. Covering both domestic and commercial properties, we install septic tanks that align with your budget, property size and property accessibility. Our installation service is non-invasive and once installed, maintenance and upkeep are minimal and extremely cost-effective.
To book your septic tank installation date in Guildford or to speak directly to one of our engineers, contact us via email or call us today.
Free Upgrades for Septic Tanks
"
Problem with your septic tank? Get it upgraded to a sewage treatment system – all for free! It's covered by insurers and can save you thousands, so contact us to find out more. The Benefits of Installing a Septic Tank in Guildford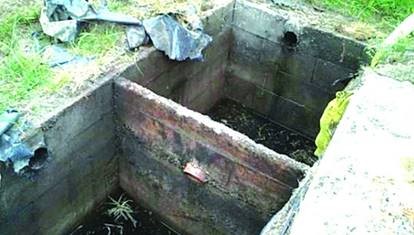 We install septic tanks in both commercial and domestic properties across Guildford and Surrey. Here are some of the main advantages of installing a septic tank:
You won't have to worry about public sewer charges
Septic tanks installed and maintained by BlockBusters can last up to 40 years
We identify and install environmentally-friendly septic tanks
Septic tanks are ideal for rural properties further away from cities and public sewer lines
Septic systems allow you to live further away from cities and towns
Having a septic tank can save money on property taxes since your property isn't hooked up to municipal sewer
Our Installation of Septic Tanks in Guildford
The most common reason customers opt for septic tank installation in Guildford is because they have recently moved house and discovered the previous septic tank needs replacing or the property doesn't have one (or isn't connected to a public sewer system). Some of the core factors our engineers will need to address before installation includes:
Identifying the size of the septic tank required
Surveying the ground conditions where the tank will be installed
Mapping out accessibility routes (if your property has a particularly narrow driveway or the path to the septic tank installation area is difficult to get to)
How big the drainage field needs to be to accommodate for the septic tank's requirements
The average cost for the procurement and installation of a new septic tank typically costs anywhere between £4,000 to £7,000. However, the maintenance and upkeep required are minimal and septic tanks can last up to 40 years.
Why Do I Need a Septic Tank?
Septic tanks are responsible for gathering wastewater generated by your water systems (toilets, washing machines, dishwashers etc) and separating the solids from the liquids; the latter of which exit into a drain field. The solids in the septic tank eventually sink to the bottom and over time, will require routine emptying from a licenced drainage company.
Properties located close to the main sewer will not necessarily require a septic tank as their waste is transported to the sewer line. If your property is too far from a sewer line, your best alternative is a septic tank. If you decide against a septic tank, your only other option is a cesspit, which is extremely expensive to maintain and nowhere near as environmentally friendly.
Without a septic tank or access to a public sewer system, your property will have no waste management system and will not be able to function properly or even legally.
What Affects Septic Tank Costs?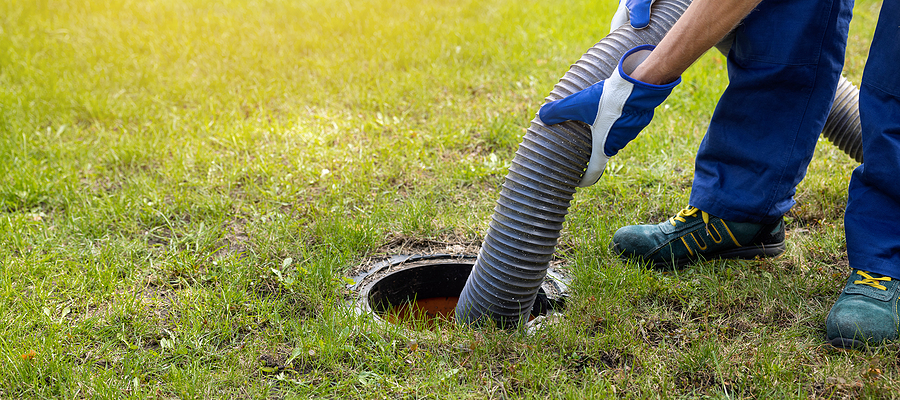 There are a few key factors that will affect the cost of your septic tank installation in Guildford. Such factors include:
The size of the tank
The conditions of the ground where it's being installed
The ground conditions where it's being installed
The accessibility of the site
The size of the drainage field required to suit the tank
You will also need to take into account how much maintenance and emptying will cost. In most cases, septic tank maintenance is relatively cheap and low maintenance.
Can I Service My Septic Tank Myself?
No, servicing a septic tank must be carried out by a certified drainage engineer. This task is not only unpleasant but dangerous. Additionally, the servicing must adhere to the General Binding Rules, if it does not, you could face hefty fines and cause pollution problems in the area. BlockBusters engineers are fully trained and equipped to professionally service all types and models of septic tanks across Guildford.
What Size Septic Tank Do I Need?
The size of your septic tank will depend on a few factors, but the minimum size for a septic tank on a domestic property with four occupants. As a general rule, you will need 180 litres for every additional occupant. This is particularly important if you are planning to extend your property in the future, as your service tank may also need to be updated to accommodate the additional occupant(s).
For Guildford Septic Tank Installation, Contact BlockBusters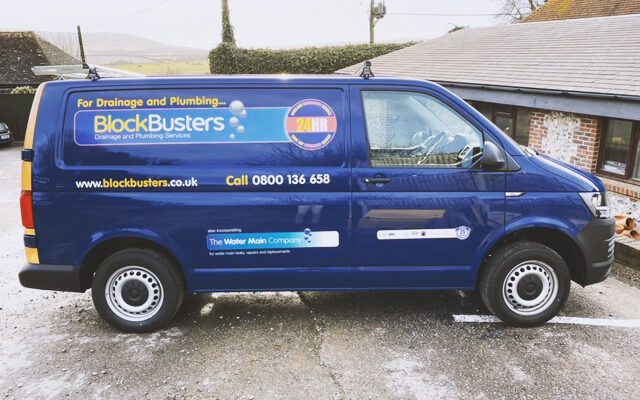 Whether you have recently moved house or are looking to replace your current drainage system, our engineers provide swift and certified septic tank installation in Guildford and the neighbouring areas. Remain compliant with septic tank regulations and have peace of mind with certified septic tank installation from BlockBusters.
Book your septic tank installation date or speak to one of our engineers to discuss your options.
Contact the team