For blocked drains in Godalming, come to Blockbusters.
Fast and Professional Drain Cleaning in Godalming
When you're in need of expert drain cleaning in Godalming, BlockBusters will be there to help. We're fully prepared and equipped to offer everything from simple cleaning and clearance to specialist drain jetting services that will remove anything that might be stuck in your system.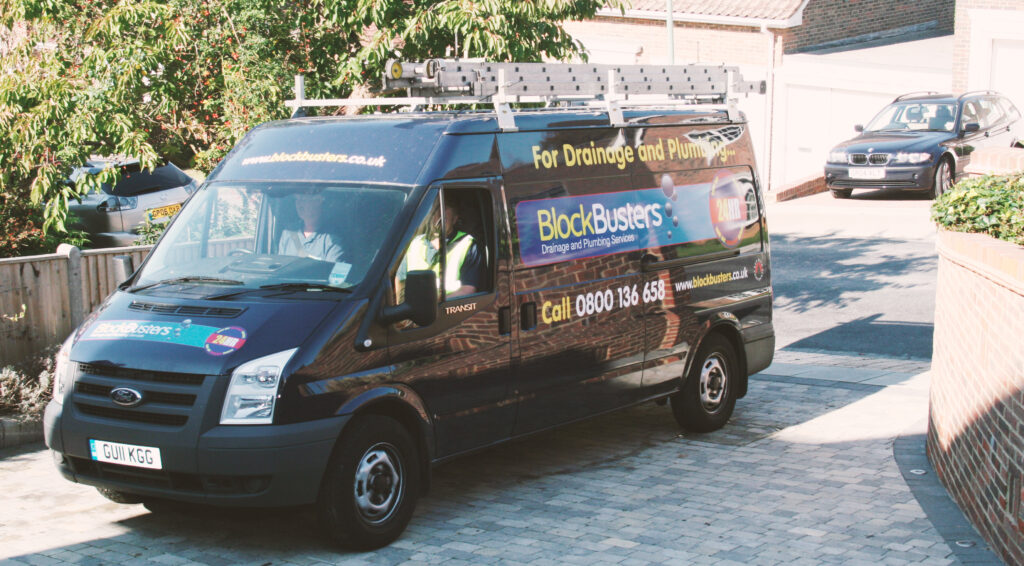 We can even diagnose potential problems that may be causing blockages in your pipes in the first place. So, if you don't know what could be wrong, we'll be happy to help before we begin work on cleaning out your drains. This may even save you time and money in the long run by taking care of a problem right at the source.
Our services also come with their own selection of benefits, each of which you can use yourself when you get in touch with us:
Advice and help from a team with over 30 years of experience
Support provided 24 hours a day, 7 days a week
Emergency plumbing and drainage services
No call-out charge or fees on quotes
We can make sure your pipes are clean and cleared out in no time at all, and you can be sure that we'll do it at a time that suits your needs and a price that suits your budget.
Contact us for professional drain cleaning in Godalming today
Choosing Us to Clean Your Drains in Godalming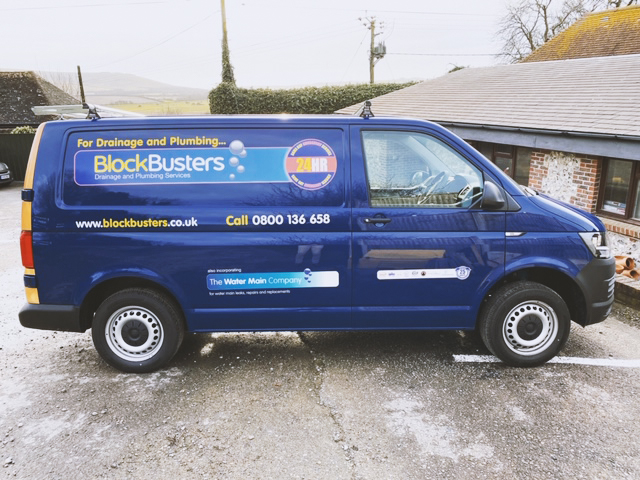 By getting in touch with us and booking a drain service, you'll be guaranteeing a fast, efficient, and effective clean for your Godalming drains. This will be carried out by one of our highly skilled and fully dedicated emergency plumbers and drainage engineers, who will spend time looking for the problem blockage in order to come up with the best solution to get it removed.
If the problem is too far along your pipes to be seen from the drain opening, we may start everything off with a CCTV drain survey, as this is the cleanest and least intrusive way of inspecting your pipes. It also means there won't be any need for an excavation (unless the pipes are eventually found to need replacing).
We carry out all of our surveys using a winch and cable with attached camera equipment. This will be lowered into your drains to take accurate footage and images of the inside, giving us the clearest idea of what is happening and allowing us to choose the best method of correcting it.
Our Other Drainage Services in Godalming
Alongside drain clearance and cleaning services in Godalming, we're also happy to help customers with the following:
Drain repairs and relining
Routine maintenance services for commercial buildings
CCTV drain surveys (house surveys and drain mapping)
Drain insurance mediation
Shower fittings and repairs
Kitchen sink fittings and repairs
Services for septic tanks and other private systems
How to Keep Your Drains Clean
To help make drain cleaning easier, and to make sure your system doesn't need as much regular maintenance, there are a few things you can do in your everyday life. They may also end up saving you time, money, and the frustration that can come with having blocked drains on your property:
Make sure to maintain a drain cleaning routine: this is especially important for outside drains, as these can easily become blocked up with leaves, mud, and silt before anyone realises there is an issue.
Use strainers for sinks and shower trays: these will catch hair, soap scum, and food waste before they can be washed into your drains. This then prevents it all from ending up stuck in your system.
Keep an eye on everything that's being flushed: only human waste and toilet paper should ever be flushed down the toilet. Tampons, sanitary pads, wet wipes, nappies, and other hygiene products should all be put in a bin.
Get in Touch for Drain Cleaning Expertise
If you've been having problems with your drains in Godalming and you suspect it can only be cleared with specialist assistance, get in touch with BlockBusters today. Our team can be with you at any time of day or night to offer a great service that sees your drains cleaned and repaired just as you need.
Whether it's a blocked toilet, sink, or shower that you need sorted on your property, we'll have the tools and skills needed to get the job done right. Your drains will be clean and flowing again in no time at all when you decide that we're the team for you.
FAQs
Why do my drains keep getting blocked up?
If you find that you're constantly having to call out for help with your drain problems in Godalming, then it's likely the whole problem isn't being cleared out each time the drain is cleaned. This means it will just build back up again every time something that isn't water gets flushed through the system.
This is why it's important to make sure your drain cleaning and clearance service is doing it properly, and removes the whole blockage every time.
There is also a chance that the problems you're experiencing are being caused by the pipes themselves. When this happens, you may need a CCTV drain survey or an inspection carried out to see what the problem actually is. On occasion, the pipe section may have sunken in, have accidentally been installed backwards, or have been installed with too-narrow sections.
In any of these cases, you will need to have your pipes replaced.
How often do drains need to be cleaned?
Experts would suggest having your drains inspected and cleared out at least once every few years, especially if your system is old. However, this should be more often if your drainage system ends in a septic tank or another private system type. For these, you should be aiming to get the system cleaned and cleared out every six months to a year to keep it in its optimum working condition.
This cleaning service should only ever be provided by a specialist drainage company with trained engineers, so get in touch with us if you need this carried out.
Contact the team
Almost 100%
of estimates
are accurate
Established
for over
30 years
Contact the team
We don't often think about the drains in and around our homes until they become blocked and we need drain clearance services. Unfortunately, when we do have blocked drains the first time we think about our drains is in a potential emergency situation, with waste water backing up into our home or garden. Luckily we have a team of emergency plumbers on standby and ready to help.
We know that plumbing and drainage issues always happen at the most inconvenient time – mainly because there is no convenient time to have blocked drains! Our emergency 24-hour callout is only ever a phone call away and our local team of emergency plumbers will be on hand quickly to help with drain clearance and drain repairs.
We provide free, no obligation quotes for work, and pride ourselves on our estimates being correct in 99% of cases. We won't sting you with hidden charges and will always be transparent and honest in our work and charging structure.
For blocked drains in Godalming, call Blockbusters today on 0800 068 9282