Certified & Trusted Septic Tank Emptying in Farnham
Septic tank emptying in Farnham is one of the core drainage maintenance services we offer in Surrey. The process of emptying your septic tank or emptying your cesspit is crucial for the continued safe and legal running of your septic tank and waste management system. Our engineers provide on-site, non-invasive septic tank emptying to ensure your systems are cleaned and flushed out in accordance with the UK's General Binding Rules as well as the Environment Agency's guidelines.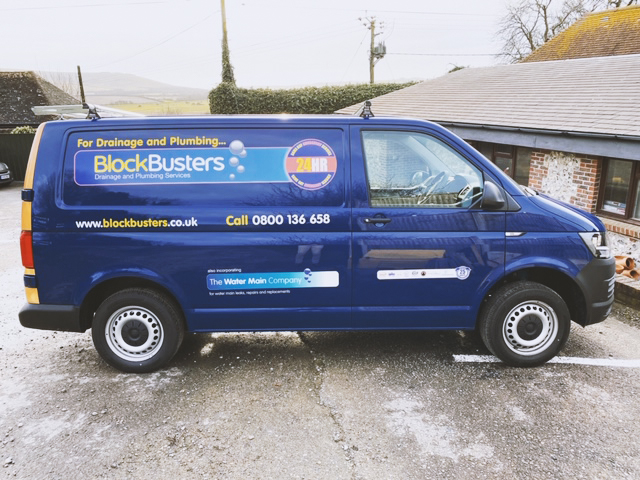 Prices for septic tank emptying in Farnham and West Sussex start at £200 but prices vary depending on a few factors, such as the size of your septic tank, its condition and access to the site.
Your septic tank must be emptied at least once every three to five years by a licensed professional. Failure to do this will not only put your health and safety at risk but you may face hefty fines if your septic tank does not meet the strict regulations set in place by the GBR and the Environment Agency.
You can easily book to have your septic tank emptied by our licensed waste disposal engineers at a time and date that suits you.
Book your septic tank emptying in Farnham
Why You Must Have Your Septic Tank Emptied
All properties that have septic tanks must have them emptied at least once every three years. Septic tanks that are not emptied can cause severe problems and put you at risk of failing to comply with the GBR which can lead to hefty fines. It's also essential that you do not attempt to empty your septic tank yourself, as this is a dangerous task that involves the handling of contaminated wastewater.
The Emptying Process
We can reach any area across Surrey to perform septic tank services. One or two of our drainage engineers will attend your property to safely empty your septic tank using a vehicle-mounted with a wastewater vacuum which is used to empty your tank. It's important that access to your property and the septic system is easy for our vehicle and machinery to reach. If it's not, this must be specified beforehand so we're able to provide alternative solutions.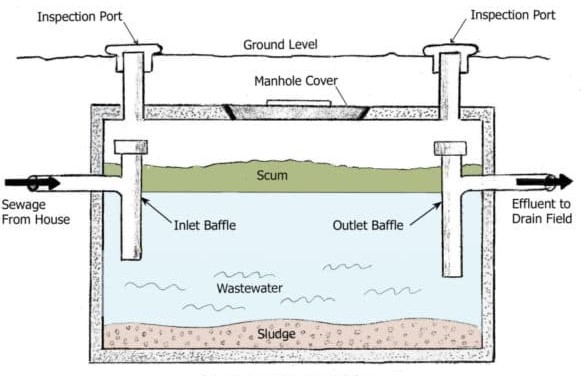 In most cases, our engineers will have your septic tank in Farnham emptied within the hour, providing no problems are encountered. You do not have to be at your property for the tank to be emptied but we will need access to the tank if you are not home. If problems are discovered, such as a leaky or burst pipe, we will alert you before any charges are made.
Once your septic tank has been professionally emptied, the waste is safely transported by our team to a local facility where it will be responsibly treated.
How Much Does Septic Tank Emptying Cost?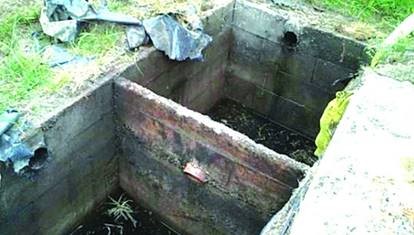 Septic tank emptying prices in Farnham start at around £200 but this price can rise depending on a few factors, such as the size of the tank and if any further maintenance or repair work is required. If additional work is required, we will inform you before carrying them out.
Our septic tank emptying prices are among the most modest in Farnham and you can rest assured your tank will be emptied by licensed professionals in compliance with the GBR and Environment Agency.
How Big is My Septic Tank?
Knowing the size of your septic tank can help us bring the correct vehicles and equipment. This is important for access reasons, as some properties may not be big enough for our vehicles to access – in this event, we will work to find a solution to safely access your septic tank for routine emptying.
You may be able to find the size of your septic tank on the tank itself, by referring to previous emptying invoices or by contacting the supplier of your septic tank (they may have records on what size tank you had installed).
If you don't know the size of your septic tank, this is something we can find out over the phone.
Signs Your Septic Tank is Full
Septic tanks, when they're full, can showcase some clear signs they need emptying. This typically includes:
Pooling – pooled area around the tank can be a sign that the tank is overflowing and needs emptying ASAP.
Your household appliances are slow to drain – sinks, baths, showers and toilets may be draining slower than usual. This is usually a result of a blocked or full septic tank that requires inspection.
Bad smells are coming from your appliances – again, sinks, baths and showers may smell bad when a septic tank is full.
Green patches of grass around your septic tank – if you notice that certain areas around your septic tank are greener than others, it may be that your tank is full and an overspill is watering your garden. 
Arrange to Have Your Septic Tank Emptied in Farnham Today
It's important to keep tabs on your septic tank and when it requires emptying to ensure it remains within the legislation of the General Binding Rules and to ensure your household's safety. Get your septic tank emptied today by our licensed engineers at BlockBusters and avoid costly problems in the future.
Contact our engineers in Farnham today
Contact the team