Septic Tank Eastbourne – Installation and Repair
Our drainage engineers at BlockBusters provide fast, affordable and effective septic tank services in Eastbourne. Specialists in all things drainage, we're able to:
Attend emergency call-outs
Repair septic tanks
Clean septic tanks
Or install brand new septic tanks in Eastbourne
Depending on the service you require, our engineers are able to come equipped to efficiently carry out septic tank services across the south coast. Our septic tank services are designed to be swift and non-invasive for both domestic and commercial properties to ensure a fast and clean job, with minimal disruption.
Get in touch with our drainage engineers today for all things septic tank-related in Eastbourne.
Free Upgrades for Septic Tanks
"
Problem with your septic tank? Get it upgraded to a sewage treatment system – all for free! It's covered by insurers and can save you thousands, so contact us to find out more. Our Septic Tanks Eastbourne Services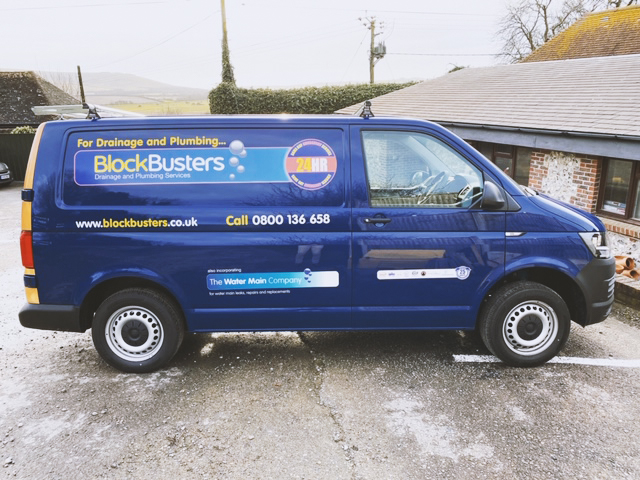 We offer all services related to septic tanks in Eastbourne. Take a look below at our core services:
Septic Tank Servicing & Maintenance in Eastbourne
Having your septic tank serviced by qualified engineers ensures that it remains in good working condition for years to come. Failing to do so can result in costly repairs and in severe cases, septic tank replacement (which can cost around £,5000 – £7,000.
Routine maintenance and checks on your septic tank can stop this, which is where we come in. Our septic tank maintenance service in Eastbourne involves inspecting your septic tank to ensure it's working the way it should. This may involve carrying out:
Responsible septic tank pumping
Water jetting
Employing bacterial additives
Installing an effluent filter (if yours is not working properly)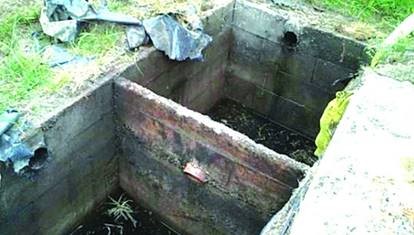 Septic Tank Installations in Eastbourne
The cost of installing a septic tank in Eastbourne depends on a few factors, namely:
the size of the tank itself
the ground conditions where it's being installed
the access to the site
the size of the drainage field required to suit the tank
The price for carrying out the provision and installation of a new septic tank in Eastbourne can cost between £4,000 to £7,000 depending on the above factors (these prices also include labour costs). Other price considerations may include the availability of access as well as your current ground conditions.
What is the difference between a septic tank and a treatment plant?
A septic tank separates solids and lets wastewater discharge to ground. A treatment plant treats the sewage to a level that is acceptable by the Environment Agency to be discharged to surface water. Treatment plants will have some kind of mechanical parts in order to safely perform this treatment, which means they typically require an electrical supply.
Do I need a septic tank or a treatment plant?
If you want to discharge to ground, it can be a septic tank or a treatment plant. A drainage field serving a treatment plant is likely to have a longer lifespan than a drainage field serving a septic tank due to the quality of the final effluent.
If you want to discharge to surface water it must be a treatment plant, for example, a ditch, stream etc.
What happens if my septic tank doesn't comply?
Enforcement notices will be issued by the Environment Agency which can result in fines up to £150,000.
Full details can be found on the government website or give us a call on 0800 136 658 to discuss any concerns you may have.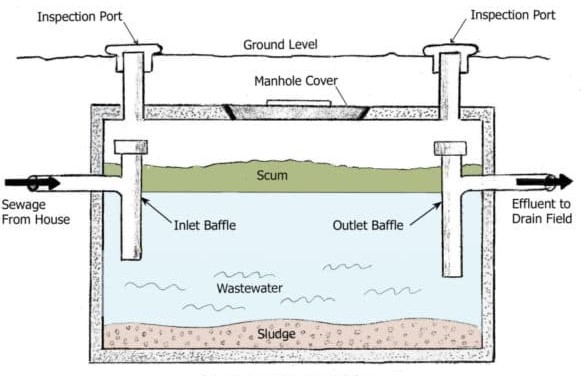 For All Septic Tank Services in Eastbourne, Contact BlockBusters
For fully comprehensive septic tank services in Eastbourne, BlockBusters have you covered. From routine maintenance to emergency call-outs, our engineers come equipped to handle any problem or service requirement at your commercial or domestic property in Eastbourne. You will benefit from:
Access to a team with over 30 years of septic tank experience
24/7 emergency support, 7 days a week
No call out charges
On-site solutions
If your blocked system problem is an emergency, we can have an engineer out to your property in East Sussex the very same day.
Call us now or get in touch with us if you have any questions.
Contact the team