For blocked drains or emergency plumbing in Brighton and Hove, BN1 and surrounding areas, BlockBusters can flush out the problem: 01273 936610 or 0800 136 658
Emergency Plumbers in Eastbourne – All Services Covered
BlockBusters has emergency plumbers based right across Eastbourne who can respond quickly to all plumbing and drainage problems. Whether you have a water leak, broken taps, showers, burst pipes, or toilet, sink, or pipe repairs, one of our emergency plumbers in Eastbourne will be able to resolve the problem.
We offer the following benefits and services:
Free quotes & advice
No call out charge
Fault finding and solutions for blocked drains
Drain repair services (domestic and commercial)
Shower fittings and repairs
Kitchen sink fittings and repairs
Routine maintenance and repair
Arguably our biggest benefit is that we provide same-day solutions to the majority of plumbing problems. If traditional methods of plunging and drain snaking do not work, this is the time to call a professional. However, continuing with this method may see the blockage or problem become worse, which can cause further issues and cost more money to fix.
Do not leave an emergency plumbing situation hoping it will go away on its own. With free call-outs and affordable repair prices, why wouldn't you call us for an inspection in Eastbourne?
Fix your plumbing problem today, with BlockBusters
Same day emergency services in Eastbourne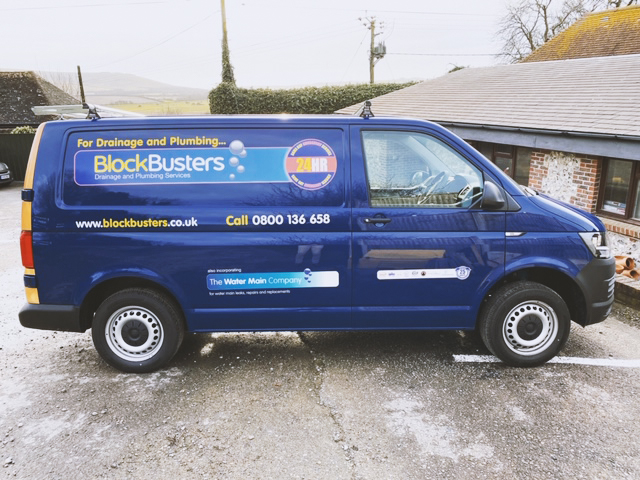 What to Do if You Have a Burst Pipe
One of the most common plumbing emergencies in Eastbourne is customers calling us about burst pipes. In this event, while you wait for our Eastbourne plumbers to arrive at your property, there are a few things you can do to alleviate any additional problems occurring.
Switch off your water system
To ensure no further damage occurs, turn off your water source. You can do this by locating the stopcock valve and turning it clockwise. In most homes and commercial properties, the stopcock can be found under the sink.
Isolate the leak or the source
In some cases, you may be able to isolate the leak by locating the correct isolation valve. This may require some trial and error to identify which valve stops the pipe from leaking. If not, simply turn the stopcock clockwise.
Contact BlockBusters
The next step is to call our emergency plumbers in Eastbourne. Do not attempt to fix or "plug" the problem yourself, as you may put your health at risk or worsen the problem.
What Not to Do
In urgent situations such as a burst pipe, blocked toilet or flooding manhole, you may be tempted to fix the problem yourself or somehow alleviate the problem. Here are a few things you should not do in an emergency plumbing event.
Do not go near or attempt to fix the problem yourself
Again, be sure to contact the professionals to sort the problem. Try to keep children and any pets away from the problem area and clean it if it is safe to do so.
Wash any affected areas carefully
If the blockage or burst pipe has spilled into your clothes, be sure to wash the affected clothes and items. We'd advise washing at a high temperature (40 – 60 degrees) to ensure any germs are eliminated. Be sure to wash your hands if you are cleaning or touching any contaminated items.
Call Our Emergency Plumbers in Eastbourne
If you have a plumbing emergency in Eastbourne, get in touch with our engineers at BlockBusters now. We have the experience and technology to help swiftly get your water systems back up and running in no time. Whether it's a blocked toilet or burst water main, we can provide same-day solutions to any plumbing emergency in Eastbourne.
Get in touch with our emergency plumbers in Eastbourne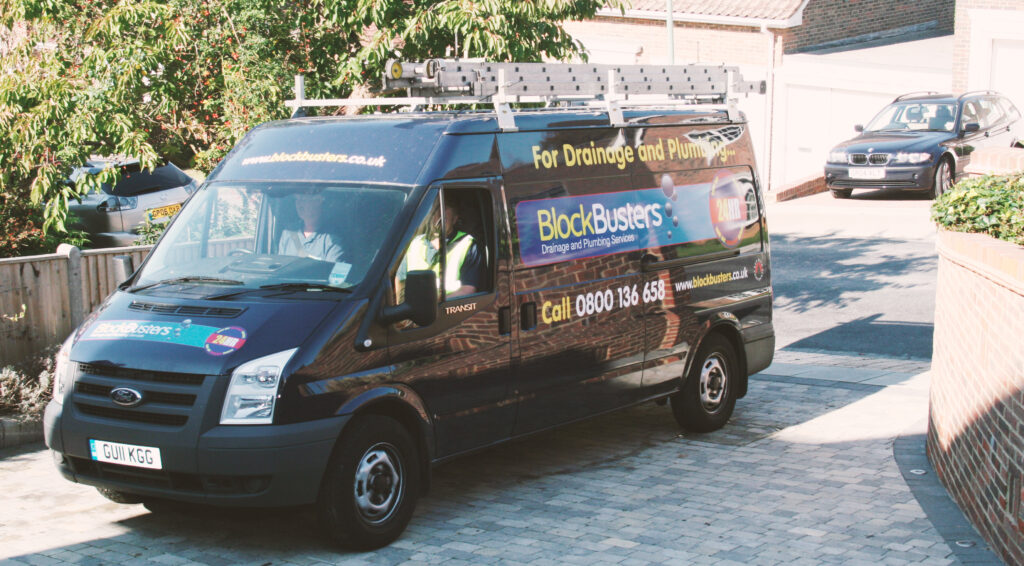 FAQs
Why does the toilet keep running?
One of the most popular questions we're asked is why toilets continue to run after they have been flushed. There are a few reasons this happens, but most of the time it's caused by an issue with the flapper. Specifically, the flapper may be loose and is therefore not closing or sealed properly around the flush valve.
In this scenario, move the handle around and see if that fixes the problem. If the flapper has been damaged or not sealed properly, you will have to get it replaced – which does not cost a lot. If the flapper is faulty, water will continue to pour into the toilet and thanks won't fill with water, meaning there won't be enough water to shift the float up and switch off the supply of water.
Why does my drain get clogged?
There are multiple reasons why your drain may become clogged. In most cases, it's because people flush objects that should not be flushed. Other drains, like sinks, bathrooms and showers may become clogged due to hair and soap suds. To alleviate this risk, simply clean your drains regularly and don't flush things like baby wipes and thicker materials down the toilet.
Contact the team