For blocked drains or emergency plumbing in Brighton and Hove, BN1 and surrounding areas, BlockBusters can flush out the problem: 01273 936610 or 0800 136 658
Maintain Your Property Value in Eastbourne With Expert Blocked Drain Services
Persistently blocked drains can cause extensive damage and completely devalue your Eastbourne property, with flooding, backed-up sewage, and structural issues driving away potential buyers. At BlockBusters, our team of specialist engineers are on standby to rapidly unblock drains and conduct repairs across Eastbourne. We guarantee fast, effective solutions to restore your drainage and protect your property value.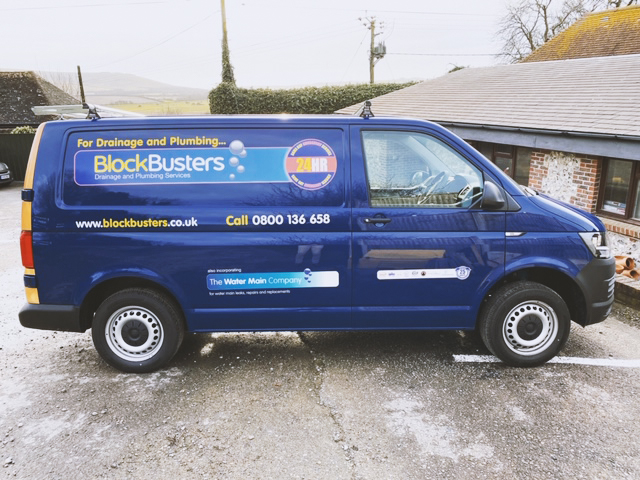 Blocked Drains Can Seriously Damage Your Property Value
Persistent blocked drains and sewage back-ups can lead to extensive damage inside and outside your home. Flooding from drain blockages can warp floorboards, cause mould growth, and ruin carpets and furnishings. Backed-up sewage can also damage foundations and the structural integrity of your property.
Persistent bad smells from drain blockages can be a major turnoff for potential buyers. Your property value depends heavily on functional plumbing and drainage. Even simple drain problems that are left unresolved can scare away buyers and lead to lowball offers. Ultimately, you may have to reduce your asking price or pay for repairs out of pocket, all because of a drain problem that's entirely preventable with BlockBusters' services.
Our Rapid Drain Unblocking Procedure
BlockBusters' systematic drain unblocking process focuses on fast resolutions to prevent flooding, back-ups, and structural damage.
First, we use advanced CCTV technology to thoroughly inspect your drains and pinpoint the exact location and cause of any blockages.

Next, our engineers will determine the most effective equipment and method to rapidly and safely clear the clog – whether it's high-powered water jetting or mechanical clearing.

We carefully extract any roots, debris, or hardened waste causing the backup.

If needed, we'll also perform repairs to any damaged drain infrastructure to restore proper flow.

Finally, we'll advise on any necessary maintenance to help prevent future blockages and drainage failures that could negatively impact your home's value.
24/7 Emergency Assistance for Urgent Drain Problems
Our team is available round-the-clock to provide urgent assistance when drainage emergencies strike. Whether it's late at night, early morning, weekends or holidays, we can dispatch our engineers immediately to assess and resolve your blocked drains before flooding and sewage back-ups can cause substantial home damage. By getting to critical issues quickly, we prevent the major repair costs and value loss that can result from letting drain problems fester. You can trust us to prioritise your emergency for fast resolution.
Leverage Our Drainage Expertise to Protect Your Home
With decades of expertise, our engineers have the knowledge to strategically address any type of drainage issue that threatens your home's value. We know how to accurately diagnose problems using CCTV inspections, select the optimal unblocking methods, fully clear stubborn clogs, and perform necessary repairs. Our specialist team has seen it all when it comes to resolving tricky blockages in older, damaged or improperly installed drains like those common in Eastbourne. Backed by our experience, we can develop custom solutions that properly restore drainage functionality in your home.
High-Powered Equipment for Long-Term Solutions
We invest in advanced, industrial-grade equipment to clear blockages other plumbers can't tackle. Our high-powered water jetting can blast through thick tree root infestations, grease buildup, and hardened waste. Our reliable video inspection gear thoroughly surveys the interior condition of your drains to identify issues. We also use mechanical augers when appropriate. With our commercial-grade equipment, we can remove the toughest obstructions and return your drainage system to free flow, preventing backups that endanger your home.
Don't Let Drainage Issues Damage Your Eastbourne Property
Our team is standing by ready to restore proper drainage before your next open house or sale closes. Get 24/7 rapid response from our specialist drainage engineers, who focus on fast, effective solutions to protect your property investment. To prevent thousands in damage or value loss, contact the team at BlockBusters today and book an assessment.
Contact the team