For blocked drains or emergency plumbing in Brighton and Hove, BN1 and surrounding areas, BlockBusters can flush out the problem: 01273 936610 or 0800 136 658
Reliable Solutions for Blocked Drains in Eastbourne
Does your Eastbourne home suffer from blocked drains, sewer backups, and slow-flowing pipes? This common plumbing problem can cause property damage, health hazards, and disruption. With state-of-the-art equipment, 24/7 availability, and decades of experience, BlockBusters is Eastbourne's proven solution for unblocking drains, repairing pipes, and preventing future disasters.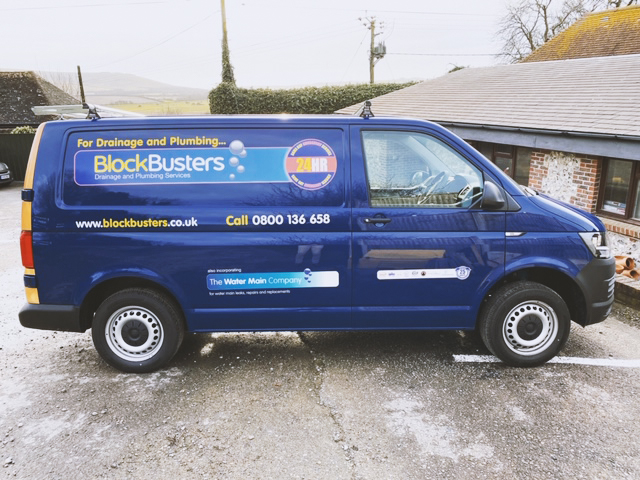 Don't Ignore a Blocked Drain
When drains become clogged with grease, tree roots, or foreign objects, it can quickly escalate into a huge inconvenience. Standing water from blocked sinks and tubs can lead to overflowing drains. Backed-up sewer lines fill your home with unpleasant odours and leaked sewage, which poses extreme health hazards for your family.
Ignored drainage issues can eventually cause pipe collapses and foundational damage from water saturation. Even worse, they can completely undermine the structure and value of your property. Whether it's pooling water in your yard or a foul stench from your drains, don't wait until it turns into a flooding disaster.
Eastbourne's Trusted Drainage Experts
Choosing BlockBusters for your Eastbourne home's plumbing needs provides numerous benefits:
Prevent flooding and water damage with their 24/7 emergency drain unblocking and expert repairs.
Eliminate health hazards thanks to their thorough drain cleaning and modern sanitation solutions.
Avoid disruption to your home life with their prompt response times and quality workmanship.
Save money by having it done right the first time, rather than risky DIY attempts.
Maintain your property value with their reliable maintenance and modern equipment.
Gain peace of mind knowing your drains are in the hands of a professional, highly-reviewed company.
With over 30 years of industry experience, BlockBusters has the knowledge and technology to quickly fix any plumbing issue and keep your drains clear.
Signs You Have a Blocked Drain in Your Home
A blocked drain is more than just a minor annoyance – it can lead to backed-up sewage, unhealthy mould growth, and flooding damage in your Eastbourne home. 
Watch for these signs of a clogged drain:
Water pooling around drains or toilets
Gurgling sounds from pipes
Very slow-draining tubs/sinks
Foul sewage odours in the house
Wet spots on floors or walls
Low water pressure
Toilets that fail to flush properly or overflow
Don't ignore these red flags. The longer you wait, the worse the problem becomes.
Can I Unblock a Clogged Drain Myself?
Attempting to unclog drains yourself often does more harm than good. Pouring store-bought chemical drain cleaners down your pipes can corrode and damage them over time. Trying to manually snake your drains with a wire could get stuck and shift the clog. You might even accidentally puncture or detach your piping altogether. If hazardous sewer gases are released, you'd be directly inhaling those fumes.
Leave it to the seasoned professionals at BlockBusters to diagnose your specific drainage issue and use specialised tools to clear your blocked drains safely and effectively.
We Make Drain Unblocking Easy
With over three decades of experience serving Eastbourne homeowners, BlockBusters are a proven expert at solving local drainage disasters. Their team of fully certified plumbing professionals have an in-depth understanding of the region's ageing infrastructure, soil conditions, and other factors that contribute to blocked drains and sewer backups.
BlockBusters utilises state-of-the-art CCTV cameras for precise drain inspections along with the latest hydro-jetting equipment to thoroughly clean out grease buildup and root blockages. Their trenchless sewer relining technology allows repairs with minimal landscape disruption.
Available 24/7 for emergencies, BlockBusters' experts are always on call to quickly diagnose issues and implement solutions to restore proper drainage.
Our Comprehensive Drainage Services
BlockBusters offers a comprehensive suite of drainage solutions for Eastbourne homeowners. including:
Drain Unblocking
High-pressure hydro-jetting to clear blockages
Auger snakes to remove roots and debris
Safe sewer gas venting methods
CCTV Drain Inspections
Pinpoint pipe issues and blockages
Assess drainage system integrity
Recommend preventative solutions
Drain Repairs and Replacement
Pipe patching, relining, and sealing
Trenchless pipe lining for minimal digging
Drainage infrastructure upgrades
Plumbing Services
Fixture and appliance install/repair
Leak detection and water line repairs
Sewer line replacement and maintenance
Don't Wait Until It's an Emergency
A blocked drain or sewer backup could occur anytime – be prepared. Don't wait until you're facing a flooding disaster or health hazards to call for help. Contact the drainage experts at BlockBusters today for a free consultation. Let them assess your plumbing and recommend solutions before issues arise.
Call 0800 524 4520 today to schedule an inspection.
Contact the team