For blocked drains or emergency plumbing in Brighton and Hove, BN1 and surrounding areas, BlockBusters can flush out the problem: 01273 936610 or 0800 136 658
Certified Drain Clearance for Blocked Drains in Eastbourne
For blocked drains, drain repairs, emergency plumbing or drain clearance in Eastbourne, our drainage engineers at BlockBusters are available across the South Coast 24 hours a day, 7 days a week.
Established for over 30 years, our team has a wealth of knowledge and are equipped with the technology to swiftly and efficiently address all plumbing repairs and problems in Eastbourne. Whether it's a blocked toilet at home, a water leak at work or flooding on a private road that requires repairing and cleaning – we cater for all drainage issues.
We offer:
Around the clock plumbing and drain clearance in Eastbourne
Safe Contractor services
Affordable pricing & free call-outs
CCTV drain surveys for fault finding
And more!
For expert drain clearance in Eastbourne, contact our drainage engineers today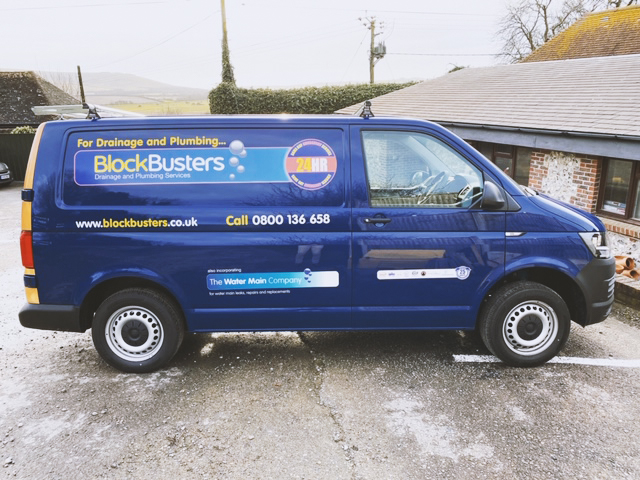 Common Drain Clearance & Plumbing Problems
Drainage and plumbing problems occur all the time, but fortunately, we have the experience and the technology to swiftly alleviate any issue. The most common problems we face are:
Burst Water Mains & Burst Pipes
Burst water mains or burst pipes happen for a number of reasons and are a problem we face on a daily basis. If you are facing one of these problems, it is strongly advised you contact our team. Burst water mains can only be fixed by qualified drainage engineers and burst pipes in your property should not be tampered with for health and safety reasons.
If you do have a burst pipe in your home or your office, here's what to do while you wait for us to arrive:
Switch off your water system
Isolate the leak (if possible) and turn off the appropriate valve
Wait for our plumbing and drain clearance engineers to arrive
Blocked Toilets
Another very common problem in our line of work is unclogging blocked toilets in Eastbourne. If you are unable to determine the cause and.or fix the blockage yourself, we can be with you in no time to provide a solution. We would encourage you to try plunging or using a drain snake to unclog the blockage first. However, if these methods do not work, it's likely the problem is further down the line or the blockage is too great to loosen using these methods.
Contact BlockBusters for Qualified Drainage Clearance in Eastbourne
Whatever your drainage emergency is, our engineers at BlockBuster come prepared to undertake any plumbing or drainage problem. We carry out repair work every day across Eastbourne and always come equipped to deal with problems on-site to provide fast solutions to your issues.
With free call-outs and expert advice, why wouldn't you make us your first choice?
Get in touch with our drain clearance experts in Eastbourne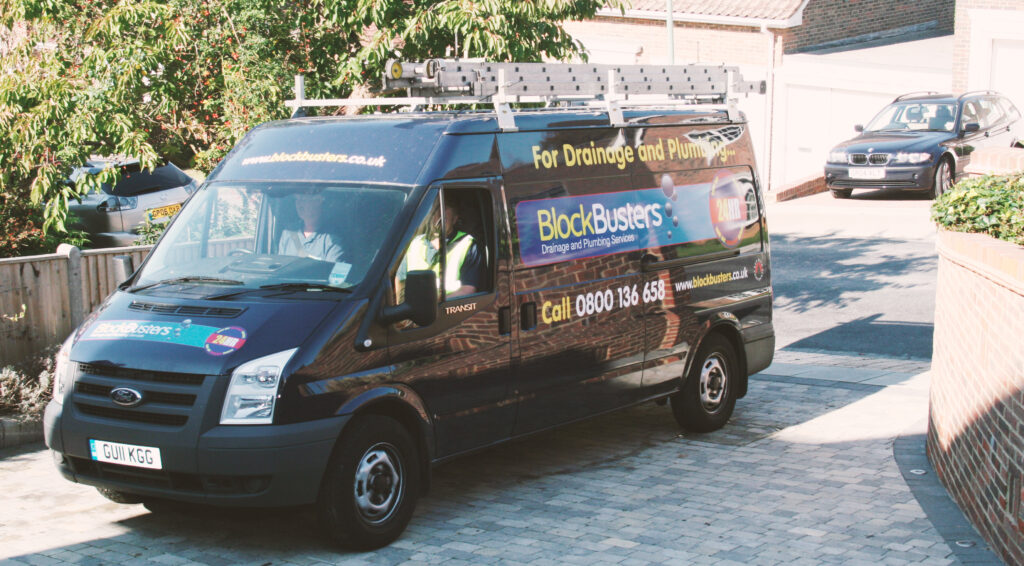 FAQs
Why does my drain keep getting blocked?
The main cause for a drain that keeps getting blocked is usually that the original blockage was not properly cleared the first time. Often when a drain is blocked or draining slowly people will try DIY solutions such as chemicals or a plunger. As soon as water begins to flow again this is considered a success – but the problem is that the chemicals or plunger have only removed part of the blockage.
What's not removed remains stuck to the sides of the pipe, and the next time anything other than water goes down the drain, it gets stuck to the remains of this blockage. Before you know it, your drain is blocked again. If the blockage is cleared completely the first time, it is much less likely to return.
How can I get my drains unblocked?
The best way to get your drains unblocked properly is to call our drain clearance experts in Eastbourne. A blocked drain can be a real nightmare, producing unpleasant smells as well as backed up water and even flooding. We know how inconvenient it can be to have to deal with blocked drains, and drain clearance is not something most homeowners want to undertake themselves.
All of our engineers are highly trained and skilled, with regular updates to their training. We bring our years of experience to each job, ensuring we resolve every problem quickly and efficiently.
Who is responsible for blocked drains?
All of the drains within the boundary of your property are your responsibility to maintain. This includes dealing with blockages but also any leaks. This can seem daunting since most people don't think about the drains in and around their home until there is a problem and they need help.
The good news is that BlockBusters are always here to help. We can carry out a full CCTV drain survey which will allow us to locate and diagnose any problems including blockages, leaks and even cracks that have not yet become a major cause for concern.
Contact the team