For blocked drains or emergency plumbing in Brighton and Hove, BN1 and surrounding areas, BlockBusters can flush out the problem: 01273 936610 or 0800 136 658
Emergency Plumbers in East Sussex ‒ Quick and Affordable Professional Plumbing
At BlockBusters, we're fully prepared to send out emergency plumbers in East Sussex to tackle blocked drains and broken pipes whenever they should occur. Whether it's a sink that's suddenly clogged up in Crowborough, a broken pipe in Brighton and Hove, or even a problem you don't know the cause of in Hastings, our team can make sure it's quickly and professionally fixed, just as you need it.
We even have a fantastic list of benefits and services that you can use when you get in touch with us:
Free quotes and advice on plumbing problems
No call-out charges
Fault finding and solutions for blocked drains
Drain repair services
Drain cleaning and clearing
Shower fittings and repairs
Kitchen sink fittings and repairs
Routine maintenance and repair work
Whether you've got a commercial or domestic property, we'll be committed to finding and fixing any problems we can find with your plumbing. Most of these we'll even be able to fix within a day. You won't have to worry about "waiting and seeing" if the issue will go away by itself ‒ we can do it for you, for a price that's friendly to your budget.
Let's get your East Sussex property up and running again.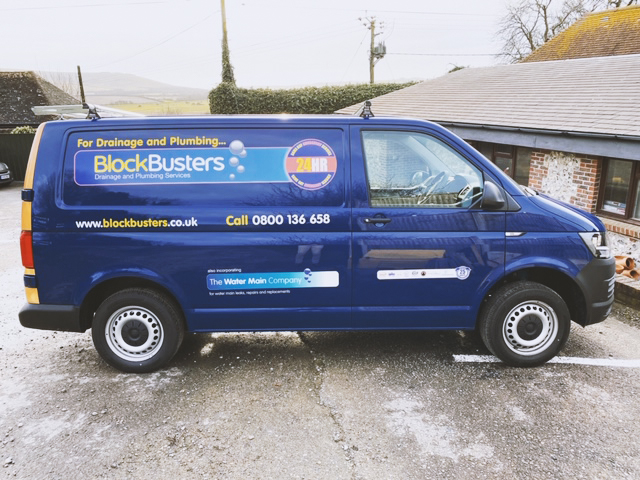 Common Drain Problems in East Sussex
There are a few common problems with drains and pipes that you're likely to see around East Sussex:
Blockages and clogs
Displaced or open joints (caused by ground instability or subsidence)
Fractures and cracks in pipe sections
Collapsed or completely broken sections of pipe
Roots intruding into the drains
We've taken care of all of these before with our service, so you may rest assured that we'll be able to get them fixed, unclogged, or removed as necessary on your property as well.
Where We've Helped Out in East Sussex
We're proud of the work we do and we're happy to help out across a vast area of the South Coast. This includes serving the whole of East Sussex, sorting out drainage and plumbing problems wherever we're called to visit. If you live or work in the county, we can be with you right away to make sure your property gets the service it needs.
Some of the more populated towns and cities we'll help in East Sussex include:
Battle
Brighton and Hove
Bexhill-on-Sea
Crowborough
Eastbourne
Hailsham
Hastings
Heathfield
Lewes
Newhaven
Peacehaven
Polegate
Rye
Seaford
Uckfield
Wadhurst
We'll be ready and waiting to make return visits to any of these places, and we'll be glad to help if you're somewhere in East Sussex that isn't named on this list. All you'll need to do is call and one of our engineers will be with you as soon as possible.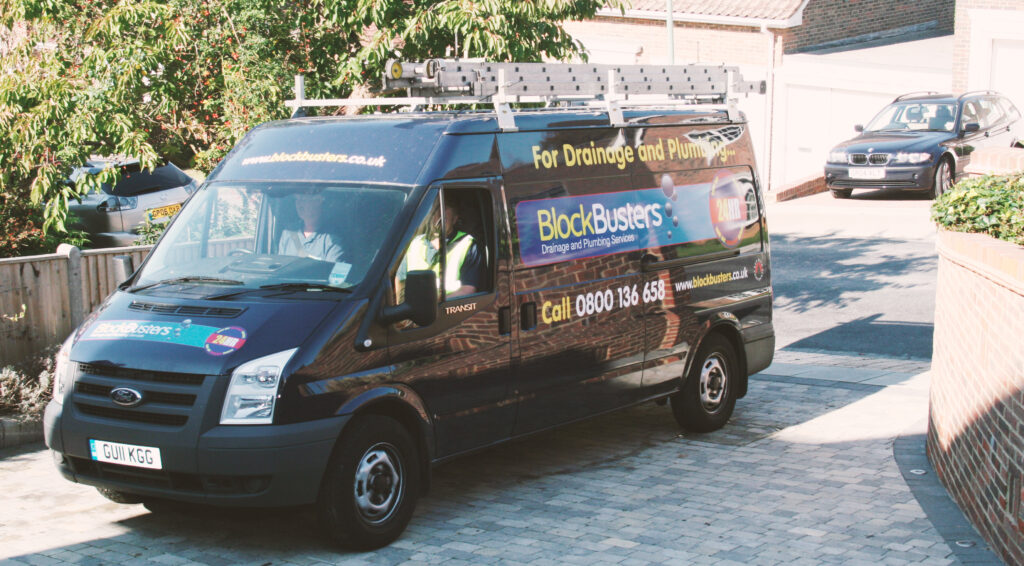 Get in Touch with Emergency Plumbers in East Sussex
If you own a property anywhere in East Sussex and you've got a plumbing or drainage emergency you need taken care of right away, get in touch with our engineers at BlockBusters. With years of experience in dealing with all sorts of issues and with the technology that's just right for unclogging and fixing pipes where needed, we're confident that we can put your home or business back to normal in no time.
FAQs
How can I tell if I have a blocked drain?
There are a number of signs you can be on the lookout for if you think you might have a blocked drain somewhere on your property in East Sussex. Not all of these will be pleasant, but this does mean that they are more noticeable and can be dealt with more quickly. For instance, you may notice bad smells coming from your drains (especially kitchen drains, where food may be clogging the pipes). The water may also drain slowly, or be backing up and overflowing from the pressure.
A less obvious sign but something you should still be aware of is potential noises coming from your pipes. This could be a sign of a blockage because it means that air is trapped and is escaping when the water is turned on. You might also notice raised levels of water in your toilet if this appliance in particular is blocked.
How can I tell if I have a damaged or broken pipe?
Like with blocked drains, the first signs of a damaged or broken pipe somewhere in or around your property will not be pleasant, but this does mean that the problem can be taken care of right away. There may be a bad smell around your property, damp or wet patches, or even mould growing if the problem has been there a while. You'll also notice that water might drain away more slowly. If the problem is severe, it might even lead to vermin infestations and cracks in the foundations of your property.
If the problem pipe is outside in your garden, the first sign that there is a broken section in the drain will be spotted in the grass around it. The whole area should be dark green and lush, as the water is filled with nutrients and will make the patch unusually healthy compared to the rest of a standard lawn.
Contact the team