For blocked drains in East Grinstead, come to Blockbusters.
Drain Services in East Grinstead | Effective Solutions to Faulty & Blocked Drains
If you find yourself suffering from blocked drains or leaky pipes, it can be difficult to know who you can turn to for a reliable and effective drainage service that can bring your drain faults to an end.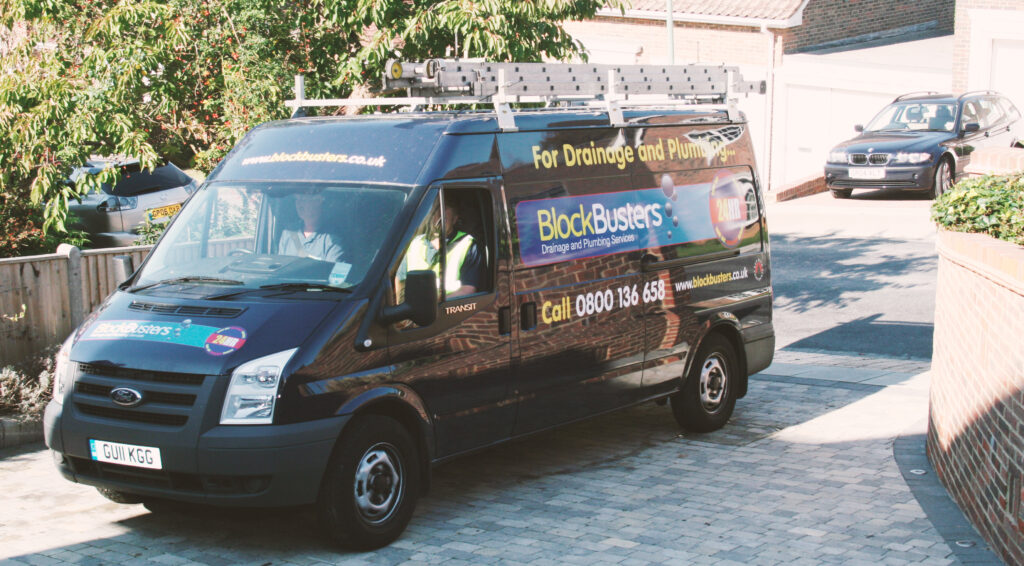 Our drainage engineers have over 30 years of experience in this industry, and we're able to offer emergency drain services in East Grinstead 24 hours a day, 7 days a week, 365 days a year. This means that, whether a problem occurs during lunch or when you go for the loo at night, we're available around the clock to provide a quick resolution to the issues at hand.
From drain cleaning in East Grinstead to drain clearance services, we provide a swift response to the issue at hand, and a thorough resolution so you can live your life like normal.
When you choose Blockbusters to provide drain services in East Grinstead, you can expect:
A team of expert drainage engineers with over 30 years of experience and unparalleled knowledge.
Round the clock support is available at all times. 24/7, 365 days a year.
No need to worry about call-out charges.
Arrive on the scene fully equipped to deal with a wide range of issues.
Fully trained in dealing with almost any situation, at any time.
For more information about our drain unblocking services, read the article here.
We can be with you within an hour of your initial call to provide a swift and effective resolution to the issue at hand.
Drain Services in East Grinstead
Because our expert drainage engineers have over 30 years of experience dealing with all manner of drainage problems, they have the knowledge to be able to confidently offer a wide range of drainage services that offer a swift and effective resolution to your ongoing problems. From drain clearance in East Grinstead to simply unblocking a drain, our range of services include: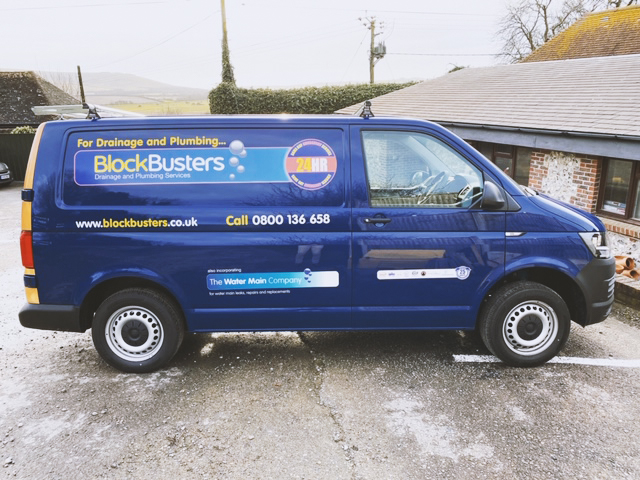 CCTV Drain Surveys
If you aren't sure what the issue is, but your appliances are acting up, we can utilise state-of-the-art equipment to discover the root cause of the blockage or fault within your drainage system. Eliminating the need to dig up the drainpipe itself, and resulting in a huge excavation project, we utilise CCTV equipment to train a flexible camera into the drain system and actually see what the issue is.
Problems can range from fatbergs, ingress of tree roots, cracks, disjointed pipes, and more – so whatever we find is causing problems at home, we can plot the best course of action for a swift resolution after its diagnosis.
High-Pressure Drain Jetting
If you're in need of a drain unblocking in East Grinstead, a high-pressure water jetting service is usually the best course of action for blockages caused by the buildup of waste. When blockages are caused by inappropriate items being flushed away down the toilet or sink.
Items such as cotton buds, cleaning cloths, fats, oils, and grease, will result in a blocked toilet or blocked sink. Luckily, these blockages can be remedied with a high-pressure drain jetting, as our high-pressure water jets will blast the mass apart into smaller pieces, meaning that it can flow down into the sewer and be disposed of that way.
Expert Drain Repairs
As we have over 30 years of experience and vast knowledge about drainage systems, we can provide quality and lost-lasting drain repair services, all without the need to dig up and excavate your land to get to the drain itself.
If your drains have developed a crack, we can utilise our drain lining techniques, where an "inner drainpipe" is inserted into the existing drain, inflated, and stuck to the circumference of the drain in order to provide a durable and long-lasting solution to a cracked drain. If, however, the damage is more severe then we'll have to dig up the affected section of the drain and replace it – all while remaining as minimally invasive as possible.
Septic Tank Services
We don't only offer services to drainpipes and fixtures. As septic tanks are all part of the drainage system, it makes sense that we can tackle these issues too. Whether your septic tank system is backed up, or you notice unusual plant growth around the site due to an overflow, we can arrive on the scene to deal with all manner of septic tank problems.
From emptying, cleaning, general maintenance, and repairs, we can ensure that all septic problems are dealt with effectively and efficiently in order to prevent any potential damage to local health and the environment from occurring – especially as this can result in legal action from your local authority.
Contact Blockbusters For Quality Drain Services in East Grinstead
If you don't see a service above that seems to pertain to the issue you're facing, please don't hesitate to get in touch with us anyway; as this is not the entire repertoire that we have on offer.
Our services stretch across the entire East Grinstead area, and beyond. From Ashurst wood to Haywards Heath, West Hoathly to Forest Row; we've got you covered. So, If you discover a leak during the day, or disaster strikes your drainage system in the middle of the night, our drainage experts are always on hand to provide quality services that will bring a swift and long-term resolution to any problems you're facing.
Get in touch with Blockbusters today. 
Contact the team
Almost 100%
of estimates
are accurate
Established
for over
30 years
Contact the team
We don't often think about the drains in and around our homes until they become blocked and we need drain clearance services. Unfortunately, when we do have blocked drains the first time we think about our drains is in a potential emergency situation, with waste water backing up into our home or garden. Luckily we have a team of emergency plumbers on standby and ready to help.
We know that plumbing and drainage issues always happen at the most inconvenient time – mainly because there is no convenient time to have blocked drains! Our emergency 24-hour callout is only ever a phone call away and our local team of emergency plumbers will be on hand quickly to help with drain clearance and drain repairs.
We provide free, no obligation quotes for work, and pride ourselves on our estimates being correct in 99% of cases. We won't sting you with hidden charges and will always be transparent and honest in our work and charging structure.
For blocked drains in East Grinstead, call Blockbusters today on 0800 068 9282