Expert Installation, Repair and Replacement Services for Septic Tanks in Crawley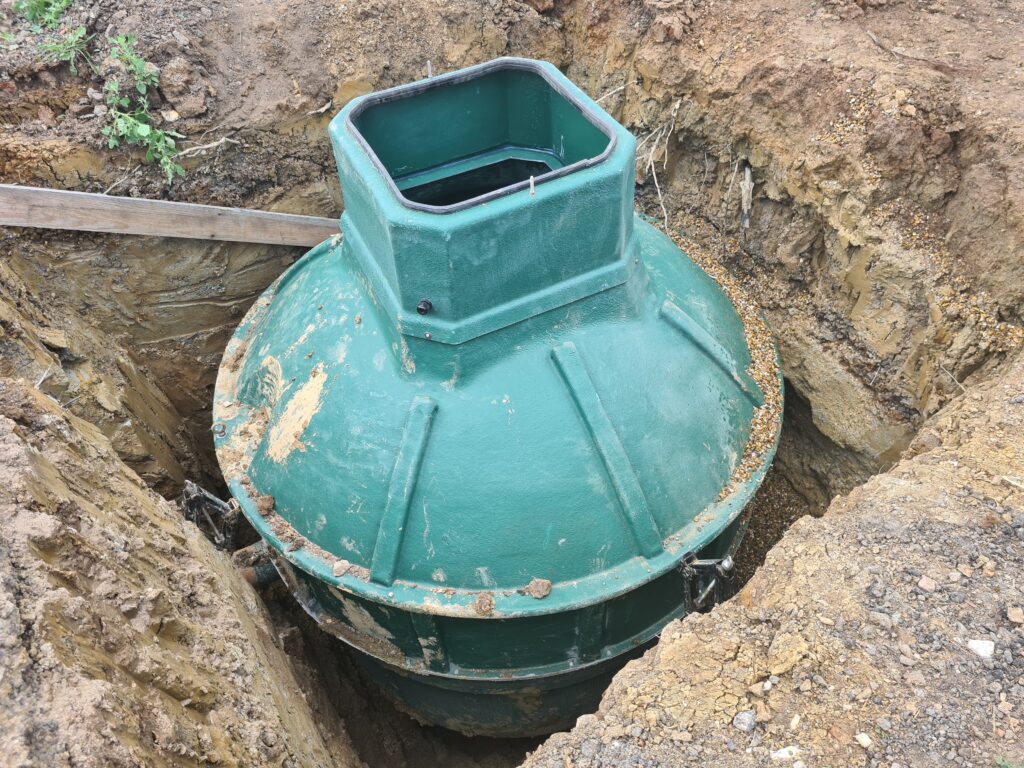 A septic tank installation in Crawley that is carried out in a safe and professional manner is essential for your property's water and drainage systems to run efficiently and effectively. A septic tank ensures that you have an effective way of safely and responsibly disposing of the wastewater from your property – preventing fines of up to £150,000 if you are found to be discharging polluted water.
The expert drainage engineers at Blockbusters have years of experience in the provision of certified septic tank installations in Crawley and the surrounding areas in West Sussex. We are able to provide coverage to domestic and commercial properties – undertaking the minimally invasive and cost-effective installation of septic tanks that are guaranteed to work within your budget and the size of your property.
Book a date for your septic tank installation in Crawley, West Sussex, or speak directly to a member of our friendly team.
Free Upgrades for Septic Tanks
"
Problem with your septic tank? Get it upgraded to a sewage treatment system – all for free! It's covered by insurers and can save you thousands, so contact us to find out more. How Much Does a Septic Tank Cost?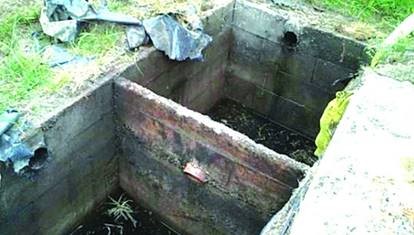 The price of a septic tank in Crawley can vary depending on a range of factors and variables. These include:
The size of the tank needed for your property
The conditions of the ground where it is being installed – harsher conditions will take longer to install
How accessible the site is, and whether or not special requirements need to be made
The size of the drainage field needed to accommodate your septic tank
You should also consider how much maintenance and emptying will cost for your septic tank in Crawley. In a majority of cases, unless your septic tank is broken or needs repair, septic tank maintenance services are cheap and quick to complete.
Installation of Septic Tanks in Crawley
The most common reason our customers require septic tanks in Crawley is that they have moved house, only to discover that the previous septic tank on the property is simply not up to par and requires a replacement, the property doesn't have one, or the property isn't actually connected to a public sewer system.
Some of the primary factors our drainage engineers will need to address will include:
The identification of the septic tank your property requires
Surveying the conditions of the ground where the septic tank installation will take place
Discovering the most accessible routes to bring the septic tank on to your property – i.e: if you have a narrow driveway, it can be difficult to access the area
Identifying how big of a drainage field your septic tank will need to be accommodated
On average, the cost for the purchase and installation of brand new septic tanks in Crawley can range from £4,000 to £7,000 depending on the model and size. However, it is good to keep in mind that the minimal maintenance and upkeep required can ensure your septic tank systems last for at least 40 years.
Why Do I Need a Septic Tank in Crawley?
A septic tank works by collecting any wastewater that is generated by the water systems on your property like toilets, washing machines, dishwashers, etc, and separating any solids from the liquids. The liquids collected exit the septic tank into a drainage field, and the solids are retained within the tank, wherein they sink to the bottom and, over time, will require a routine septic tank emptying service from a licensed drainage company.
Any property that is located close enough to the main sewer line will typically not require a septic tank, as the waste their property produces will be transported into the main sewer line. However, if your property is too far from the main sewer line and is not connected, the best alternative will be a septic tank.
If you decide to not have a septic tank on your property, your only other option is a cesspit – an extremely expensive to maintain the system which can be an environmental hazard if not handled correctly. This also means that your property will have no access to a sewage treatment plant – which is potentially illegal if not handled correctly.
Benefits of Septic Tank Installations in Crawley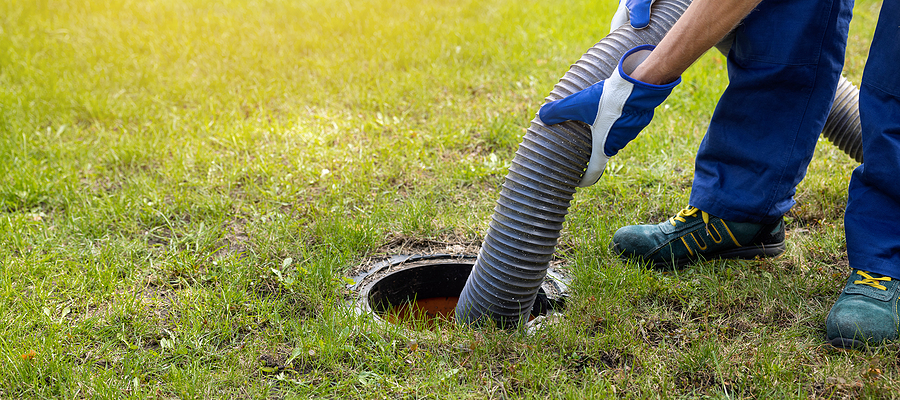 The expert drainage engineers at Blockbusters are able to provide quality installation of septic tanks in commercial and domestic properties across the Crawley area. Some of the main advantages that come with the installation of a septic tank include, but are not limited to:
No need to worry about charges from public sewers
A Blockbusters installed and maintained septic tank can have a lifespan of over 40 years
The potential to live further away from busy cities and towns
Helping you to save money on property taxes as your property isn't connected to a municipal run sewer system
Expert Septic Tank Repairs in Crawley
Due to the unpleasant and dangerous nature of the job, a septic tank cannot be repaired or maintained by yourself. Additionally, Blockbusters septic tank repairs always adhere to the General Binding Rules, an essential factor that helps to prevent pollution and other problems near your septic tank.
At Blockbusters, our expert septic tank engineers are fully qualified and have years of experience in general maintenance of these systems – providing efficient and cost-effective septic tank repairs in Crawley. We are able to service and repair all types and models of septic tanks in Crawley and the local area – so we highly recommend not attempting the job yourself.
Contact Blockbusters for Quality Services for Septic Tanks in Crawley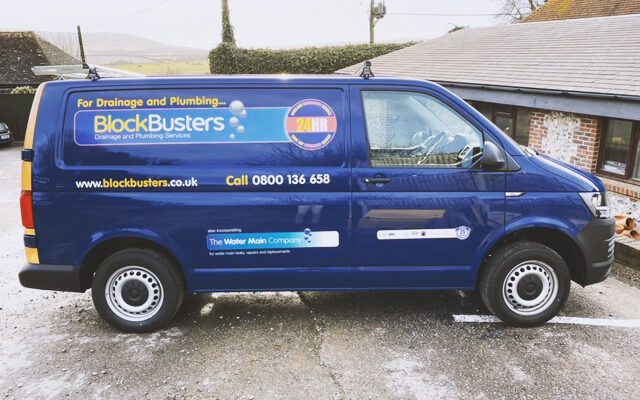 Have you recently moved to a property without a septic tank, or do you need a replacement of your current septic tank in Crawley? Our expert drainage engineers are able to provide highly efficient and cost-effective septic tank services in Crawley and the surrounding areas that are guaranteed to be compliant with the most recent septic tank regulations.
Book services for your septic tank in Crawley today, or have a chat with our team to discuss your options.
Contact the team