For blocked drains or emergency plumbing in Brighton and Hove, BN1 and surrounding areas, BlockBusters can flush out the problem: 01273 936610 or 0800 136 658
Emergency Plumbers in Crawley ‒ Fast and Efficient Services at Affordable Prices
When you need an emergency plumber in Crawley, we'll be ready and waiting for your call here at BlockBusters. Our engineers will be glad to help however they can, whether you've suddenly found that a pipe has burst or become blocked up, or even if you don't yet know what's causing the problem. They'll find the expert solution to put it right, too, and the price of the work will always be good for your budget.
We've even got a list of great benefits with our services, and you'll be able to use them all when you get in touch to book a slot with our team:
No call-out charges
Free advice and quotes on the work you need
Fault finding services and CCTV drainage surveys
A huge range of options for unblocking drains
Drain cleaning and repair services (for commercial and domestic properties)
Kitchen sink fittings and repairs
Shower fittings and repairs
Routine maintenance and repair work
You may be relieved to know that for most plumbing and drainage problems we're called to take a look at, we'll be able to fix them within a day. You'll be guaranteed the quick, effective service you need by booking with us, and you won't have to worry about waiting and seeing if the problem will go away by itself.
You can also trust us to come at the time you need and not a moment later, so your emergency can be taken care of right away.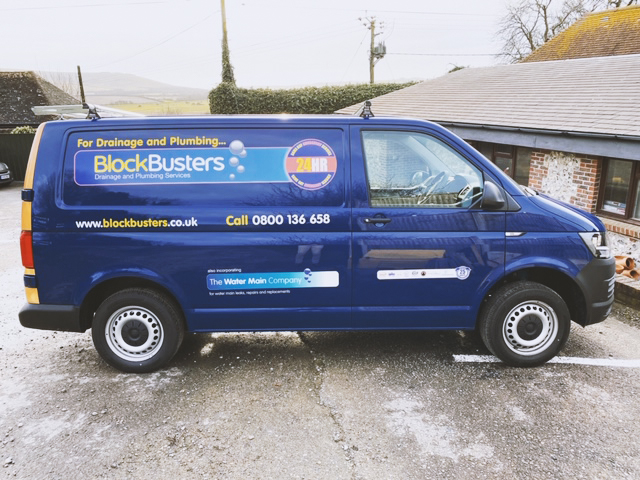 Common Drain Problems in Crawley
With over 30 years of experience in plumbing and drainage, we've seen and handled a wide range of problems with systems in Crawley. There are some that we're more likely to see than others, however, and we've listed these below:
Blockages and clogs in drains and pipes
Fractured and cracked pipe sections
Collapsed or broken drains
Displaced or open joints (commonly caused by ground instability or subsidence)
Tree roots intruding into the drains
Because we've seen each of these cases so many times, you can rest assured that we'll be able to take care of them when they're causing problems for your property too.
Burst Water Mains in Crawley
Sometimes, you may find a problem with your plumbing or drainage that's actually being caused by a burst water main somewhere outside your property. When this happens, you will not need to get in touch with a professional plumbing or drainage service. This is because water mains are located outside your property boundary and are not your legal or financial responsibility.
The water mains in your area will be the responsibility of your local water authority to fix. You'll need to get in touch with them (most have a system for this online). They'll then send their own professional team to take a look at the water main and carry out any repairs that are necessary.
In Crawley, the local water authority is Southern Water.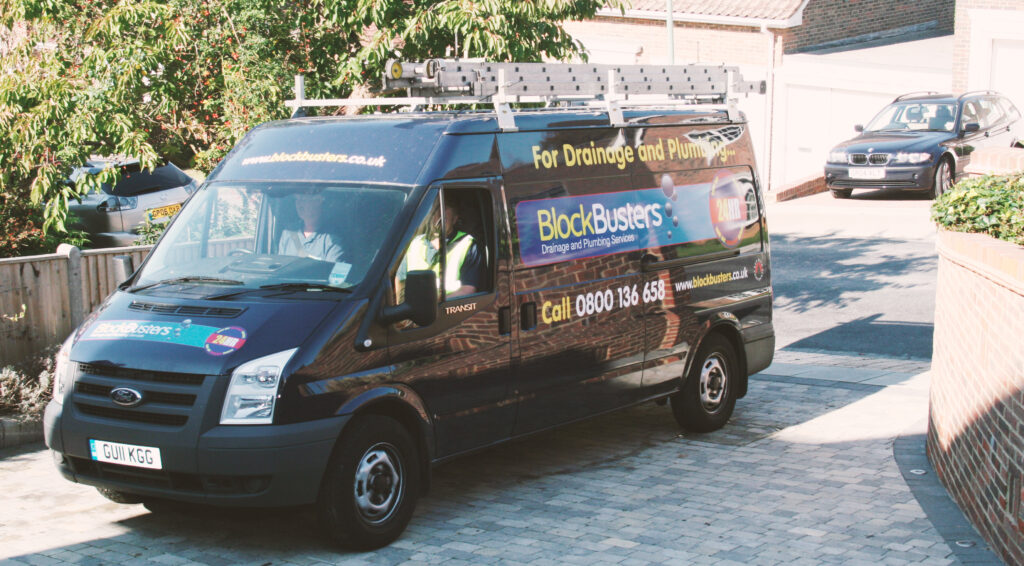 Contact Our Emergency Plumbers in Crawley
If you're in need of an emergency plumber in Crawley, get in touch with our team right away and we'll be there as soon as possible. We're confident that we've got the knowledge, tools, and skills necessary to see your plumbing or drainage problem fixed as soon as you need the job done.
We'll get your property back to normal before you know it.
FAQs
How can I stop a pipe from bursting on my property?
There are some things you can do to prevent your pipes from bursting. Most of these involve making sure the pipes don't freeze during the winter, as this is often a cause of later plumbing emergencies. When the water in the pipes freezes it will expand, causing the pipes to crack and burst under the pressure.
To stop this from happening, the first thing to do is to make sure your pipes are well-insulated. It's also possible to let the warm air flow through from a loft hatch if you have a water tank or pipes in your attic. If you're planning on being on holiday over the winter you should always let a friend or trusted neighbour have the key so they can check on your property. If you know you'll be away for a long time you might also consider turning off the water and draining the system so there isn't any water left in the pipes.
What can I do to stop drains from becoming blocked?
To help your drains stay free-flowing and to keep blockages from happening, you can make a number of small changes around your property. The first of these is making sure your outside drains are clean and cleared of silt, mud, and leaves on a regular basis. The second is ensuring that you're only flushing waste and toilet paper down your toilet, and that other products such as nappies and sanitary pads are put in the bin.
The third thing you can do is make use of strainers in your kitchen sink and your shower tray. These will catch too-large particles of food or soap, as well as hair, and prevent them all from clogging up the drains.
Contact the team